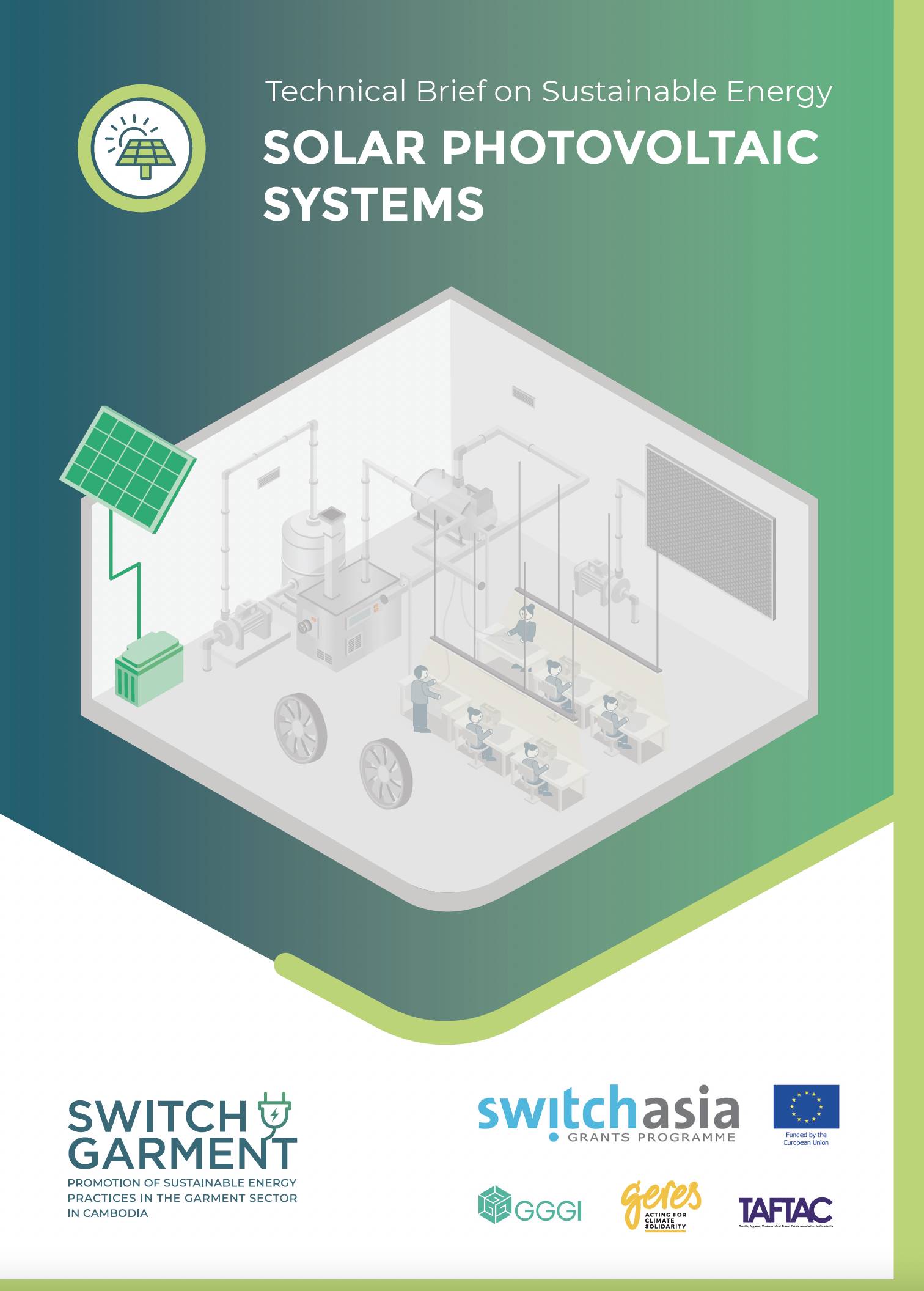 Promoting sustainable energy practices
Switch Garment, a project funded by the European Union and jointly implemented by the Global Green Growth Institute (GGGI) Cambodia, Textile, Apparel, Footwear & Travel Goods Association in Cambodia (TAFTAC) and Geres, aims at 'Promotion of sustainable energy practices in the garment sector in Cambodia' ("Switch Garment"). The objective of this project is to increase the competitiveness and decrease the environmental impact of the Cambodian garment industry through sustainable production.
One of the major components of the Project includes conducting energy audits and capacity building through trainings as well as developing knowledge products. Knowledge products include a series of ''Technical Briefs on Sustainable Energy'' mainly designed for industry energy managers. This will help building awareness and thereby promote best practice approaches for implementing sustainable energy practices in garment industries in Cambodia. These Briefs are also useful for energy managers in other industries.
The Technical Briefs provide key highlights presenting opportunities to adopt sustainable energy practices in the main equipment and utilities in the garment sector, as well as possibilities for renewable energy integration.