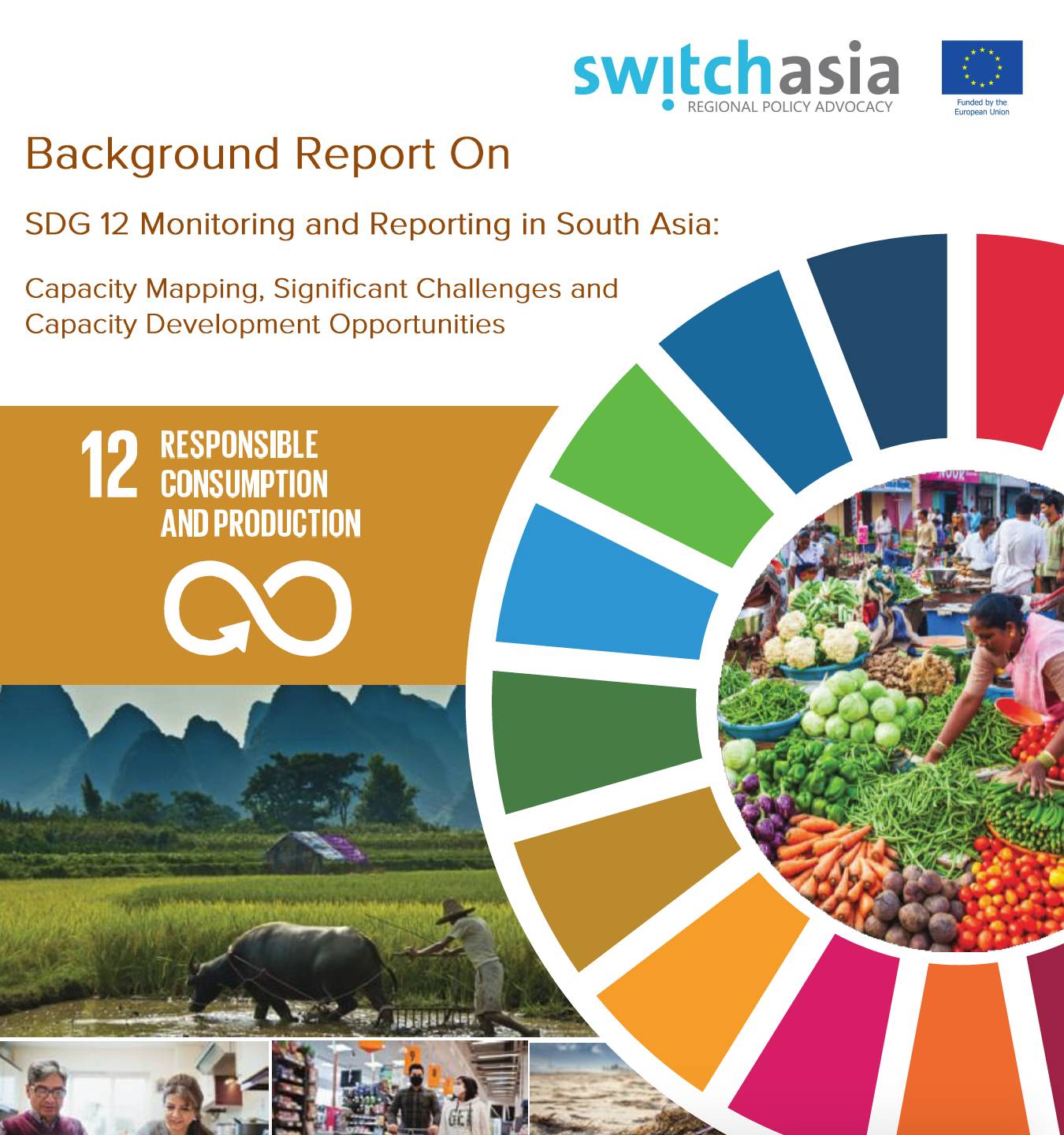 Capacity Mapping, Significant Challenges, and Capacity Development Opportunities
This research focuses on the monitoring and reporting status of SDG 12 in South Asia, its current status, challenges and barriers, capacity development needs, and the practical pathway to improve the status of SDG 12 reporting in the region. In addition, a Capacity Development Guide for SDG 12 Monitoring and Reporting has been developed by the National Cleaner Production Centre Sri Lanka (NCPC, Sri Lanka) under the EU-funded SWITCH-Asia Regional Policy Advocacy Component (RPAC).
The sub-regional workshop was held on 9th March 2022 and it brought together stakeholders from government, private sector, academia, civil society organisations, NGOs, and international organizations. Regional experiences in the SDG 12 data monitoring and reporting processes, the challenges in the monitoring and reporting SDG data, and the statistical challenges involved in obtaining the necessary data for the global agenda were shared with participants.