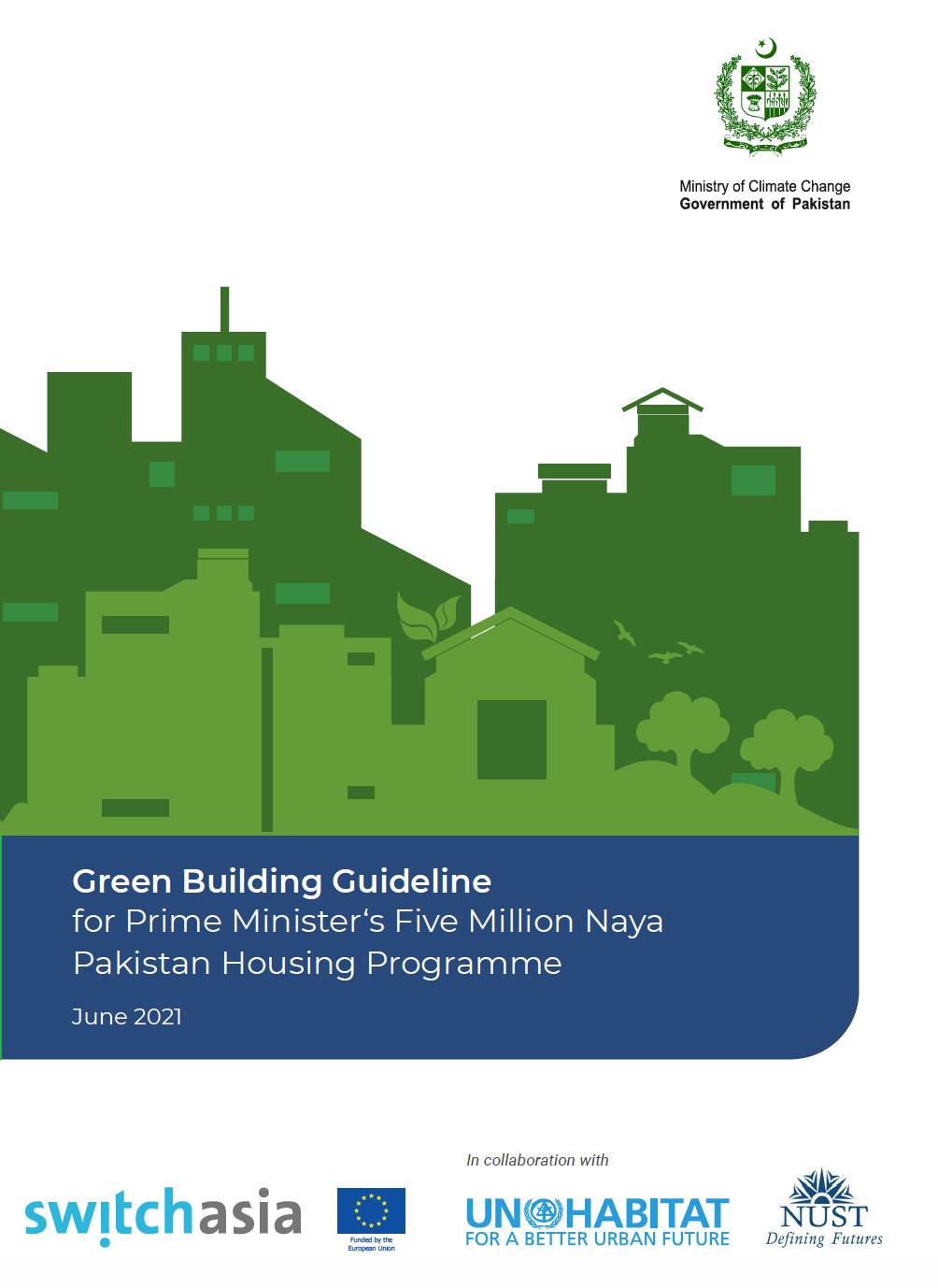 for Prime Minister's Five Million Naya Pakistan Housing Programme
The present Green Building Guideline for the Prime Minister's Five Million Naya Pakistan Housing Programme has been prepared to drive change in the housing and building practices in Pakistan. This Guideline is advisory in nature and aims to incorporate the lessons learnt in on green and eco-friendly practices of building design, construction & operation stages; besides, ensuring the sustainable utilization of construction materials to save energy, conserve water, improve indoor environmental quality and lower GHG emissions.
The Guideline is the first step towards achieving the goal of greening the building and housing sector. It is a means of driving continuous improvement and green innovations in housing and building which will improve the overall environment benefit as well as long term economic efficiency in the building sector.
The Guideline provides standards for key elements of design and construction to facilitate the development, construction and operation of green buildings in Pakistan. It will serve as a guideline to be used by the planners, architects, builders and the owners of green housing, and all other concerned stakeholders.
The Green Building Guideline will therefore facilitate adoption of green building practices in the Prime Minister's five Million Naya Pakistan Housing Programme.