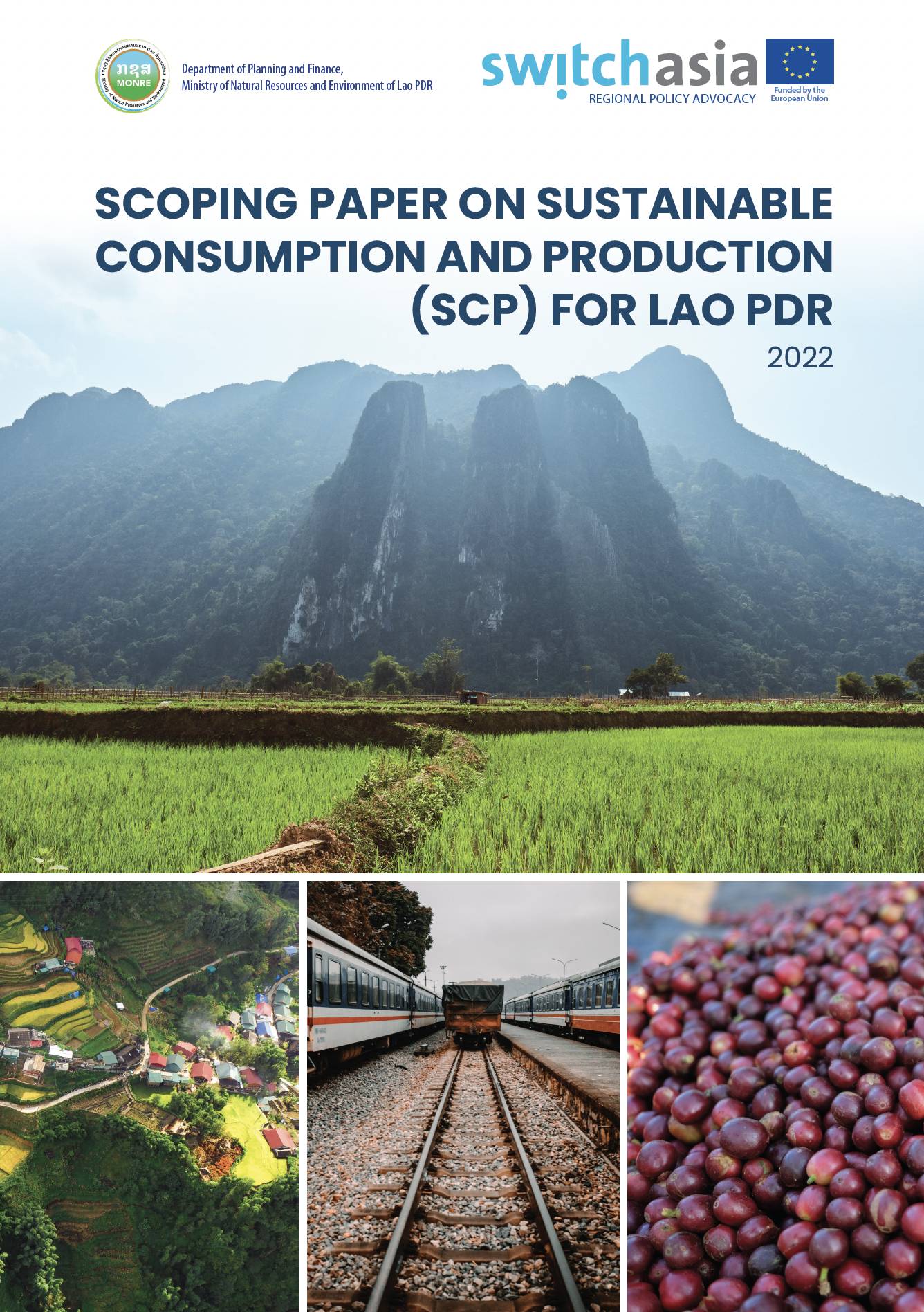 Scoping Paper and SCP Roadmap
To achieve SDGs, Lao PDR has localized the global SDG agenda since 2016 which laid a firm base for VNR reporting. Under SDG 12, the progress was made in the areas of sustainable management and use of natural resources (SDG12.2) and the development of ecotourism. The country has identified several ways forward for achieving SDG 12, one of which is the development of a national policy framework on SCP. SCP is recognized as an effective and practical approach, leading and inspiring successful actions that can accelerate the transition towards a low-carbon economy and be a fast track for building back better after the pandemics. The common challenge faced by countries is to integrate environmental well-being and human well-being into economic development. SCP fosters resource efficiency and circular economy as well as encourages production of eco-products & services and changes to sustainable lifestyles.
The EU funded SWITCH-Asia Programme with technical advise from UNEP, and collaboration with partners in Lao PDR, worked closely with the Department of Finance and Planning, Ministry of Natural Resources and Environment to strengthen the mainstreaming of SCP into national development and sectoral action plans. As a result of multi-stakeholder consultations, a SCP Scoping Study was prepared and the Lao PDR SCP Roadmap was formulated and officially endorsed by the Minister of the Ministry of Natural resources and Environment.