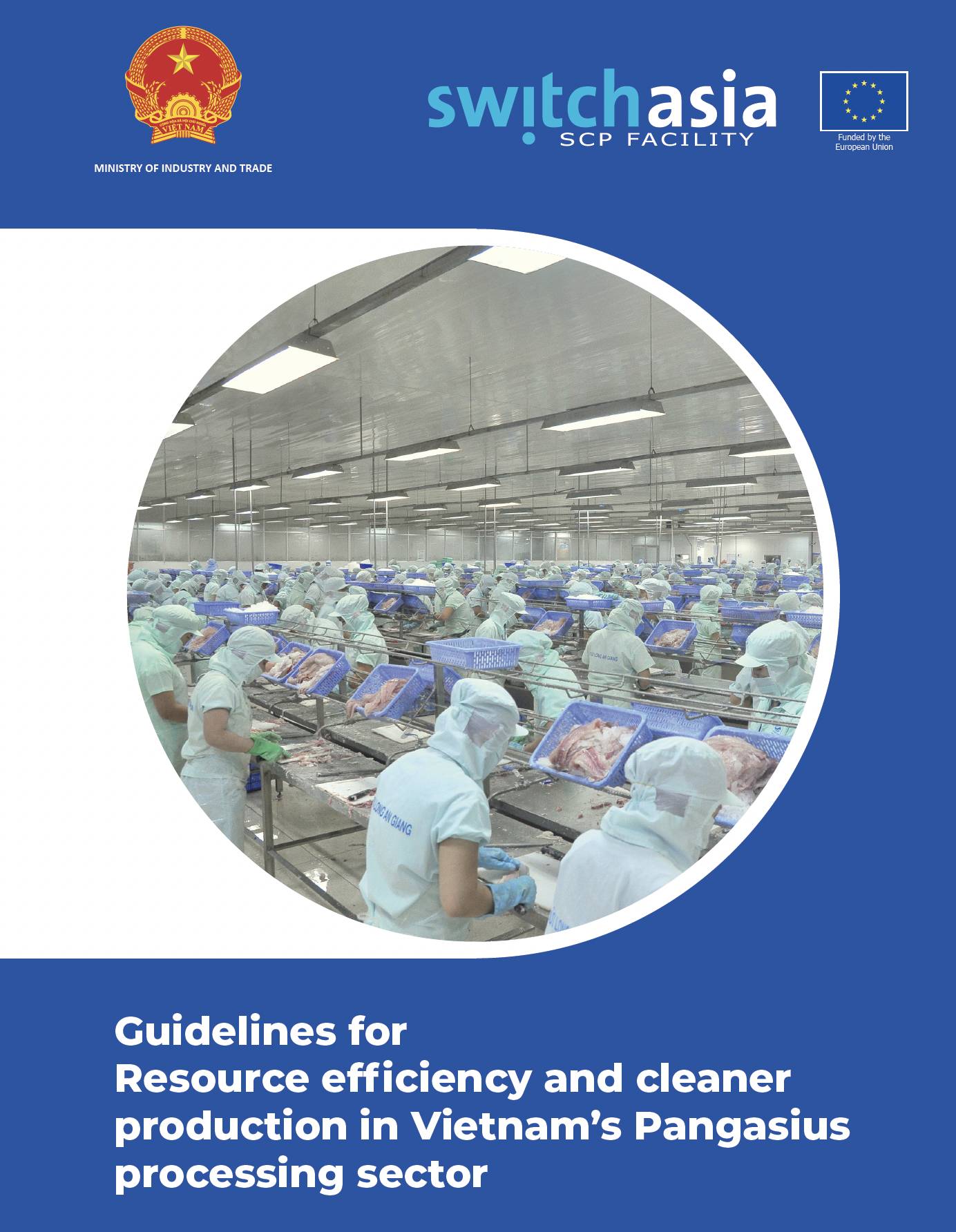 The Guidelines for Resource efficiency and cleaner production in Vietnam's Pangasius processing sector were developed within the framework of technical assistance of SWITCH-Asia provided to the Ministry of Industry and Trade of Vietnam, through the Programme of Sustainable Production and Consumption (SCP Facility), which is funded by the European Commission.
Resource Efficiency and Cleaner Production (RECP) is an approach to reduce resource pollution through more efficient use of resources. RECP not only helps businesses to minimise production costs, it also contributes to improving environmental status, ultimately decreasing the cost of treatment for the environment. 
The objective of this document is to provide basic knowledge of the technological processes in the pangasius processing industry in Vietnam, and to provide a comprehensive approach to Resource Efficiency and Clean Production (RECP) so as to assist companies in implementing RECP assessment at their own facilities at present. The target group for using this manual includes factory leaders, technicians, and staff directly operating machinery and equipment in the processing plants. It will also be of reference value for managers, relevant ministries and departments, as well as organisations supporting the assessment, implementation and application of RECP in enterprises.