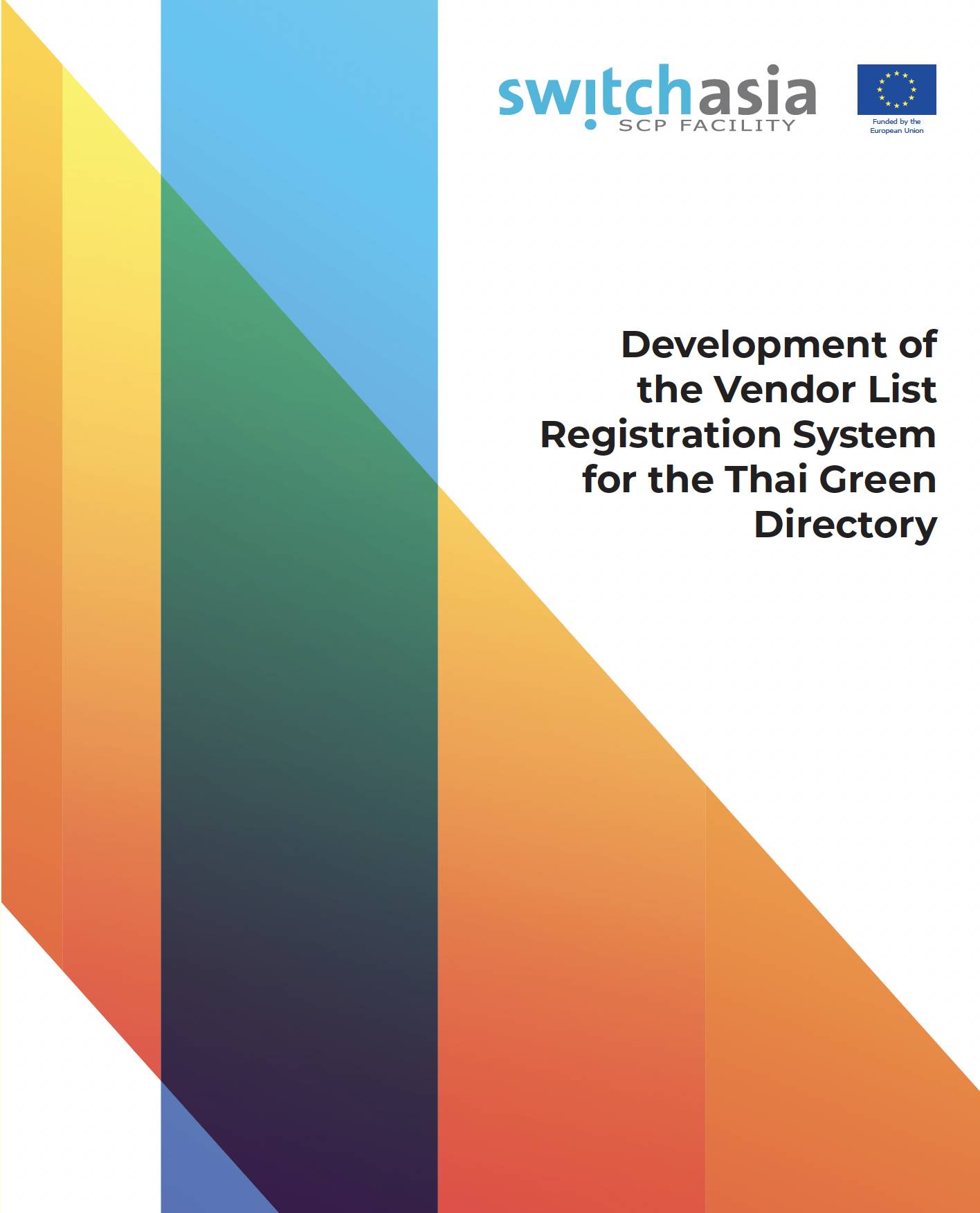 Supporting Thailand's Green Public Procurement Implementation
Green Public Procurement (GPP) is an important policy in Thailand which has been implemented since 2012. It has been incorporated in the 20-year National Strategy (2018–2037), the National Economic and Social Development Plan, and the National Sustainable Consumption and Production Roadmap that aligns with the Sustainable Development Goal 12. The Pollution Control Department (PCD), with technical assistance from the European Union (EU) SWITCH-Asia Sustainable Consumption and Production (SCP) Facility, has developed the National Action Plan on Green Public Procurement Promotion (2021–2027), which was officially endorsed in May 2022.
The project 'Development of Vendor List Registration System' was elaborated in cooperation among the PCD, the FTI and the EU SWITCH-Asia SCP Facility, supported by the EU. The project aims to support Thailand's green procurement implementation by developing a tool that provides information on vendors selling environmentally friendly certified products and services available in the market, and it integrates into the National Green Directory to facilitate buyers and provide a recommendation and action plan for sustainability of the vendor registration system and National Green Directory.
This Report provides a full overview of the project's results.