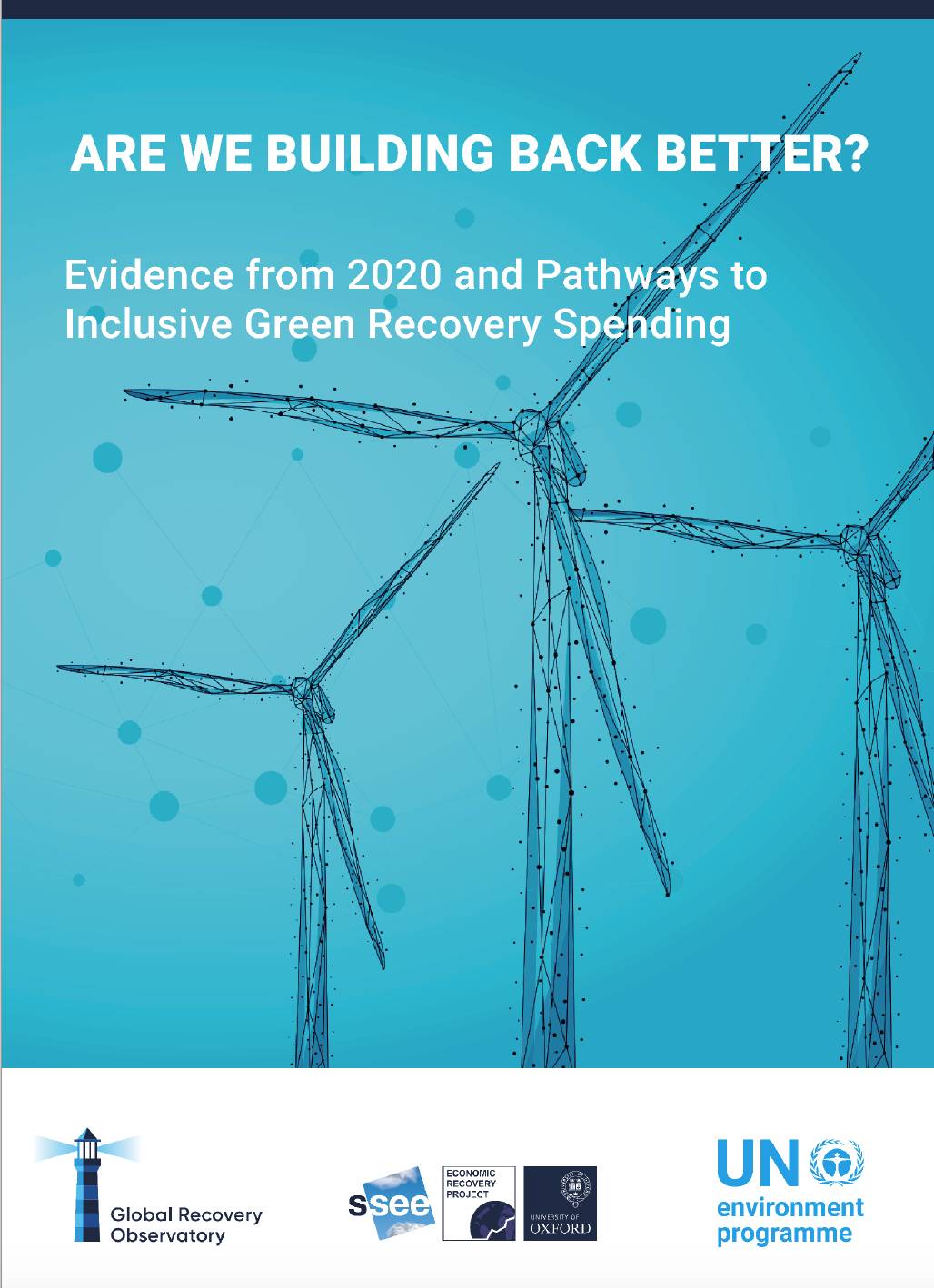 Evidence from 2020 and Pathways to Inclusive Green Recovery Spending
To the question, "Are we building back better?" the answer is: not yet. Early findings suggest that global green spending is so far incommensurate with the scale of ongoing environmental crises and that associated economic and social gains are not being fully captured. Excluding currently uncertain packages from the European Commission, 18.0% of recovery spending, and only 2.5% of total spending, is expected to enhance sustainability. The vast majority of green spending has come from a small set of high-income nations. Debt constraints have restricted spending in emerging market and developing economies, suggesting that substantial concessional finance from international partners will be needed to dampen growing poverty and worsening inequality.
At the time of writing, the largest window for green spending is only now opening, as nations shift attention from short-term rescue measures to recovery. Using examples from 2020 spending, we highlight five major green investment opportunities to be prioritised in 2021: green energy, green transport, green building upgrades & energy efficiency, natural capital, and green research and development.