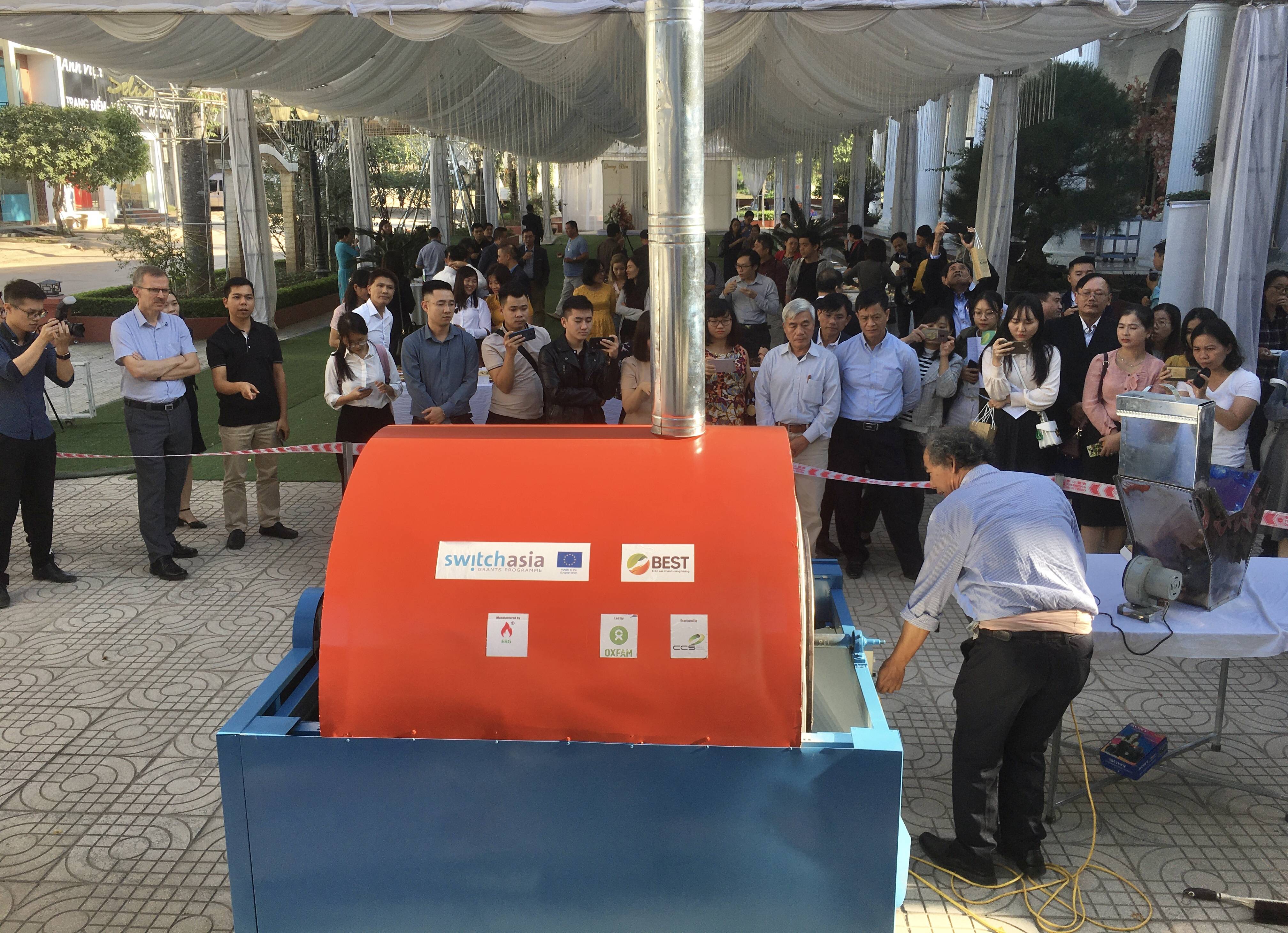 Sustainable Energy Solution for Agri-Food Processing and Waste Management in Rural Areas of Vietnam
The Challenge
Huge agricultural residue resource in Vietnam is being dumped and burned as wastes, causing environmental pollution. According to the statistics of the Ministry of Industry and Trade (MOIT) in 2017, agricultural production in Vietnam annually generates 79 million tonnes of agricultural residues, mainly including rice husk and straw, corn plants, corn cobs, cassava plants, coconut and sugarcane fibres. Residues of wood processing factories are around 5.3 million tonnes. 
For agri-MSEs, switching to a cleaner and cheaper source of energy has become an urgent need. A proper biomass-based energy technology which could transform agricultural residues into fuel for heat generation will not only meet the need, but also contribute to reducing rural pollution. Although several biomass energy equipment models have been introduced to the Vietnam market, none of them have been widely adopted by businesses. Even the government has policies to encourage investments in biomass energy, they have not achieved strong buy-in from investors. The root cause of the situation is lack of biomass technology design and comprehensive solutions that are tailored to the scattered dispersal of biomass sources in Vietnam and to the financial and technical capacity of local enterprises.
The Objectives
The project aims to promote sustainable production and sustainable energy consumption among agri-food processing micro and small enterprises (agri-MSEs) and also to contribute to waste management in Vietnam, by scaling up the deployment of environmentally friendly and low-cost volumetric continuous biomass gasification (VCBG) technology. The VCBG has been piloted with success in Thai Nguyen province since 2017 by Oxfam in Vietnam and the Centre for Creativity and Sustainability (CCS). Beyond merely introducing the technology to local agri-MSEs, the project will develop the whole  ecosystem for VCBG deployment among thousands of agri-MSEs in the four Northwest mountainous provinces of Thai Nguyen, Son La, Tuyen Quang and Yen Bai, including the promotion of low-cost and high-quality VCBG to thousands of agri-MSEs, development of local mechanical and biomass service systems, and advocacy for further replication to other industries, other regions in Vietnam and through national policies and mechanisms. 
The Way Forward
Agri-MSEs in four provinces (Thai Nguyen, Tuyen Quang, Son La and Yen Bai) achieve improved product quality and efficient energy consumption and contribute to managing rural waste;
Increased availability of mechanical and biomass supply services in the local and access to finance for not only agri-MSEs to deploy VCBG consistently but also mechanical and biomass supply service providers;
Buy in and support from relevant government agencies for further adoption and replication of VCBG in agri-food processing and other industries.
Relation to European Green Deal, Circular Economy and Climate Change 
The project responds directly to EU priorities to tackle climate change and environmental-related challenges as set out in the European Green Deal for the European Union (EU) and its citizens in a roadmap for making the EU's economy sustainable. This will happen by turning climate and environmental challenges into opportunities across all policy areas and making the transition just and inclusive for all. In addition, the investment made through the BEST project will contribute to the implementation of a European Climate Law, turning the political commitment into practical solutions. EU's essential financial support and technical assistance will help Vietnamese people and businesses that are facing critical rural environmental pollution to improve accessibility to cleaner and cheaper source of energy. This is also part of the EU's Just Transition Mechanism as a key tool to ensure that the transition towards a climate-neutral economy happens in a fair way, leaving no one behind over the period 2021-2027. The BEST project is also an action on the ground through which EU is contributing to a more sustainable energy sector by promoting efficient, clean and renewable energy available to all citizens by implementing the EU-Vietnam Multiannual Indicative Programme 2014-2020.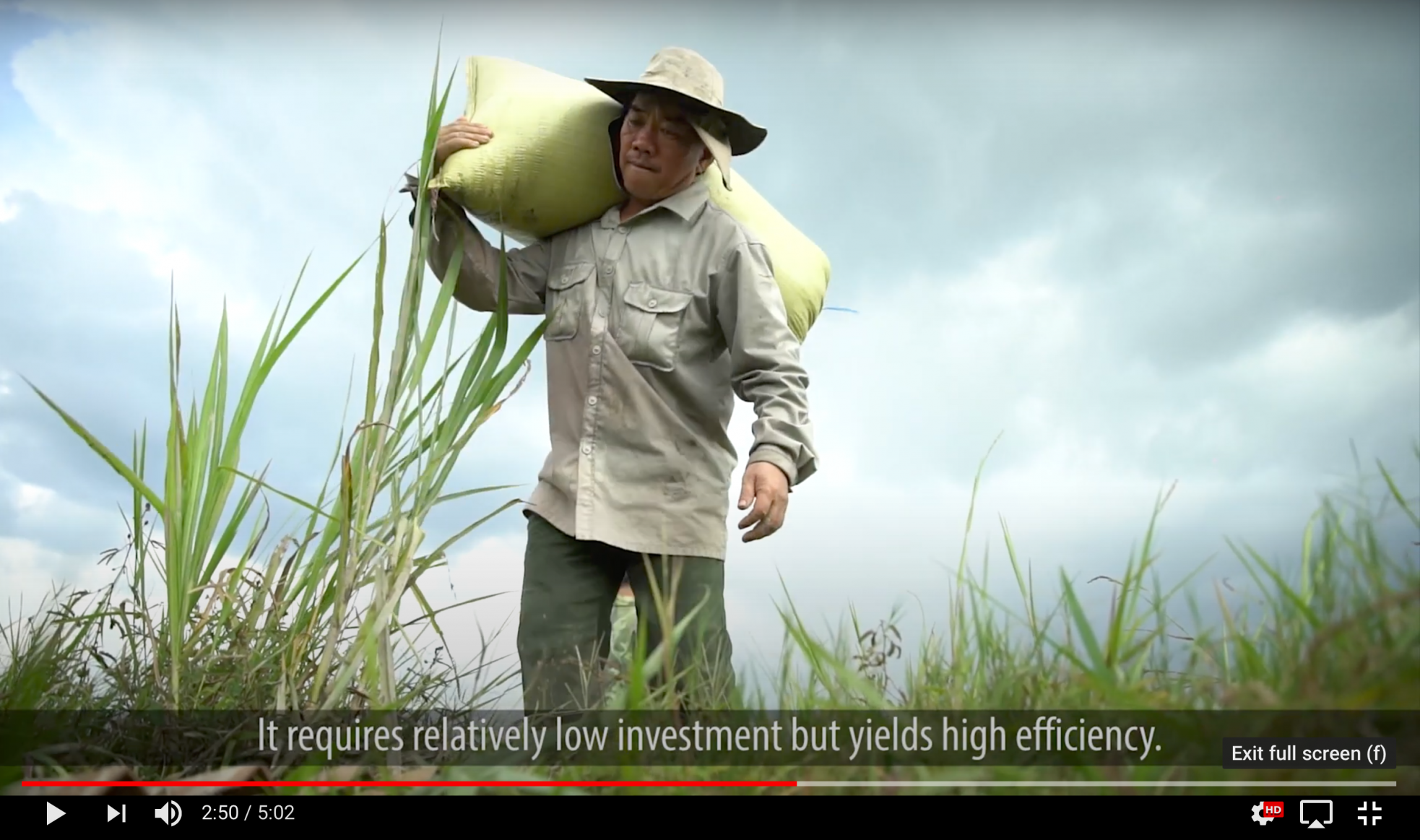 Duration:
2020-30 September 2024
Total Budget:
3,041,814 EUR (EU Contribution: 80%)
Lead Partners
Partners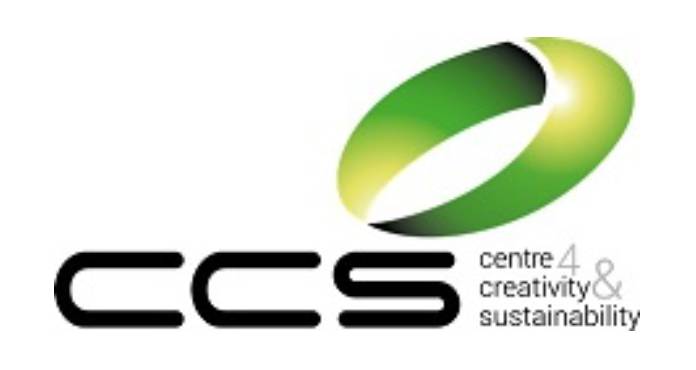 Center for Creativity and Sustainability Study and Consultancy (CCS)