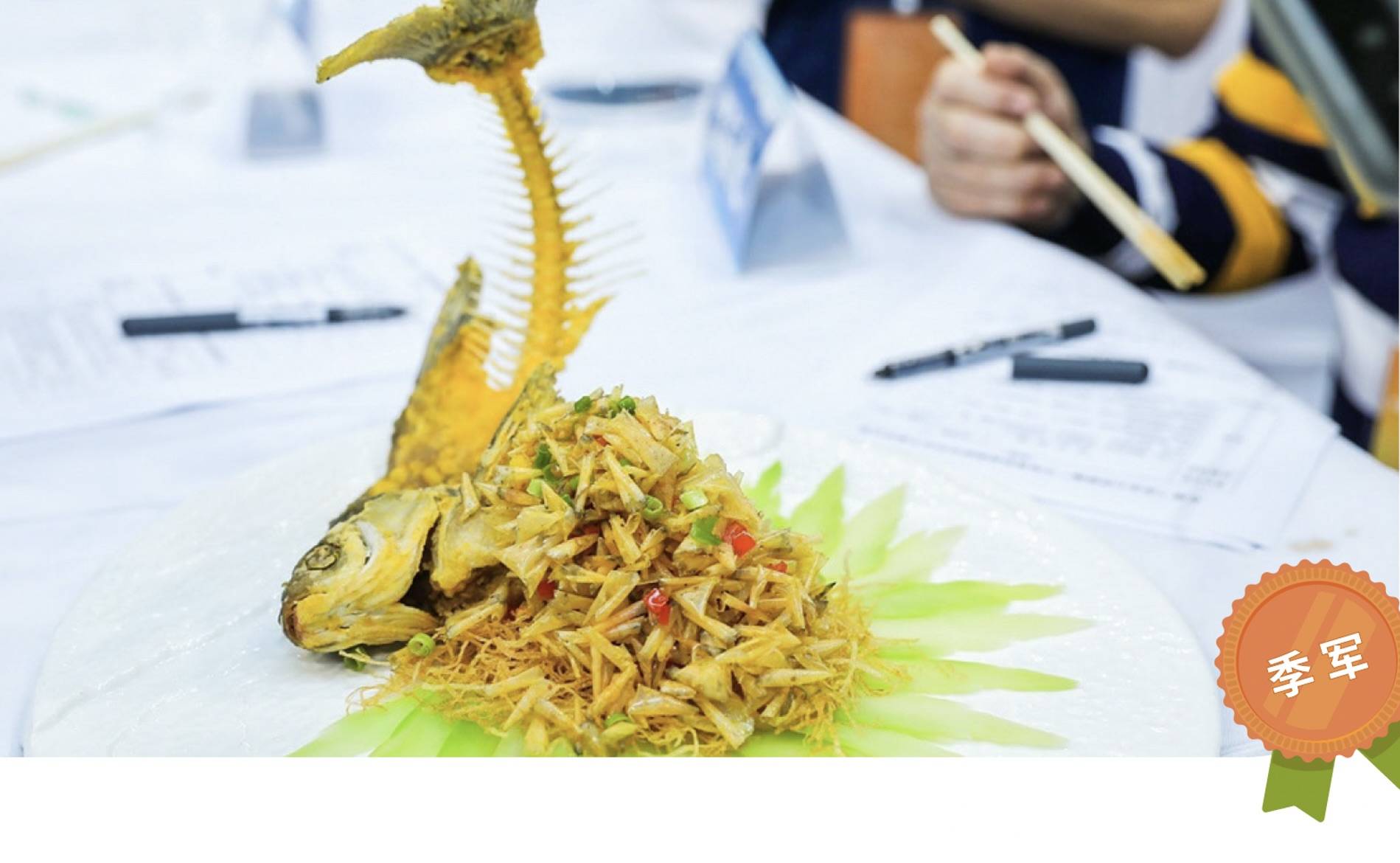 Promoting Zero-waste Cooking
EU SWITCH-Asia's "Pride on Our Plates" initiative is taking bold steps to combat food waste in China through a series of innovative events and activities. These initiatives include the "1st Zero-Waste Cooking Contest," the release of the "Zero Waste Cookbook," and the establishment of a flagship pilot restaurant in the Palace Museum.
Recently, during China's renowned food festival and catering industry expo, the Shenzhen One Planet Foundation (OPF), the leading partner of the project, co-hosted the final leg of the cooking contest with the China Hospitality Association (CHA), representing hotels, restaurants, and catering services across the nation.
The "1st 'Pride on Our Plates' Zero-Waste Cooking Contest" was aimed at promoting green development and inspiring innovative approaches to minimizing food waste in restaurant kitchens. Chefs from all over the country were invited to participate by showcasing "Zero-waste recipe" videos that made the most of food scraps while preserving color, aroma, and taste. The contest, which kicked off in July 2022, drew nearly 200 participants from 24 provinces in China. These contestants demonstrated the art of creatively using food scraps and blending traditional cooking techniques with local cultural elements in their "Zero-waste recipes." Ultimately, 15 finalists emerged for the grand finale.
The final showdown occurred during the "China Food Festival," where the 15 finalists presented their "Zero-waste dishes" to the audience. Throughout the competition, these finalists displayed their culinary expertise by ensuring their dishes were not only delicious but also environmentally friendly. They meticulously selected ingredients in accordance with "Zero-waste principles," maintained hygienic and healthy cooking environments, and paid close attention to details like dish presentation, portion sizes, and serving containers. A panel of judges assessed the dishes based on taste, texture, color, presentation, nutrition, hygiene, and time management. The top three dishes, all made from food scraps and leftovers, were scallop and pomelo skin, double-flavored bean dregs, and salt and pepper deep-fried fish scales. More than 100 attendees had the opportunity to witness these chefs in action, learn about the "Pride on Our Plates" project's outcomes presented at the event, and gain insights into reducing food waste through resources such as the "Food Waste Reduction Practical Guide," the "Food Waste Reduction Casebook," and the WeChat mini-application.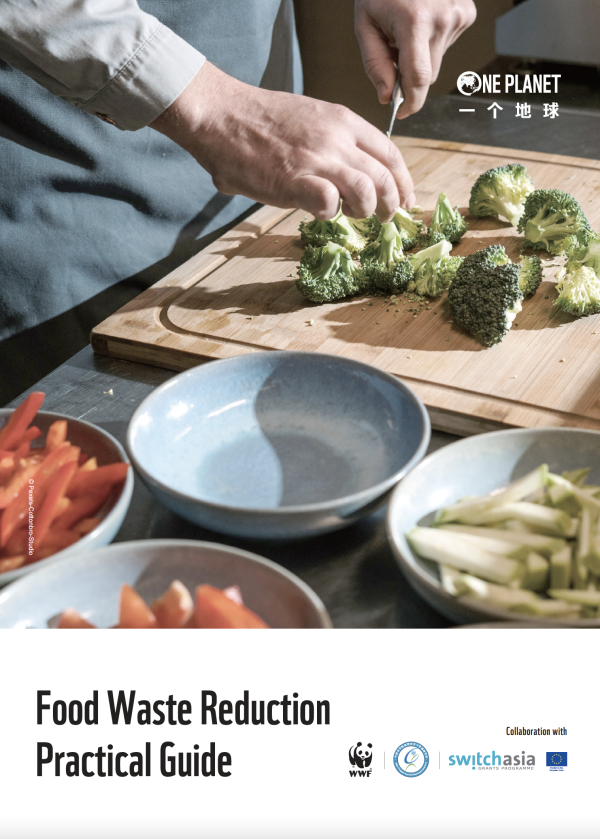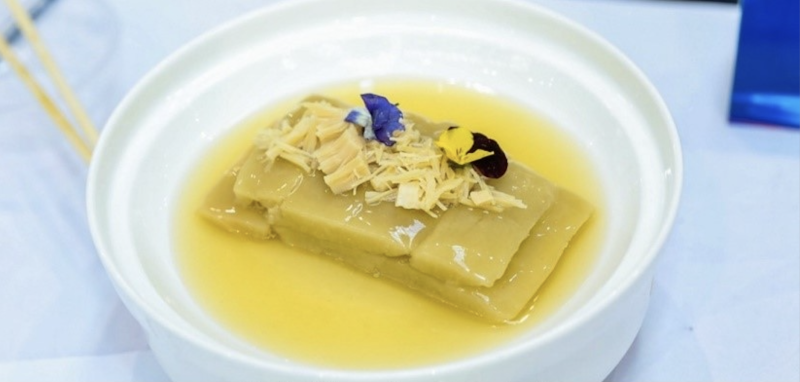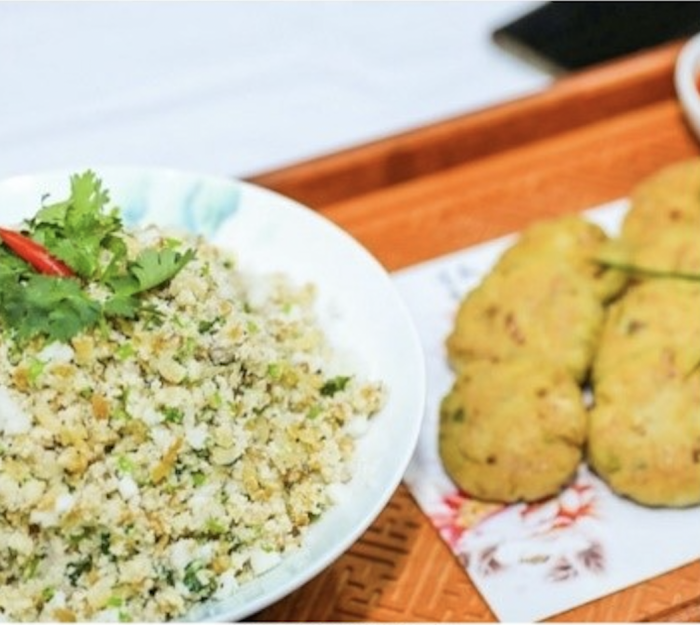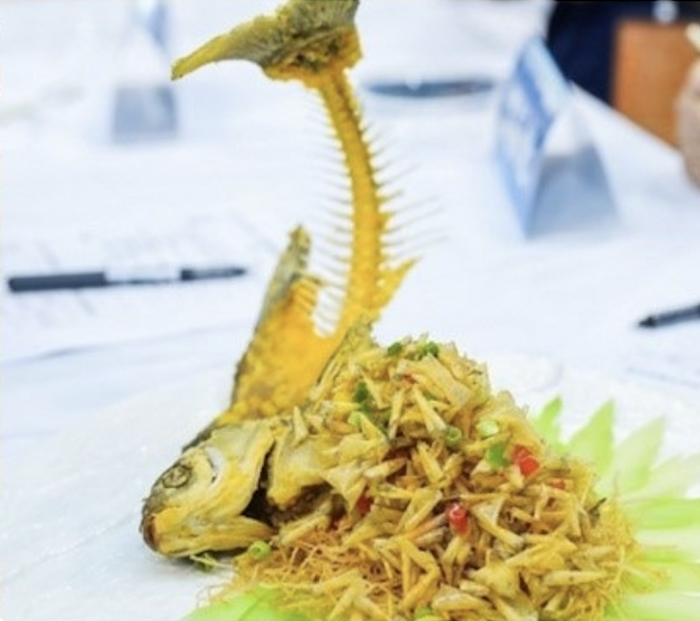 During the festival, OPF partnered with The Chef Professional Committee of CHA, a nationwide platform for master-level chefs and culinary industry leaders, boasting over 10,000 members from 30 provinces. Together, they introduced the "Initiative on Implementing Economy, Opposing Food and Beverage Waste, and Advocating Green Consumption."This initiative called on catering businesses to improve their environmental practices and reduce food waste, focusing on six key areas, including promoting green consumption, offering eco-friendly banquets, advocating buffet savings, refining management techniques, and sharing successful case studies.
The "Pride on Our Plates" project is actively addressing food waste by championing "zero-waste cooking" and encouraging consumers to change their habits. As part of these efforts, the project has unveiled a "Zero Waste Cookbook," that features not only the winning dishes from the video contest but also creative recipes contributed by respected culinary professionals, restaurant managers, culinary students, and food enthusiasts from diverse backgrounds. This cookbook showcases over 40 dishes that make the most of commonly leftover ingredients, including roots, stems, leaves, fruits, meat, aquatic products, and grains. These recipes are suitable for home cooking, restaurant menus, and banquets, with each one accompanied by a comprehensive list of primary and supporting ingredients and step-by-step instructions. Furthermore, each recipe highlights its unique attributes, allowing readers to experience the art of cooking firsthand.
As the project enters its final year, "Pride on Our Plates" has made significant progress in reducing food waste among micro, small, and medium-sized enterprises (MSMEs) in China's food service industry. Earlier this year, the project forged a partnership with the "BINGJIAO" restaurant in the Palace Museum to establish a flagship pilot restaurant and jointly combat food waste in the catering sector.
Situated within the prestigious Palace Museum, the "BINGJIAO" restaurant has initiated collaboration with the "Pride on Our Plates" project, with plans that encompass empowering employees, reducing food waste across all operations, trainer training (ToT), high-level exchange events, publication of best practice cases, and synergizing to infuse the cultural value of sustainable food consumption into mass communication.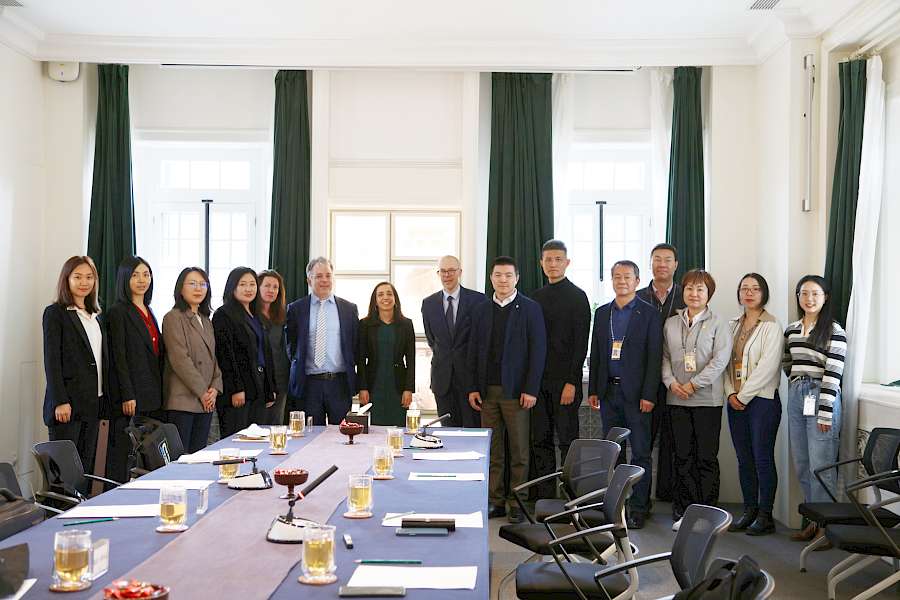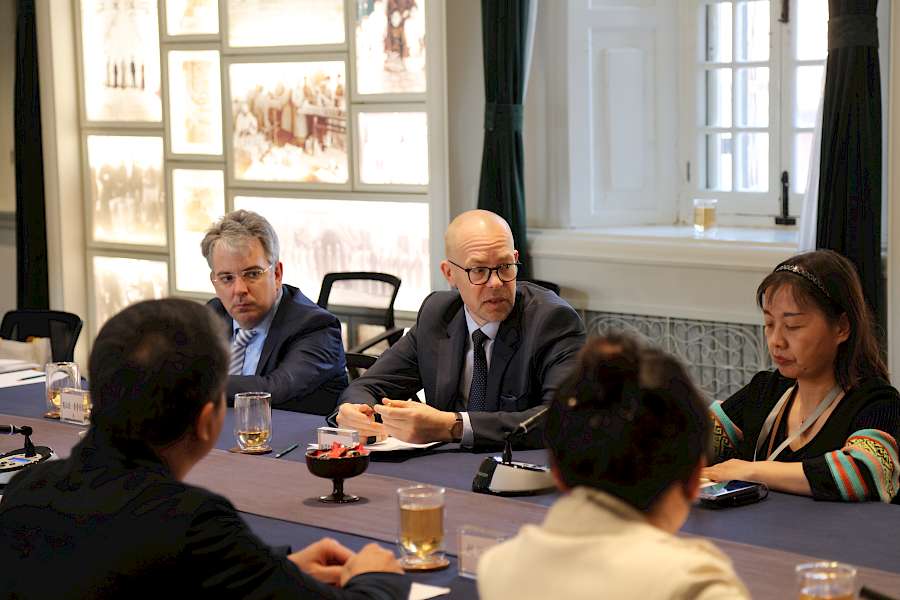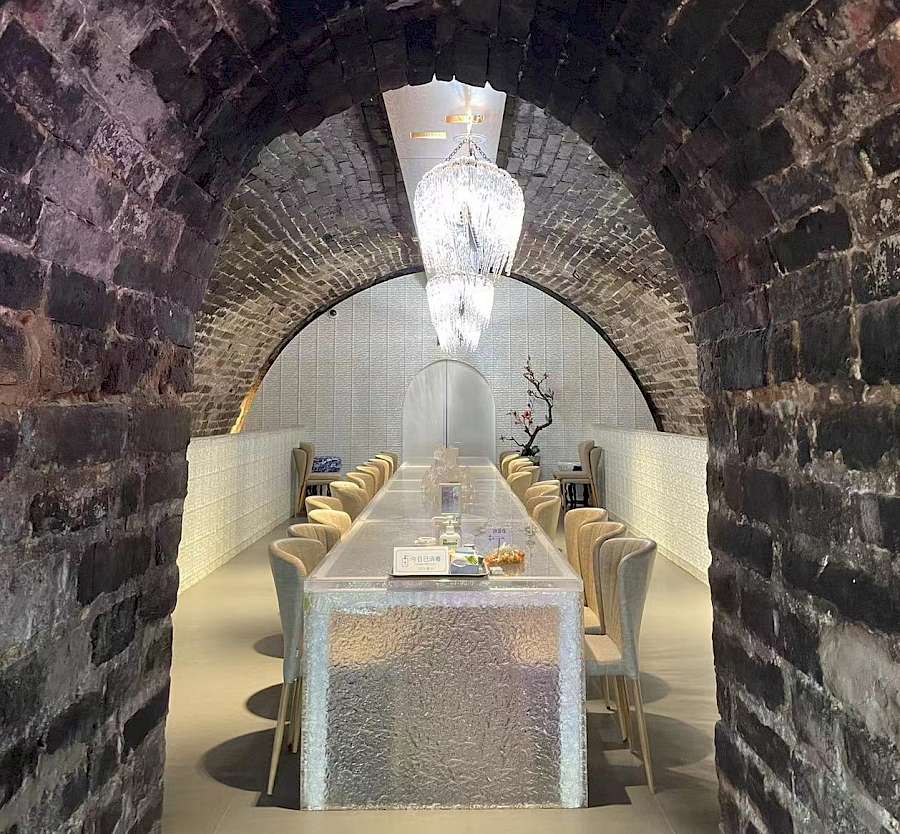 On March 28th, the EU Delegation, led by Mr Peteris Ustubs, Director for the Middle East, Asia and Pacific in the Directorate-General for International Partnerships (DG INTPA), visited the "BINGJIAO" Restaurant and engaged in discussions with the staff regarding their food waste reduction practices. In a subsequent exchange with the Palace Museum, Mr. Lou Wei, the Executive Deputy Director of the Palace Museum, introduced their green strategy and practices incorporated into daily operations, involving both staff and tourists. The EU delegates shared European green initiatives and actions to reduce carbon footprints in similar sectors. Both sides emphasized the importance of influencing public choices and behaviors concerning sustainable resource consumption. This EU SWITCH-Asia project is providing valuable support by engaging private sector stakeholders and individual consumers to expand its reach and impact.
About the EU SWITCH-Asia "Pride on Our Plates" project:
Led by the Shenzhen One Planet Foundation (OPF), World Wide Fund for Nature (WWF) Beijing Office, Rare Europe, and Rare China Center for Behavior as strategic partners, the EU SWITCH-Asia "Pride on Our Plates" project aims to assist China's MSMEs in the hospitality and food industry in tackling food waste reduction. Over the years, the project has successfully engaged 227 staff members from MSMEs through informative workshops in six pilot cities and influenced more than 50 million people through public campaigns.
Photo courtesy of: SWITCH-Asia Pride On Our Plates