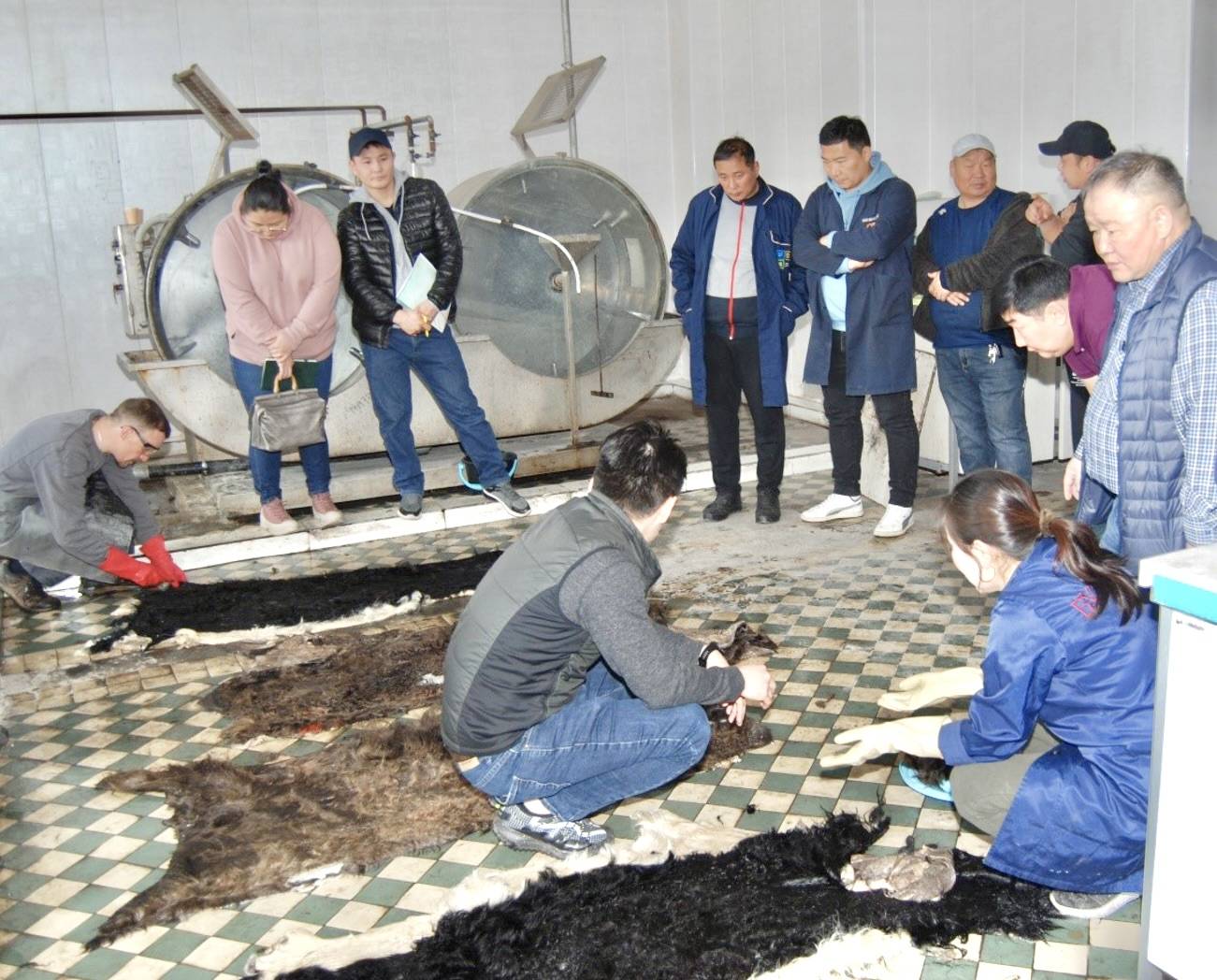 Ulaanbaatar tanneries embrace innovation and new skills
The tanning industry is one of the most important industries in Mongolia even though it is still based on traditional practices, old facilities, equipment and technicalities, and there is a need for increased attention to environmentally-friendly, green technologies and circularity of products. To respond to the challenges and constraints of the yak leather sector in Mongolia, the European Union funded SWITCH-Asia Sustainable Yak Leather (SYL) was launched to develop the production of bio-leather and the manufacture of associated bio-leather products by strengthening the capacities of the Mongolian Vegetable Tanned Yak Leather Cluster.
As part of the SYL Project activities, from April 24th to 29th, the Vegetable Tanned Yak Leather Cluster held a six-day training programme at the Buligaar tannery facilities in Ulaanbaatar. The training aimed to improve the skills of tannery staff and provide education on the latest beamhouse techniques, tanning, and finishing techniques, as well as environmentally sustainable and energy-efficient processing methods.
Established in 2019, the Vegetable Tanned Yak Leather Cluster was created to cater to the growing demand for ethically-produced, environmentally-friendly, and organic leather products. To meet these evolving consumer expectations, the cluster requires improved access to market intelligence, green technologies for leather processing, and compliance with stringent environmental policies and standards imposed by the state.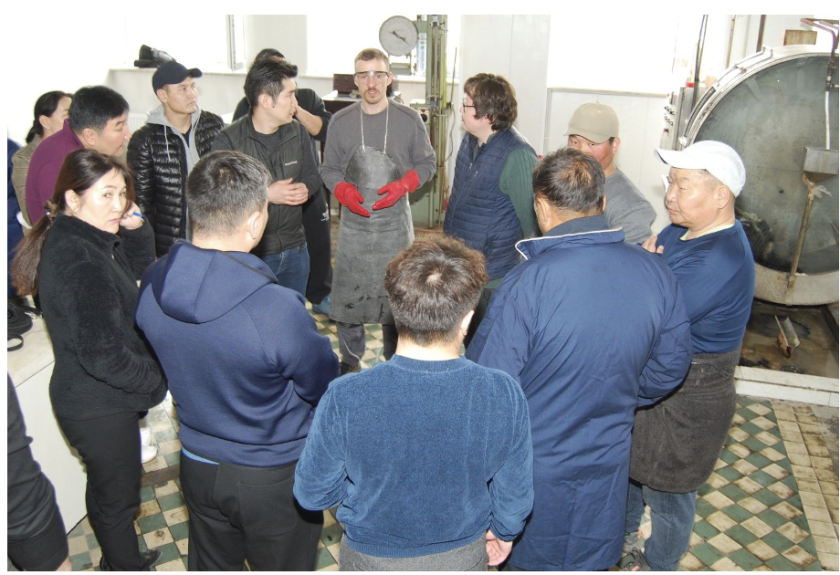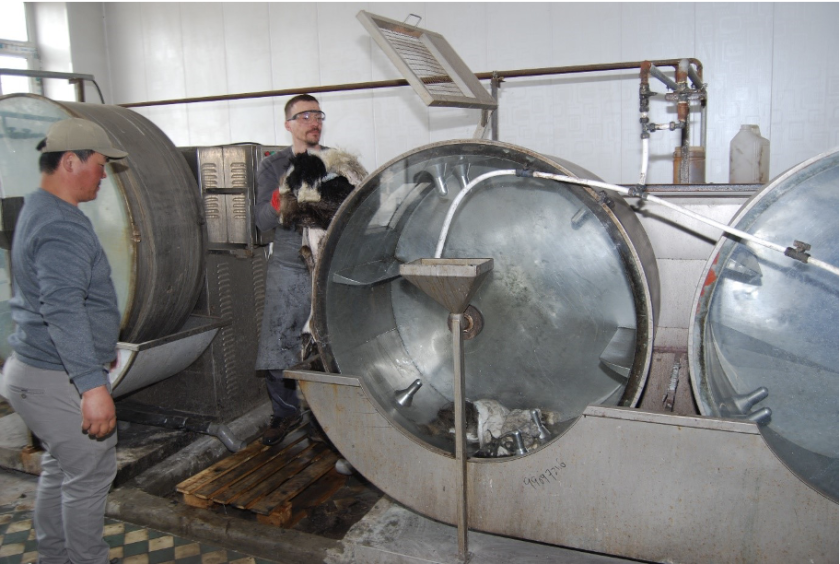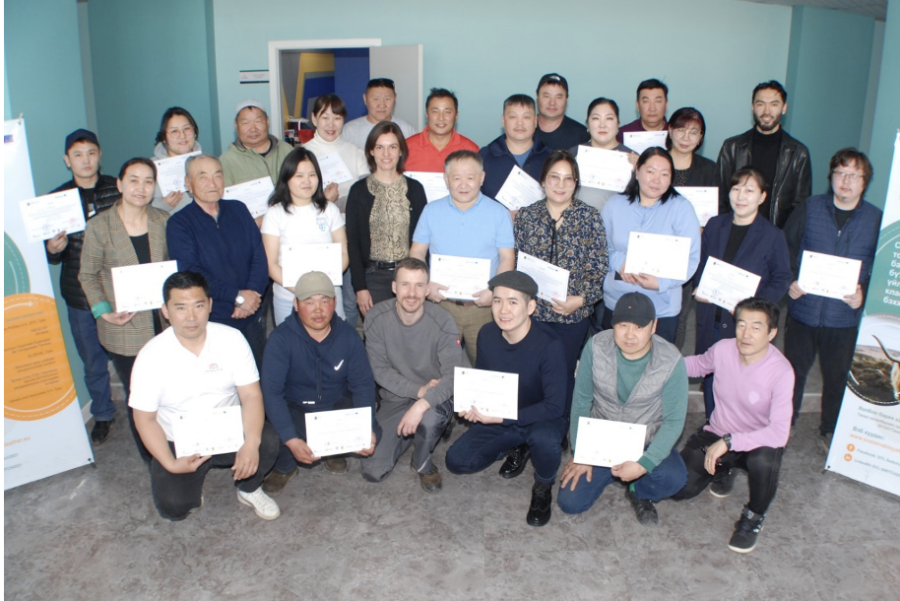 The training programme focused on updating the existing beamhouse operations used by Cluster members, which are currently outdated and reliant on old hair-dissolving techniques. These traditional methods cause effluent problems, especially with yak hides due to their high amount of hair and underlying cashmere-like wool. The 25 employees who participated in the training gained practical knowledge on improving beamhouse operations, including segregation of raw material and modern alternatives for outdated liming techniques.
Furthermore, the programme introduced innovations in tanning and finishing techniques, with an emphasis on ensuring compatibility between beamhouse operations, tanning, and finishing processes. The training aimed to achieve high levels of exhaustion and explore possibilities for recycling and improved effluent treatment.
A four-day training programme on marketing, consumer demands, and legal requirements related to eco-labelling and trading of goods both nationally and internationally will be developed and implemented for at least 25 staff members of tanneries and leather goods manufacturers within the Cluster. This programme will cover topics such as branding, labelling, eco-labelling, adherence to national and international legislation, and addressing consumers' rights, demands, and expectations.
By providing comprehensive training on the latest techniques and best practices, the Vegetable Tanned Yak Leather Cluster aims to equip its members with the knowledge and skills necessary to meet the evolving needs of the market and promote environmentally sustainable practices within the leather industry.
Photo credits © SWITCH-Asia SYL Project