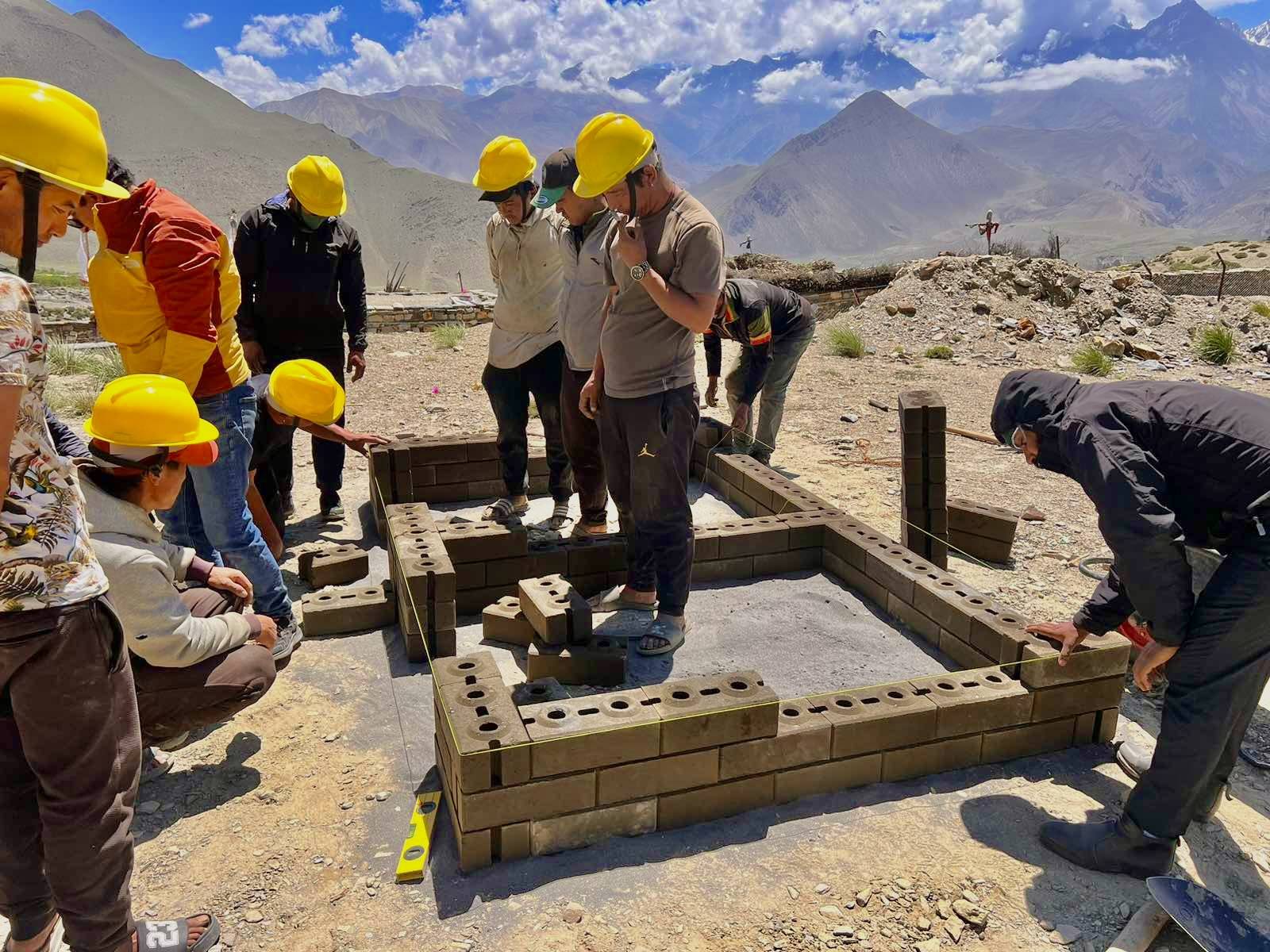 A Call for Climate-Responsive Building Designs
Nepal stands at the crossroads of urbanization, with over 1.2 million new houses constructed in the last decade to meet surging urban demand. However, this growth has brought forth a critical issue: buildings are being designed without considering local bio-climatic conditions. This oversight has led to a uniform design approach, from the scorching plains at 150 meters to the icy altitudes of 3500 meters. Consequently, buildings are facing uncomfortable thermal environments, escalating the dependence on energy-intensive heating and cooling solutions. Even in Kathmandu, where temperatures generally remain within a comfortable range, 60% of total energy is dedicated to heating and cooling. The looming impacts of climate change and evolving lifestyles are set to exacerbate this energy demand. As Nepal aspires to achieve net-zero greenhouse gas emissions by 2045, addressing these challenges through climate-responsive design and retrofitting becomes imperative. By doing so, the building sector can evolve into a livable, healthy, and energy-efficient environment, not just adapting to climate change but actively mitigating it.
Shaping the Building Sector: The Role of Private Service Providers and Policies
Private service providers, traversing the value chain from design to construction, wield significant influence in shaping Nepal's building sector. Moreover, financial institutions' policies, particularly those governing housing loans, play an important role in influencing how buildings are designed and constructed. The building permit system, guided by municipal by-laws, acts as a regulatory force in this sector.
The EU funded SWITCH-Asia BUILDING Energy Efficiency in Nepal (BEEN) project has been invested in achieving low carbon and resource efficiency in the building sector through a comprehensive strategy. The project's innovative approach focuses on four key components: capacity building, market enlargement, financial instruments, and a policy environment conducive to the adoption of energy-efficient (EE) and renewable energy (RE) measures.
BEEN aims to empower micro, small, and medium enterprises (MSMEs) within the building sector, fostering capacity building in partnership with MSME federations. This collaborative approach ensures ownership and sustainability. The project employs innovative marketing tools to showcase energy-efficient building strategies across different bio-climatic zones, generating public awareness and increased demand for EE and RE services and products. Collaboration with financial institutions seeks to develop preferential financial schemes, while the project aims to institutionalize energy-efficient building design in 30 partner municipalities through the development of energy-efficient building by-laws.


Project Achievements and Impact
In the second year, BEEN initiated impactful awareness campaigns, bringing together key stakeholders for field visits to showcase buildings designed to suit bioclimatic conditions. Noteworthy achievements include onboarding additional entrepreneurs to produce hollow bricks, promoting energy efficiency and resource-efficient construction.
A series of focus group discussions brought together 176 participants among the eight categories of MSMEs in the building sector value chain to provide valuable insights for the BEEN project to devise implementation strategies on capacity development and marketing strategies.
Workshops with 56 technical persons from the building permit unit of the 31 partner municipalities discussed and explored opportunities to integrate energy efficiency and renewable energy measures into building permits and bylaws. Knowledge on what, why and how regarding the energy-efficient and RE integrated building was the bases to discuss opportunities and way forward regarding collaboration with local governments. The Building Permit Unit Engineer of Bhimeshwor Municipality was vocal in his remarks: "The energy-efficiency in buildings is very much needed and I commit to lead the change in my municipality", he stressed.
BEEN's outreach, extended through three provincial workshops, and brought together 88 key personalities of 47 partner municipalities in Bagmati, Lumbini and Gandaki provinces. These gatherings became epicenters of strategic collaboration to join hands in creating low-carbon footprint in the building sector.
Dr. Daniel Neyer, Project Manager highlighted, the BEEN project does not simply copy paste the strategies from Europe or India to Nepal; instead, it  digs into Nepal's ground reality and develops solution packages suitable to the Nepal's bioclimatic, social and economic context. 
Remarks of Mr. Dhana Raj Acharya, Mayor of Pokhara Metropolitan City, explaining that "Pokhara is actively working on formulating policies to promote energy efficiency in buildings and that he believes initiatives like BEEN will help transform cities in the Gandaki Province into livable cities rather than ordinary urban areas", motivated other leaderships in the workshop. Historical moments have been created as 10 Memorandums of Understanding (MOUs) were exchanged with collaborating municipalities at the end of the workshop, solidifying a commitment to energy efficiency. The MoU signed with Bhoomi Developers Pvt. Ltd. has been a milestone for the BEEN project to provide technical support to design a prototype of energy-efficient and renewable energy integrated building that could be upscaled in their 72 housing units.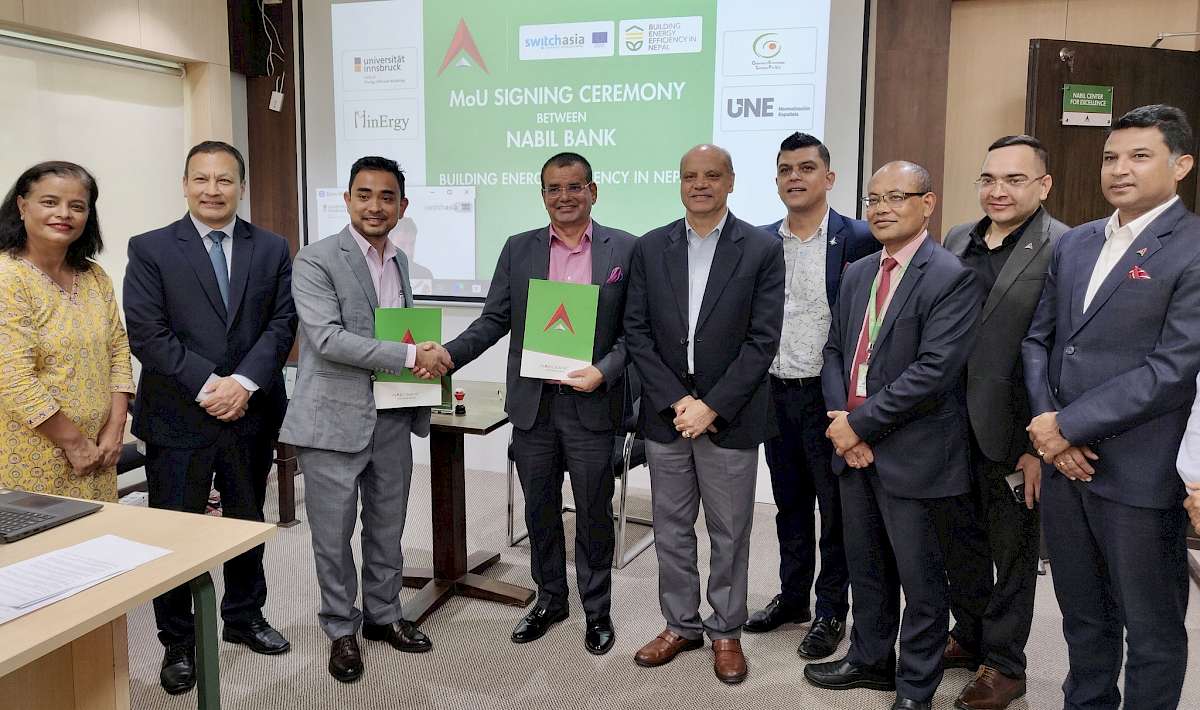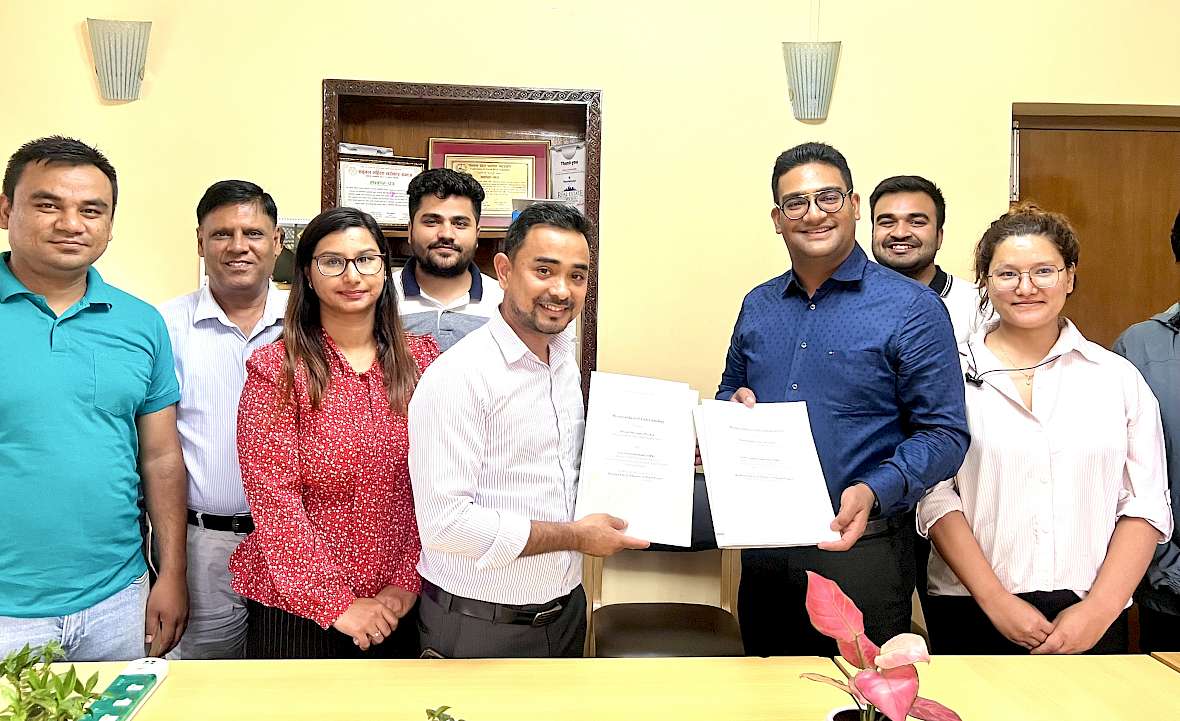 As part of BEEN's commitment to capacity building of MSMEs, the quality enhancement training for Hollow Concrete Block (HCB) producers and production training on Compressed Stabilized Earth Block (CSEB) for potential entrepreneurs will pave the path towards availability of resource efficient building materials in the local market.
A Technical manual for the Designers, the foremost important stakeholders to shape the building sector, has been validated by the pool of Nepali experts, academia and government stakeholders. The master trainers have been capacitated through the training of master trainers (TOT) to train and equip the architects and engineers with knowledge, skills and tools on design strategies. Furthermore, designing and executing efficient Heating Ventilation and Air Conditioning (HVAC), and efficient solar water heating system are among the knowledge gained by Nepali professionals and practitioners during the training workshop.
Looking Ahead
As the BEEN project progresses, master trainers will disseminate climate-responsive design knowledge to architects and engineers, focusing on optimal strategies for different bio-climatic zones. Continuous monitoring of the showcase building will provide scientific evidence for refining building permit systems. The project also plans extensive awareness-raising campaigns and marketing support for trained MSMEs, developing educational tools and materials to communicate the far-reaching benefits of EE and RE integrated buildings. BEEN remains committed to establishing strategic partnerships and integrating EE and RE parameters into municipal bylaws to create an enabling policy environment that will also expand the market share for trained MSMEs.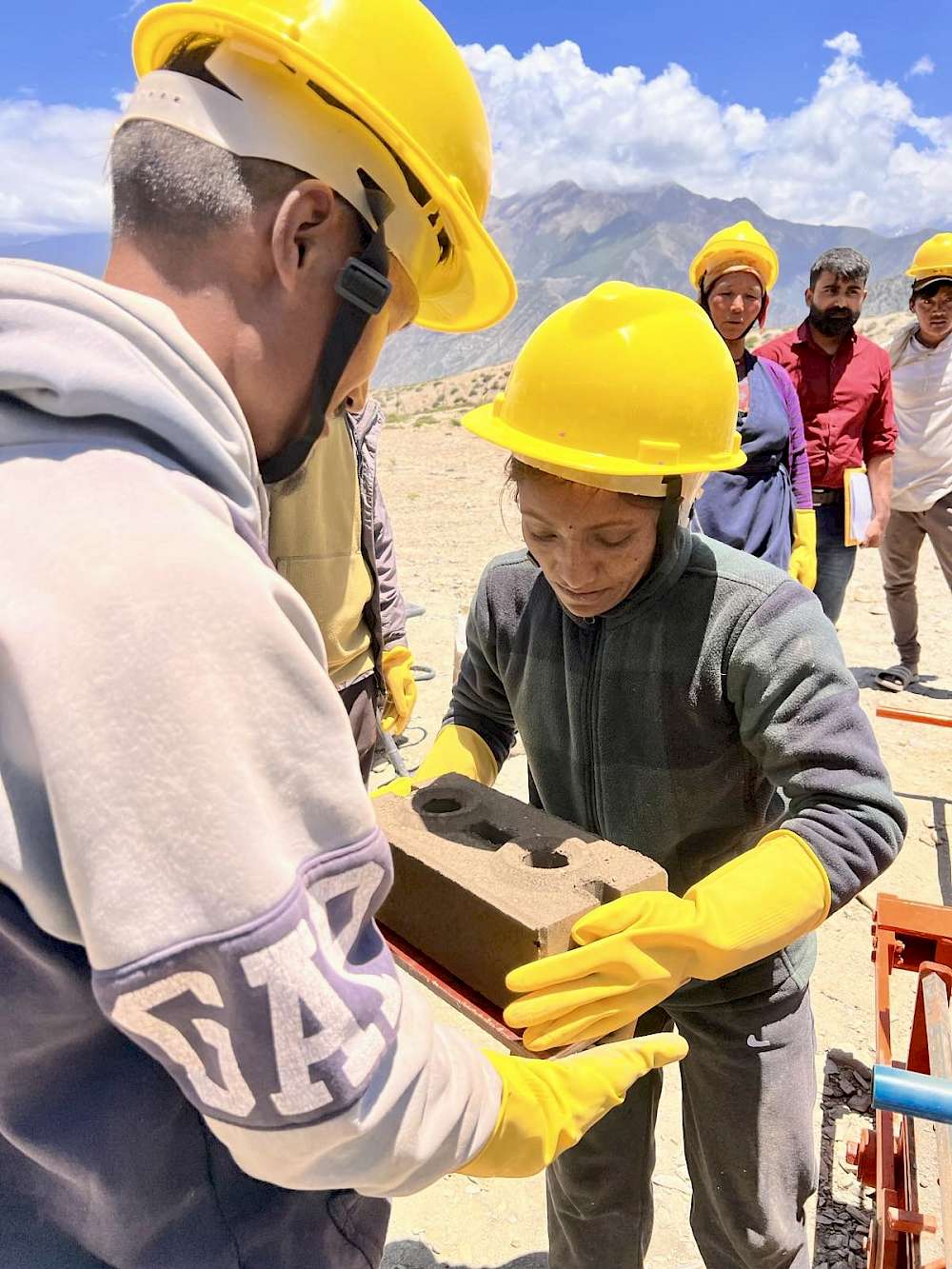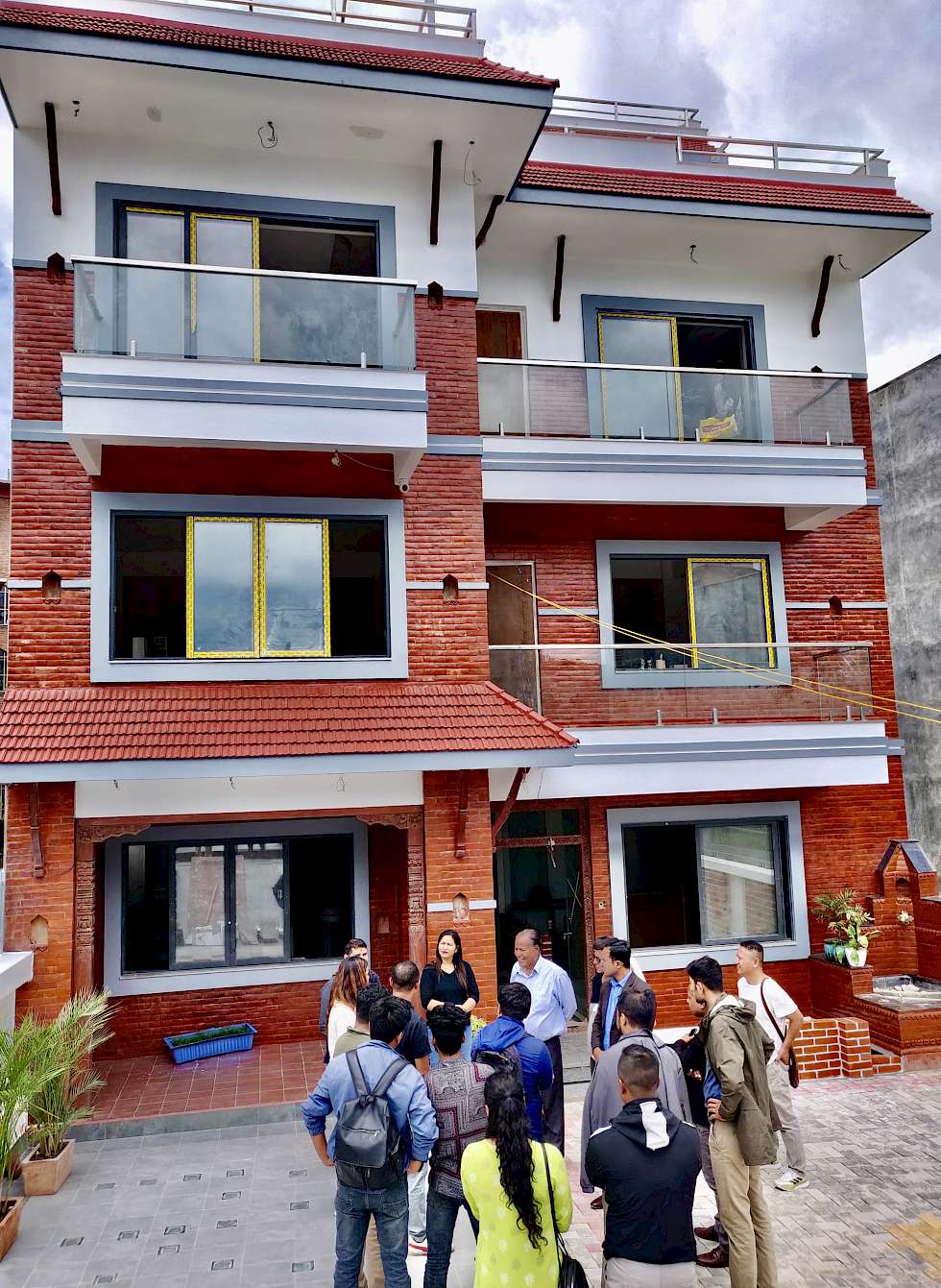 Photo credits: © SWITCH-Asia BEEN Nepal project