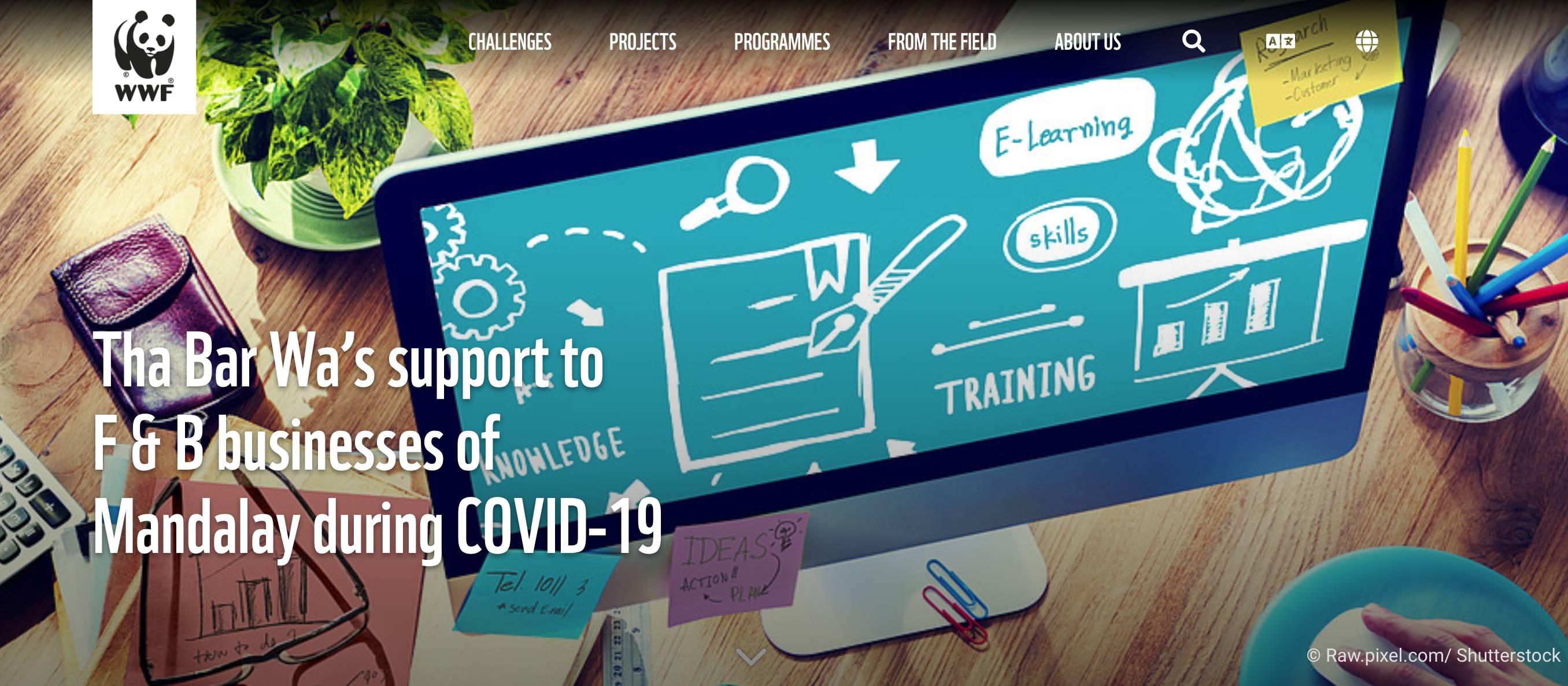 Promoting awareness on Energy Efficiency
July 9th, 2020 – With the Government suggest prevision measures in the time of COVID-19, Tha Bar Wa conducted an online training to promote the awareness on Energy Efficiency Assessment/ Audits among food and beverage (F&B) businesses of Mandalay region. The idea is to maintain the engagement between the interested small and medium sized enterprises (MSME) owners and Tha Bar Wa project until COVID-19 restrictions are ease up. The project is keen to support that the regular energy efficiency (EE) assessments work in the identified factories through its trained national as well as international consultants once the COVID 19 situations improves in Mandalay.
The online training was facilitated by Mr. Rajat Batra, Director from SUSTENT Consulting Pvt. Ltd and Dr. Mu Mu Htay, Cleaner Production Adviser from Myanmar Food Processors and Exporters Association (MFPEA) and Mr. Calvin Lin, Consultant from Mandalay Region Chamber of Commerce and Industry (MRCCI). 6 businesses from various sectors of F & B industry of Mandalay participated in the training. Until the COVID-19 restrictions are lifted, the project aims to conduct many of such energy assessment audits with small and medium sized enterprises in future.
Tha Bar Wa project is funded by the European Union under the SWITCH-Asia Programme. It promotes cleaner production within the food and beverage industry by promoting wastewater treatment plants, energy efficiency, and renewable energy. It supports financial institutions to offer banking products designed specifically for cleaner production.