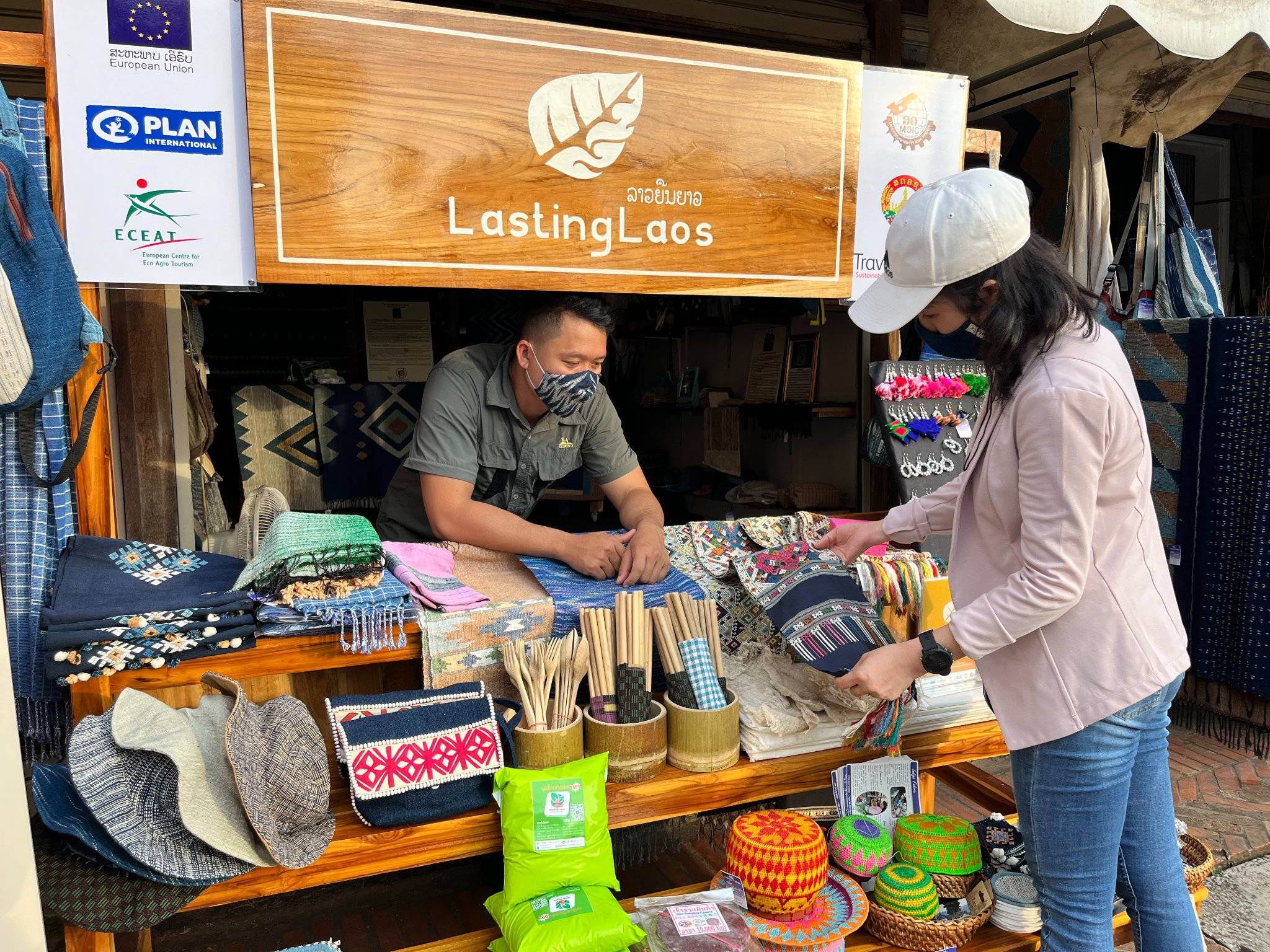 Integrating MSMEs into Sustainable Supply Chains and Raising Consumer Awareness
The enchanting landscapes and rich cultural heritage of Laos have long made it a sought-after destination for global travellers. Recognising the need to preserve the country's tradition, culture, and natural riches, the SUSTOUR Laos project takes centre stage in promoting Laos as a green destination. Financed by the European Union under the SWITCH-Asia programme, the project is implemented through a partnership between Plan International, the Lao National Chamber of Commerce and Industry, the Lao Ministry of Commerce and Industry, and the European Centre for Ecological and Agricultural Tourism.
This project demonstrates a model for sustainable tourism development by working closely with community members and MSMEs to reduce the social and environmental impacts of tourism – Connor Bedard, SUSTOUR Laos Project Manager from Plan International Laos.
SUSTOUR Laos is dedicated to fostering sustainable consumption and production (SCP) practices among Micro, Medium, and Small Enterprises (MSMEs) in the Lao tourism sector. By supporting businesses to adhere to sustainable tourism standards certified by the Travelife and Lasting Laos programs, the project not only elevates the industry's environmental responsibility but also ensures a competitive edge for local businesses. In collaboration with local partners, it advocates for SCP, the needs of MSMEs, and the sustainable recovery of the Lao tourism sector.
Furthermore, through the Lasting Laos promotional campaign, the project is raising awareness of SCP and sustainable MSMEs among tourists and international travel agents. This strategic approach aims to provide businesses with a competitive advantage, ultimately resulting in increased income and employment opportunities, especially for young adults and women.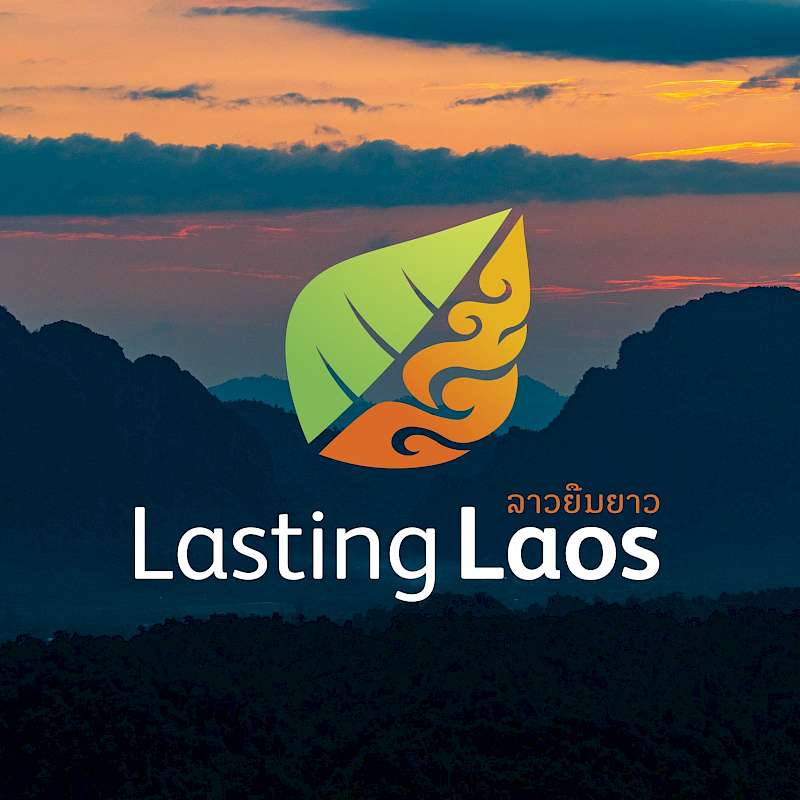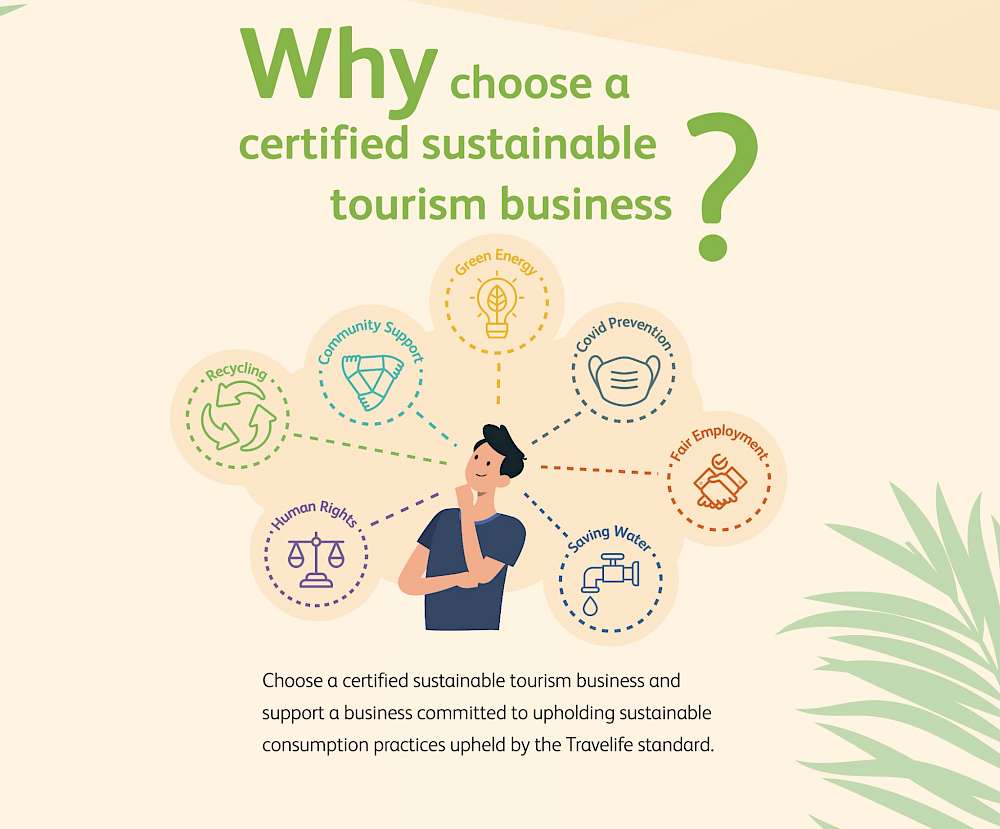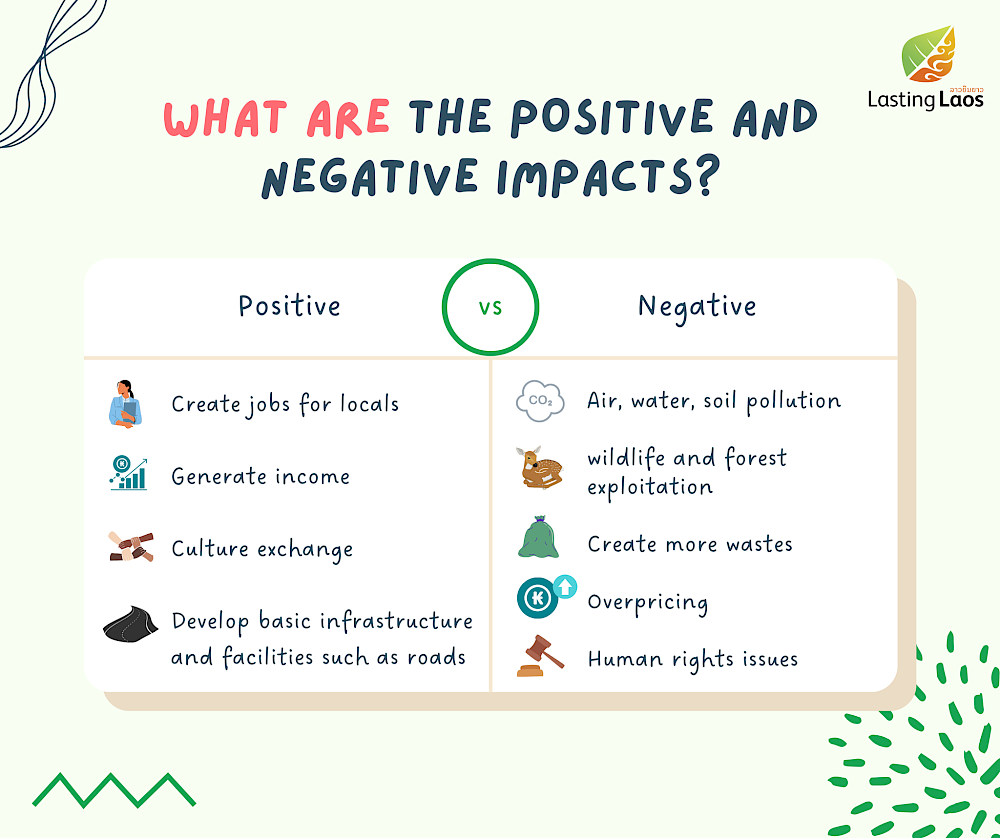 Empowering Local Businesses
The Travelife Certification is necessary for our business; otherwise, we cannot compete in the supply chain of the sustainable tourism industry – Mr. Douangchanh CHANHMA, General Manager of Souphattra Hotel, Luang Prabang.
The SUSTOUR Laos project is not merely a theoretical framework but a dynamic force driving sustainable change by taking a business-led approach. The focus is on implementing sustainability initiatives throughout the Lao tourism supply chain, enhancing conditions for employees, community members, and tourists alike. By supporting businesses in improving their operations, services, and products, the project champions socially, economically, and environmentally friendly practices, catering to the growing demand for sustainable tourism.
"The LNCCI recognizes that MSMEs in Laos have the potential to meet the global standards of sustainability in tourism"– Ms. Chanthachone VONGSAY, Vice President of LNCCI.
For local tourism MSMEs, adopting sustainable practices translates not only to environmental responsibility but also positions them to compete effectively in the global tourism market. With the Travelife and Lasting Laos certifications, Lao MSMEs become the preferred choice for tourists seeking sustainable travel experiences, leading to increased income and employment opportunities, particularly for women and young adults.

Driving Change: Milestones Achieved
To date, the SUSTOUR Laos project has made significant strides in promoting sustainability within the Lao tourism sector. Directly supporting 378 MSMEs and benefiting around 5,500 employees, the project has reached approximately 10 million potential domestic and international tourists through its marketing campaigns (Lao-Visit-Lao and Lasting Laos).
Key achievements within the last year include the successful certification of six hotels under the Travelife programme, research on SCP products and services and training to 66 supplier MSMEs. Moreover, the project launched the Lasting Laos supplier sustainability certification programme which is adapted from Travelife for supplier MSMEs in the transportation, food & beverage, cultural excursions and handicraft sectors. To date 71 supplier MSMEs have registered and 17 have been certified under this programme.
SUSTOUR Laos has also completed the access to finance component of the project which has benefited a total 116 MSMEs with information, resources and training on accessing available financial services, products and support. It  provided training to 70 hotels, travel agents and tour operators on SCP and sustainable community-based tourism practices, and supported and promoted Travelife MSMEs at key regional tourism trade shows (ITB Singapore 2022; ASEAN Tourism Forum 2023), enabling business-to-business matchmaking with 26 international travel agents.
A recent familiarization trip brought representatives from international media and travel agents to Laos, showcasing sustainable tourism first-hand.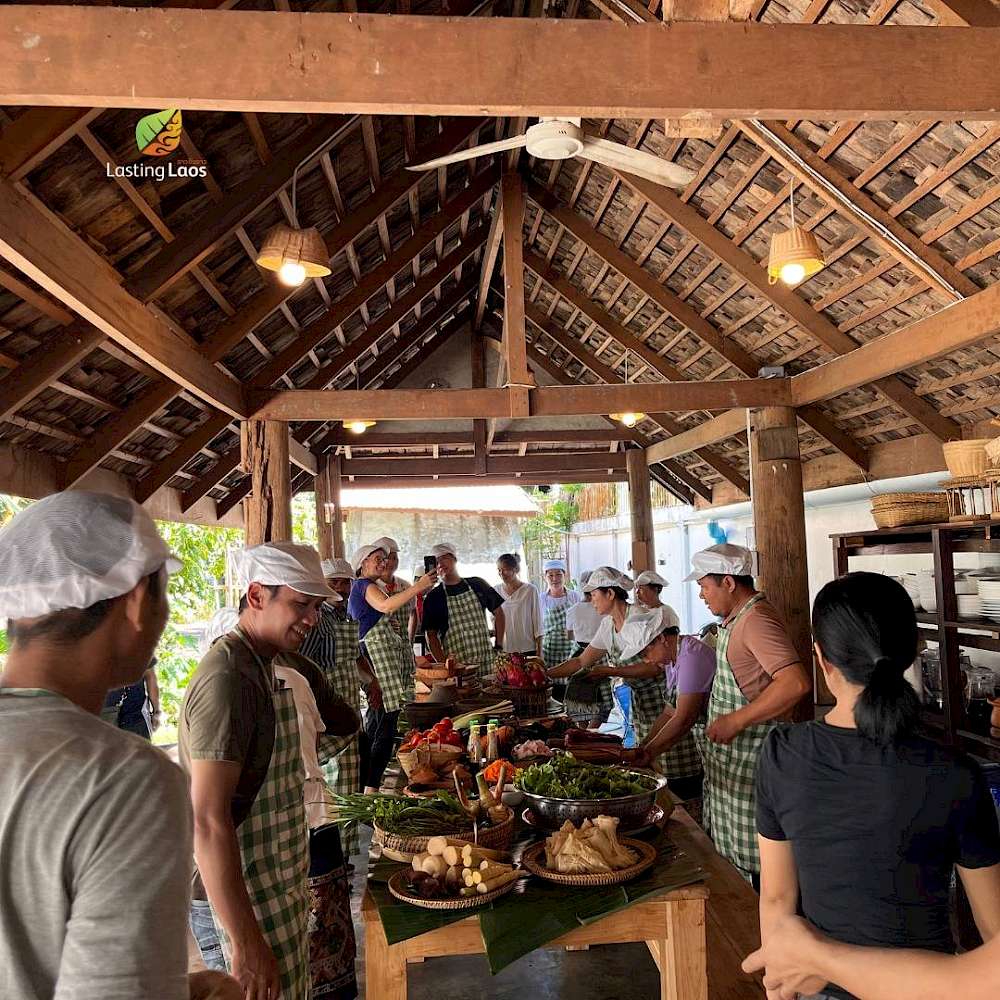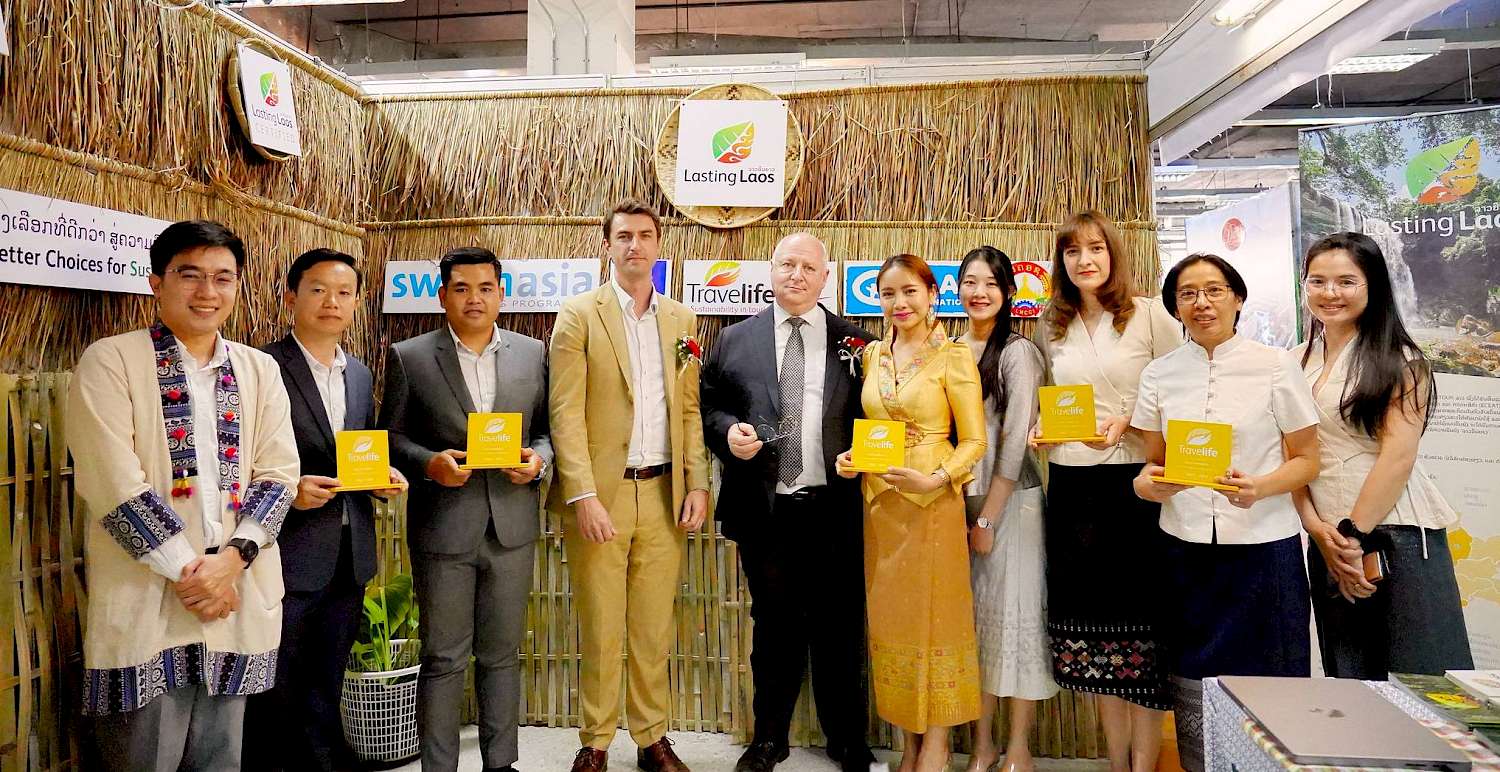 Looking Ahead
As the SUSTOUR Laos project continues its mission, the focus remains on supporting local MSMEs to adopt SCP practices and positioning Laos as a sustainable tourism destination. Keep an eye on the project and Travelife certified businesses at upcoming tourism events, including the ASEAN Tourism Forum in Vientiane (January 2023) and the International Tourism Bazaar in Berlin (March 2024).
For real-time updates, follow the project on Facebook at @LastingLao.