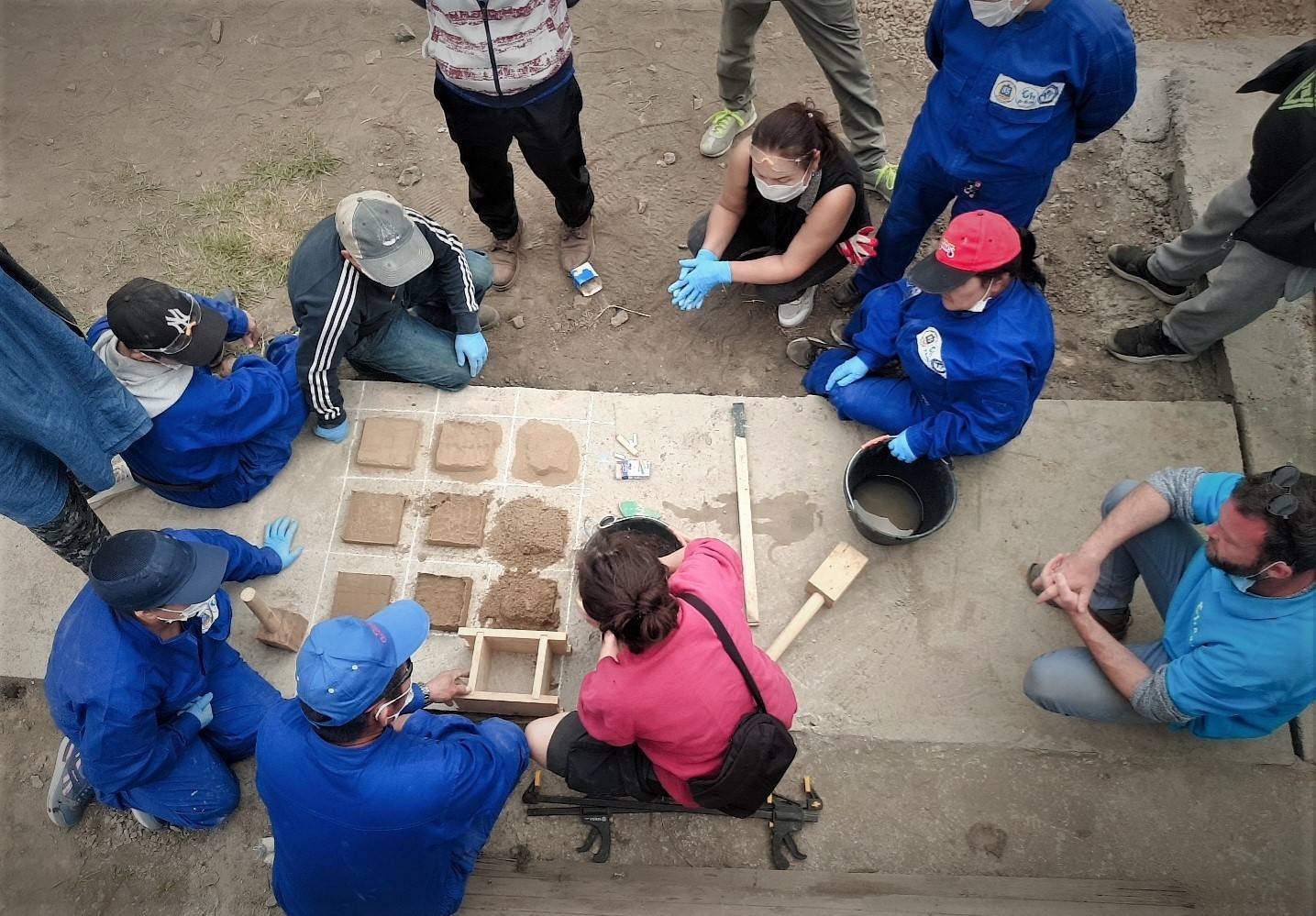 Bringing Back Ancient Techniques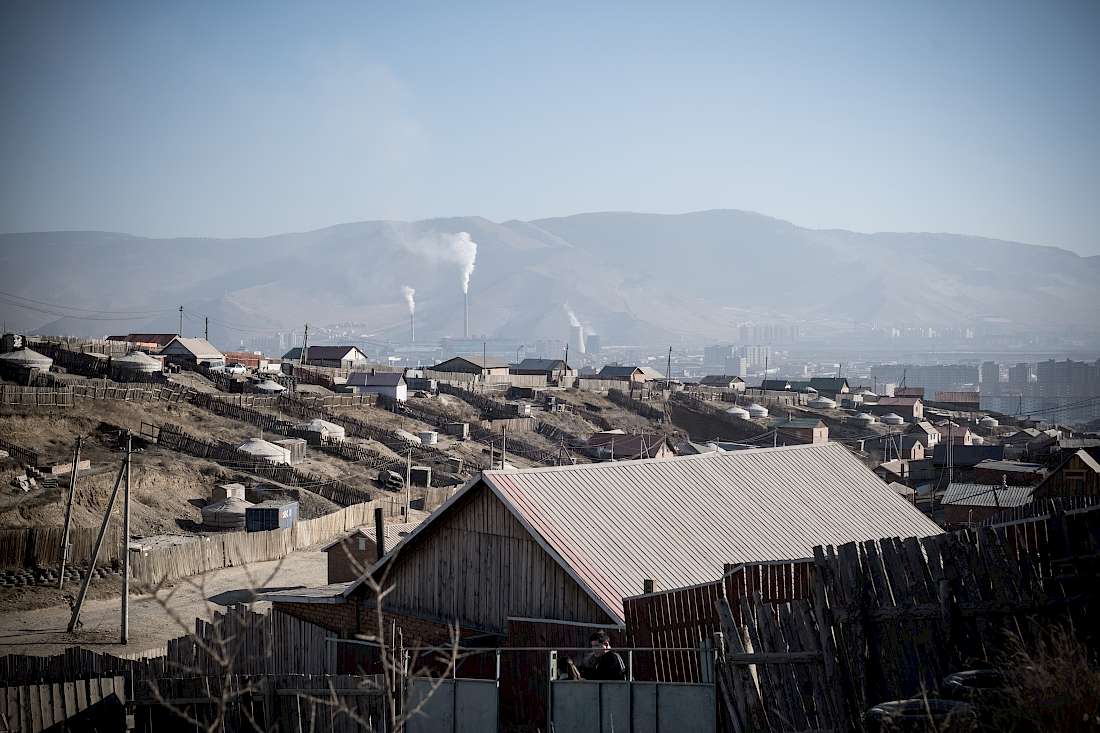 Mongolia's ger district is the main residential area in Ulaanbaatar, hosting 60% of the country's capital city population. The detached houses or gers/ yurts located in this district are usually surrounded by almost two-meters high wooden fences, and are mainly constructed by non-professional builders or house owners themselves.
Empowering community members to rediscover their ancient knowledge and skills on sustainable housing and construction techniques, using locally available materials from their immediate surroundings, not only gives the people involved greater independence but also strengthens their local economy. As environmental pressures continue to increase and concerns about resource scarcity continue to grow, a number of architects and builders are returning to one of the world's oldest construction methods: earth building.
Supported by the SWITCH-Asia Switch Off Air Pollution project, PADEM and its partner local organization Healthy Life Organization (HLO) Mongolia organised and delivered in June 2020, a two-weeks workshop on "Reviving Earth Construction Techniques in Mongolia", facilitated by specialised architect Chinbadam D. 
HLO Mongolia, the Mongolian Women's Fund, the Parents-Teachers Association Mongolia and the Mongolian National Federation of the Blind, selected 30 participants from groups in the ger districts of Ulaanbaatar. Two craftsmen of the Switch Off Air Pollution project also attended the workshop.
Construction with earth materials is one of the oldest traditional technologies, widely employed in the past thousands of years by world civilizations. Compressed earth bricks and rammed earth, for example, have been used in ancient times as construction material in Mongolia's Buddhist monasteries, as well as in Mongol artistic heritage. As a result of their inherent sustainability, these earth construction techniques are experiencing a revival in Ulaanbaatar.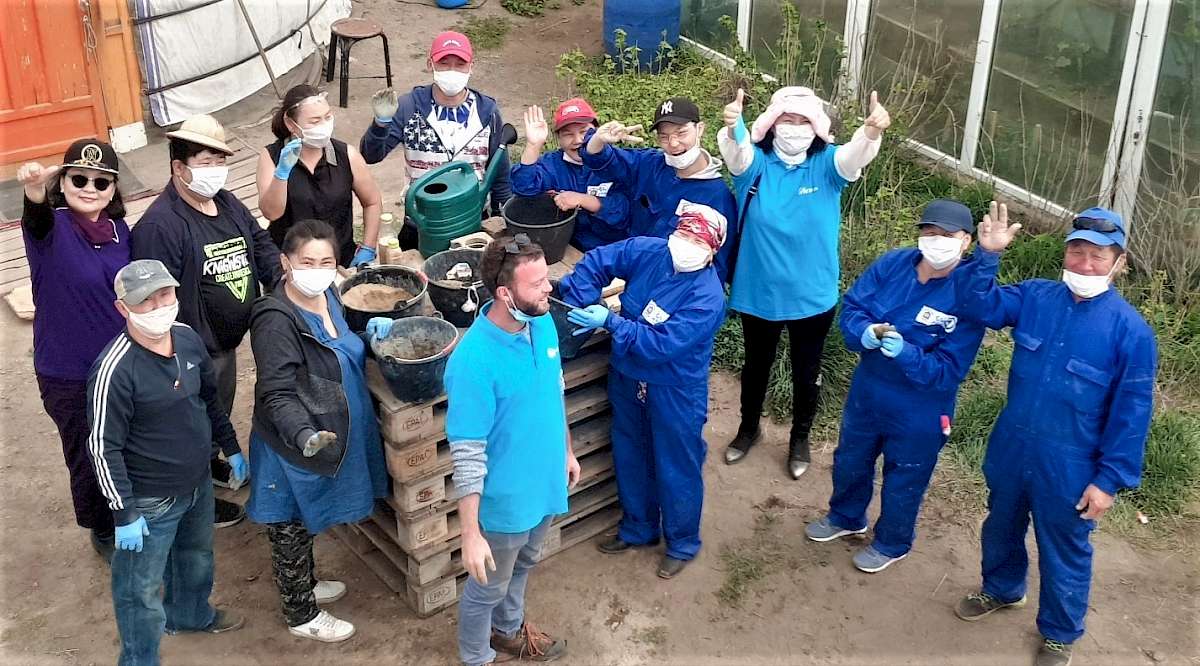 Workshop participants were enthusiastic about learning ancient earth building techniques and expressed the need for promoting these on a larger scale, educating young generations to think about sustainable housing and its long-term benefits for communities and the environment. Several trainees also expressed their willingness to apply acquired skills in compressed earth brick production for income generation. This is the case of Sukh-Ochir Sodnompuntsag, an active participant during the training who dreams to open a small-sized enterprise centered on earth construction techniques. 
"Mongolian monastery constructions have endured for centuries in the harsh climate and they are only one of the rare examples of ancient knowledge techniques of sedentary Mongolian construction. Traditional construction techniques updated with current modern knowledge have proven to be the best adaptation from an environmental and social point of view in the projects implemented by Geres in Morocco and Tajikistan. Hence, we wanted to test those technologies in Mongolia too," explained Beatriz Maroto Izquierdo, Geres Mongolia Country Director. 
Today, EARTH, the world's most primitive building material, is increasingly being used to create some of our most advanced homes. This initiative in Mongolia reminds us that cheap, easy to make, durable materials and solutions have a long history in humanity's existence. We have an opportunity to bring the most ancient building techniques back into our lives, blend them with modern engineering methods to develop the sustainable housing solutions we need in our present and in our future. 
Original article featured in Montsame Mongolian News Agency 
Related article EU and French Embassy delegation visits earth building field (Montsame Mongolian News Agency)
For more information on this initiative contact:
Odonchimeg.I,
Geres Mongolia Communications Officer
 T: +976-95007392 
Email: [email protected]