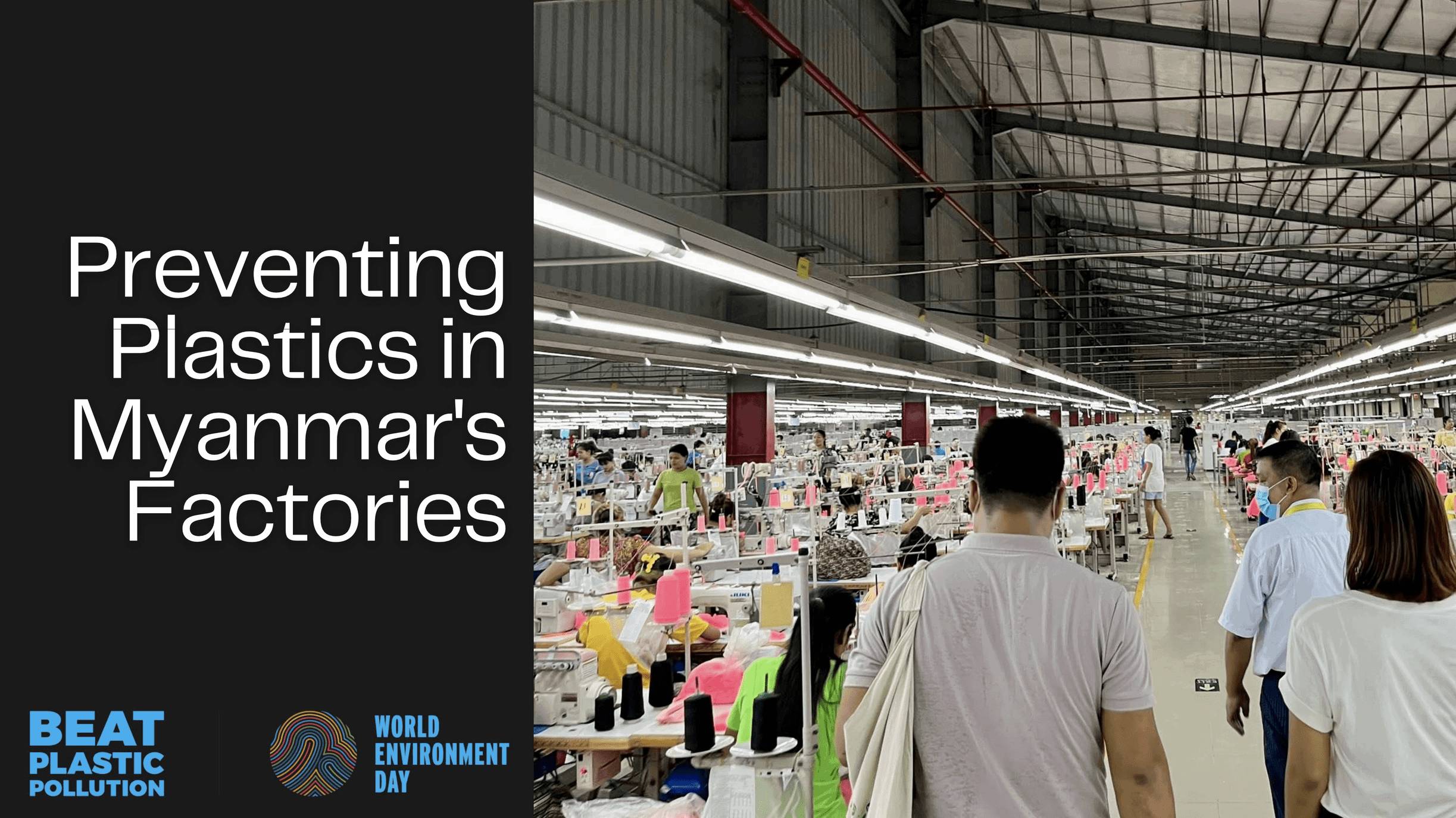 Pioneering Sustainable Waste Management
The Prevent Plastics project, funded by the EU SWITCH-Asia Programme, launched the Waste Reduction Programme to tackle the issue of plastic waste in factories and promote sustainable waste management practices. Starting with a comprehensive waste audit and assessment conducted by a team of international experts, the programme targeted a number of factories in Myanmar. The pilot phase began in December 2021, with experts conducting waste audits and generating detailed reports for each factory. The approach focused on implementing resource-efficient cleaner production techniques, emphasising low-cost options and reducing resource usage at the source. These reports provided valuable recommendations and strategies for waste reduction and recycling. Following the success of the pilot, the programme expanded with ten consultants to reach more factories.
As of May 2023, a total of 71 factories have participated in the programme, benefiting from assessment reports that offer valuable insights into their waste management practices and suggestions for improvement. Among them, eight factories stood out for their outstanding commitment to environmental stewardship and sustainability, earning them implementation certificates as recognition of their dedication.
The assessment reports highlighted the importance of transitioning to sustainable and minimal plastic usage in packaging methods. For example, one factory had concerns about oil leakage from their food and beverage products during transportation and shelving, leading them to use excessive layers of plastic, resulting in increased plastic waste. The report recommended improvements in the sealing process as a technical solution, which helped the factory reduce plastic usage costs and minimise plastic waste.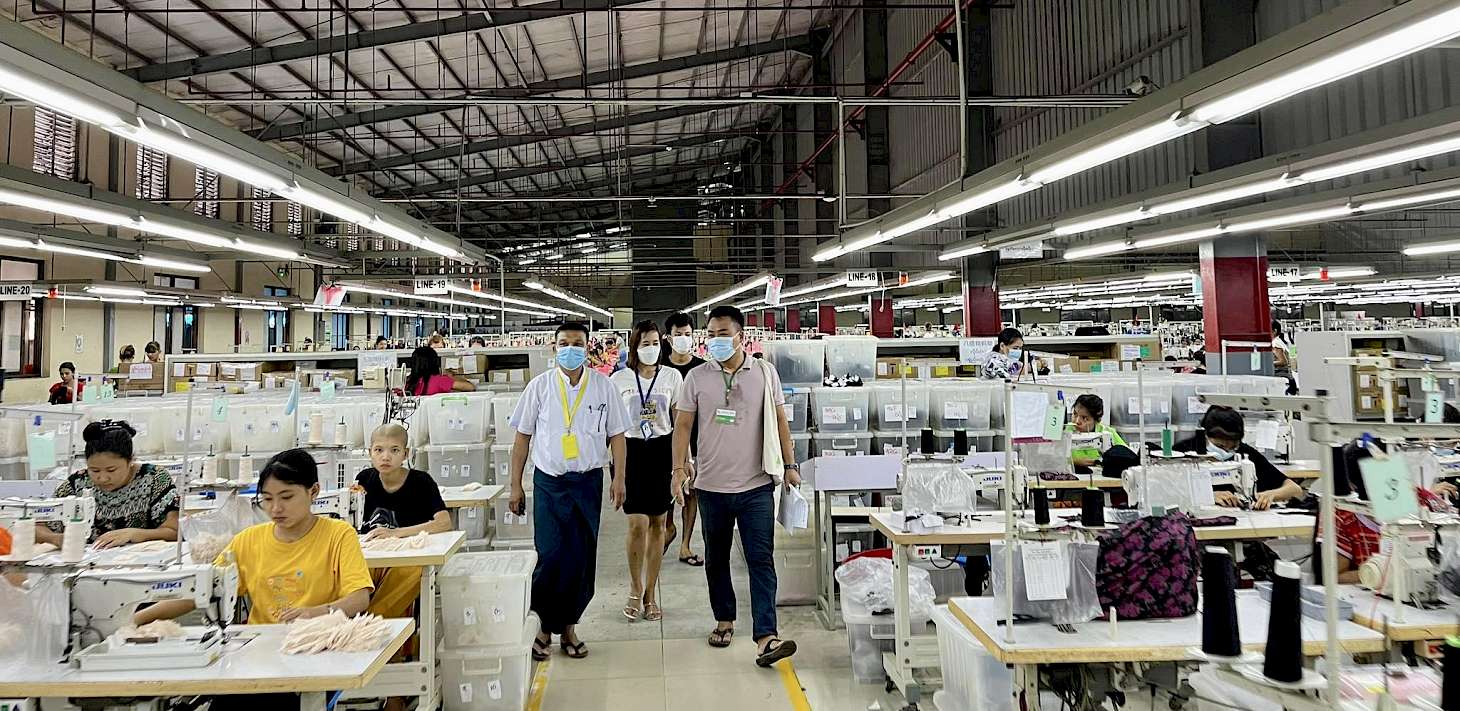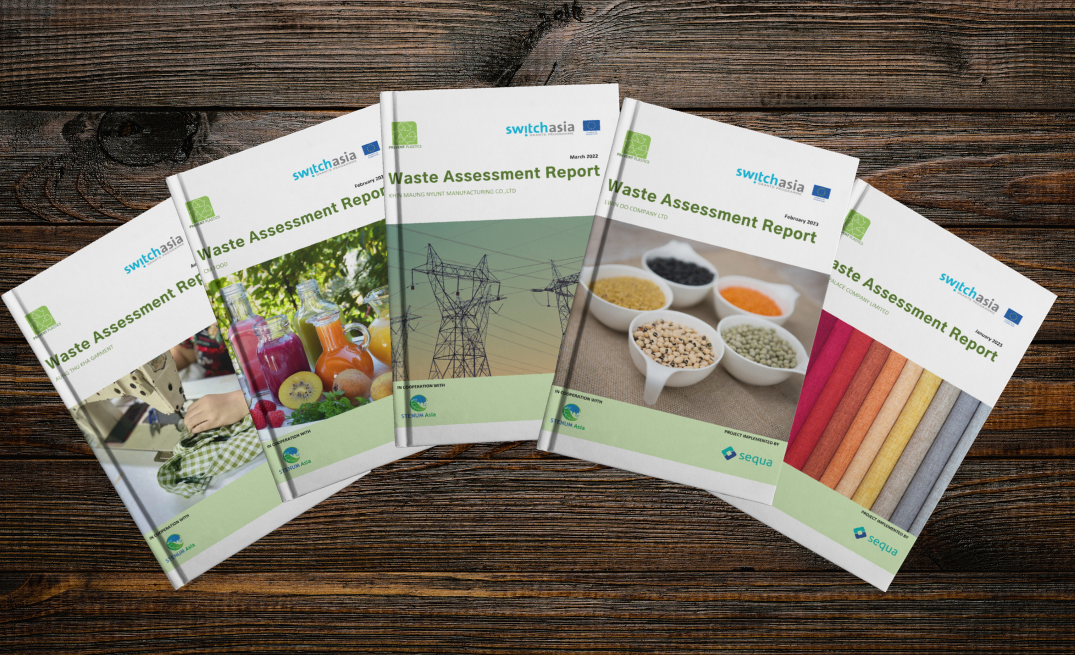 Similarly, a traditional medicine company used an additional layer of plastic to hold a folded paper containing prescription information, alongside their regular branding. The waste assessment report suggested a visual design change for the label, eliminating the need for the extra plastic layer. This successful implementation led to reduced plastic and labour costs associated with plastic sealing.
To ensure the success of the Waste Reduction Programme, Prevent Plastics collaborated with their partner organisation, STENUM Asia. Leveraging their expertise in industrial-level waste management and experience with the Resource Efficient Cleaner Production (RECP) approach, STENUM Asia provided comprehensive Waste Assessment Training to the consultants involved in the programme. These trained consultants are now equipped to guide factories and small and medium-sized enterprises (SMEs) in adopting Sustainable Consumption and Production (SCP) practices.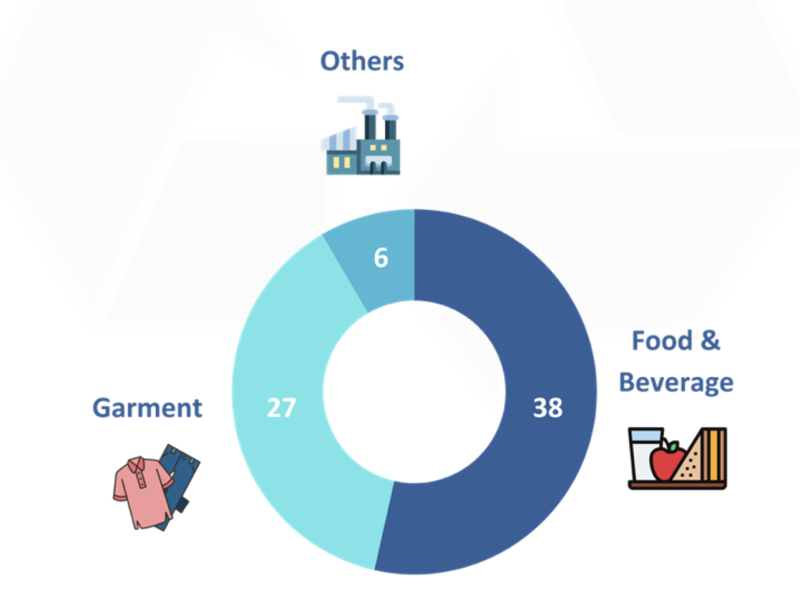 The Waste Reduction Programme has made significant strides in promoting waste reduction and sustainable practices in factories. By offering customised waste assessment reports and practical recommendations, it has empowered factories to take proactive steps towards minimising and recycling plastic waste, improving resource efficiency, and embracing sustainable alternatives.
Based on the project's baseline data, the programme primarily focused on the Food & Beverage and Garment industries, which are major contributors to landfill waste. This image illustrates the successful implementation of assessments and the delivery of Green Certificates in the Food and Beverage, Garment, and other sectors, highlighting improvement opportunities for company owners and top management staff. Eight factories received the prestigious Gold Certificate for effectively implementing the programme's recommendations. Additionally, the factories have been introduced to the Waste Exchange Platform, where they can sell or exchange their waste with local recyclers or buyers. This not only reduces tipping fees but also generates income and minimises waste composition in Myanmar's landfills.
Moving forward, the programme aims to develop case studies showcasing best practices and solutions from participating SMEs. These efforts will promote more sustainable consumption and production patterns and facilitate the transition to a circular economy in Myanmar.
Switched Behaviour