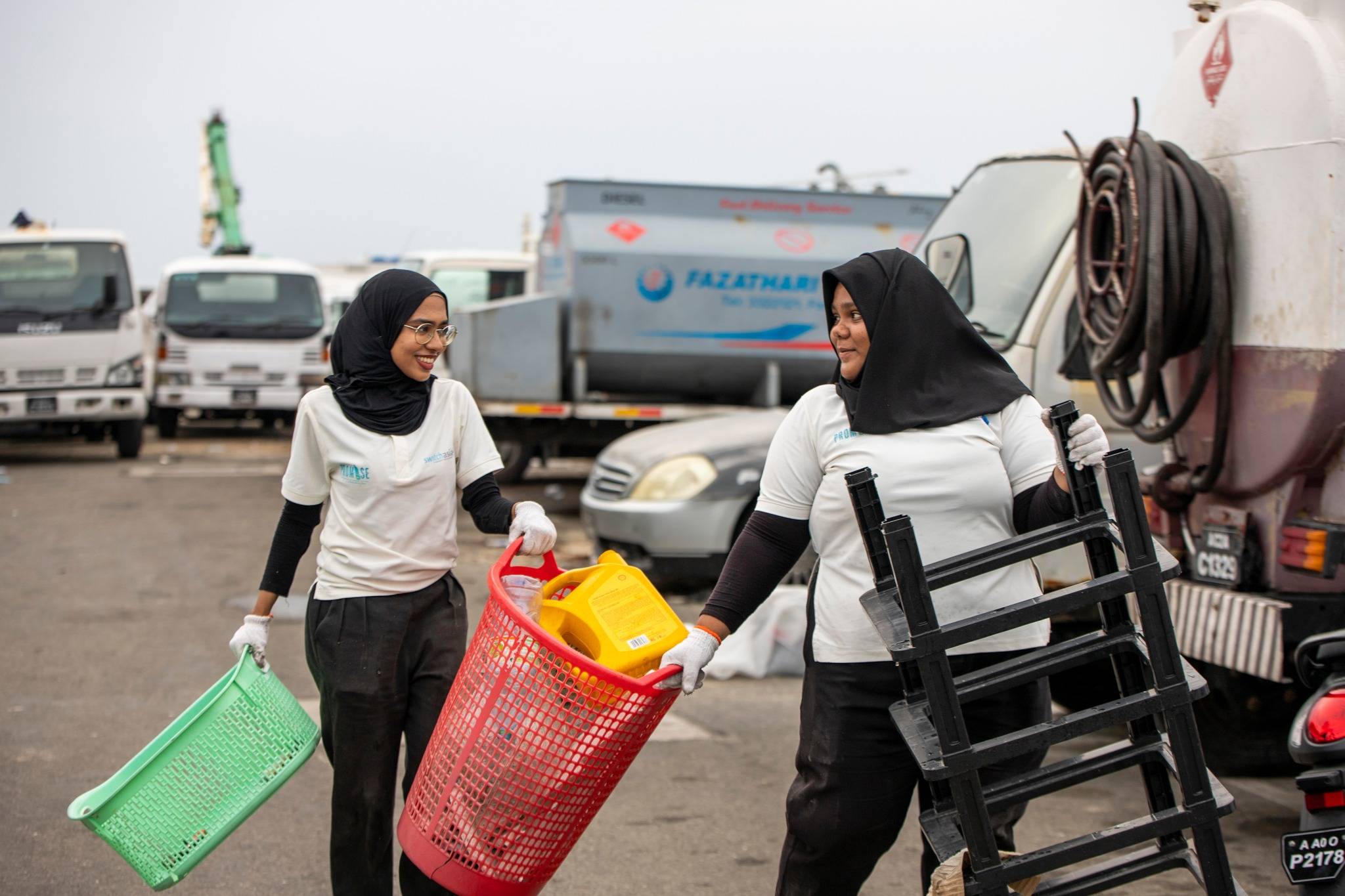 Country: India, Maldives, Sri Lanka
Addressing Waste Management Challenges
The Lakshadweep Zero Waste Alliance (LOWA) recently obtained registration as a non-governmental organization (NGO) under ACT 3/2022 at the Ministry of Youth, Sports, and Community Empowerment in the Maldives. The first of its kind in the region, this alliance is set to play an important role in advancing sustainable consumption and production practices locally and beyond.
LOWA's establishment is a notable outcome of the EU-funded SWITCH-Asia Prevention of Marine Litter in the Lakshadweep Sea (PROMISE) project, which advocates for sustainable consumption and production practices in small and medium enterprises (SMEs). The project targets tourism clusters along the Lakshadweep shorelines in the Maldives, Sri Lanka, and India, aiming to prevent waste leakage from land-based sources into the Lakshadweep Sea. Implemented by the Maldives National University (MNU), in collaboration with Parley for the Oceans, the National Cleaner Production Centre, the Energy and Resources Institute, STENUM Asia, and adelphi research.
LOWA's conceptualization and initiation were integral to the project's activities, ensuring the continuity of PROMISE's efforts post project's completion. Earlier this year (9-10 May 2023), a workshop was conducted with the presentation of the "Coordinating Body on the Seas of East Asia (COBSEA)" and "PREVENT Waste Alliance" as case studies. Participants from the Maldives, Sri Lanka, and India, representing NGOs, government agencies, academics, and waste management-related enterprises, discussed the Alliance's governing structure, membership categories, benefits, functions, activities, funding, and finances. Workshop outcomes notably influenced the institutionalization and operational plans of LOWA. Delegates reached a consensus that:
The Alliance should operate openly and transparently with accountability.

The regional nature should be considered, taking into account the participation and realities of the three countries.

All types of waste, not just plastic, should be considered, and priority sectors identified.

Caution should be exercised to prevent the Alliance from being used for greenwashing.

Members can be of different categories, with membership fees charged to specific categories, offering benefits such as networking, collaboration, knowledge exchange, capacity building, and innovation.

Funding for the Alliance can come from revenue-generating activities and national and international donor agencies for specific projects.
According to Article 9 of LOWA's governance rules, the advisory board will consist of nine members, with five permanent members representing the PROMISE project consortium partners in Sri Lanka, India, and the Maldives. The remaining members can be nominated from organizations within the region or other locations.
LOWA's establishment is a significant stride toward promoting Sustainable Consumption and Production (SCP) practices and addressing waste management challenges in the region. By bringing together stakeholders from diverse organizations and countries, LOWA aims to foster collaboration, knowledge sharing, and innovative solutions to achieve a zero-waste future.

Contact
For more information about LOWA and its initiatives, please visit https://projectpromise.eu/ or contact [email protected]