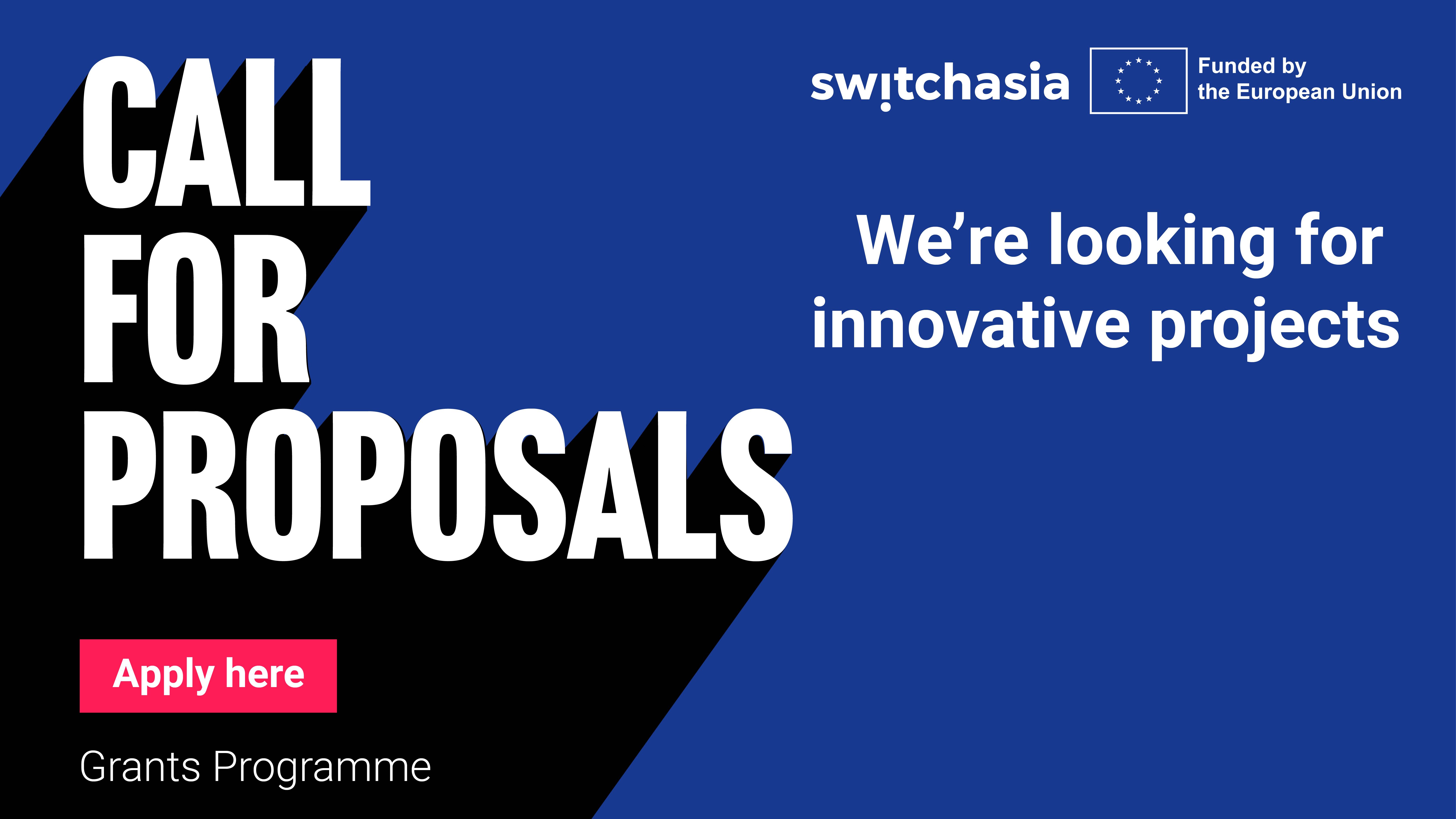 SWITCH-Asia Call for Proposals
Asia has experienced fast economic growth in the last years. This has been driven by increasing domestic consumption and global and intraregional trade. However, this growth remains largely founded on unsustainable consumption and production patterns that exacerbate inequality and causes triple planetary crises of climate change, biodiversity loss and increasing pollution. 
The Pacific region is also facing a multifaceted crisis, with severe weather patterns and the ongoing coronavirus pandemic exerting significant pressure. Although rapid economic growth has not been a hallmark of the Pacific, these challenges have accentuated existing vulnerabilities. Destructive weather events and pandemic-related disruptions have inflicted harm on both infrastructure and livelihoods of the Pacific region, re-emphasising the necessity for cooperation towards climate resilience, and the adoption of Sustainable Consumption and Production (SCP) as a means to achieve more with less and address these pressing issues efficiently.
The coronavirus pandemic and the recent wars and military conflicts caused unprecedent socio-economic impacts testing the resilience of societies and economies and disrupting Global Value Chains (GVC). In addition, natural catastrophes such as floods and droughts heavily affected the development of many countries and accelerated the need to urgently address the causes and effects of climate change and resources and ecosystem loss and consider models of economic growth decoupled from environmental degradation.
To improve long-term public and planetary health, governments, businesses and other stakeholders, need to invest in a fair transition greening industrial practices and changing consumption behaviours.
Our Programme is making a difference!
Since 2007, the EU funded SWITCH-Asia Programme has aimed at supporting the transition of energy-intense and high polluting industries in the Asia-Pacific region such as plastics and waste, textiles and leather, agri-food and beverage (most of which are women-oriented sectors). Over the last 15 years, the Programme has invested ca. EUR 300M in the region funding ca. 130 projects. It has supported over 500 organisations and provided technical assistance to more than 20 countries across Asia in adopting national plans on circular economy and sustainable production, green building codes and frameworks for alternative non-plastics packaging.
During the Phase III, launched in 2023, the SWITCH-Asia programme will be structured around two components: (i) the Policy Support Component providing direct support to national Governments and regional organisations, complementing bilateral actions and strengthening policy dialogues with policy-makers regionally; and (ii) the Grants Scheme component aiming at supporting the green transition of export-led value-chains across the region ensuring that financial instruments available in the market may respond to the real needs of MSMEs and that consumers are capacitated in their choices and protected from greenwashing. 
A new call for proposals has just been launched to seek for new innovative projects under SWITCH-Asia Grant Scheme
The global objective of this call for proposals is: to support the transition of the region to a low-carbon, resource efficient and circular economy, whilst promoting more sustainable value chains and products between the region and Europe, contributing to the recovery of local economies.
The specific objective(s) of this call for proposals are:
Support the green transition of key economic value-chains either within the eligible region or to the EU to reduce their carbon and environmental footprints.

Ensure that available or new green and climate finance instruments will respond to the needs of MSMEs in the region.

Support local consumers in acting more responsibly in choosing low-carbon and environmentally and socially sustainable products and services.
In line with the new priorities of the European Green Deal, proposals are expected to focus on one of the two priorities: 
Priority 1: Support MSMEs in reducing their greenhouse gas emissions and the environmental impact of their industrial production, improving resource mobilisation and efficiency and adopting circular economy practices
Priority 2: Engaging with consumers on low-carbon practices and sustainable consumption and production practices
Projects are expected to be implemented by partnership/consortium bringing together expertise from both Europe and Asia-Pacific.
Finally, this call for proposal will encourage applicants to associate Financial institutions to their applications and potentially link them with the European Fund for Sustainable Development Plus (EFSD+), as well as other financial schemes, aiming ideally to the future creation of a pipeline of bankable projects for financial institutions.
During the implementation, consortia will work closely with the EU Delegations in the region and the policy support component of the Programme to achieve their policy objectives. 
Interested in Applying?
Visit the official EU Website: https://ec.europa.eu/info/funding-tenders/opportunities/portal/screen/opportunities/prospect-details/179588PROSPECTSEN?keywords=switch%20asia (reference code: 179588)
Orientation for New Grants Applicants -  Play the Video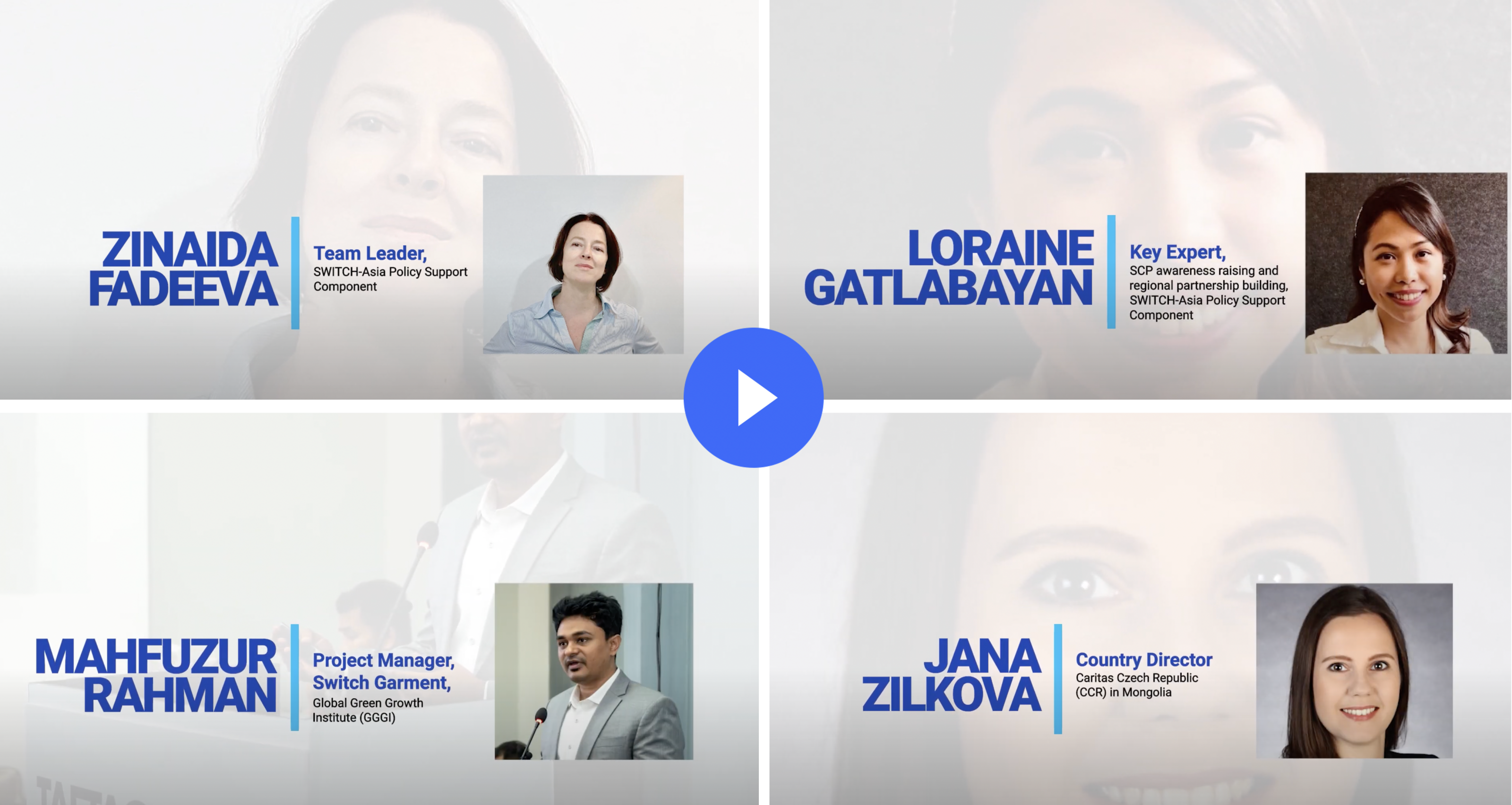 All questions related to registration in PADOR or the online submission via PROSPECT should be addressed to the IT helpdesk at [email protected]