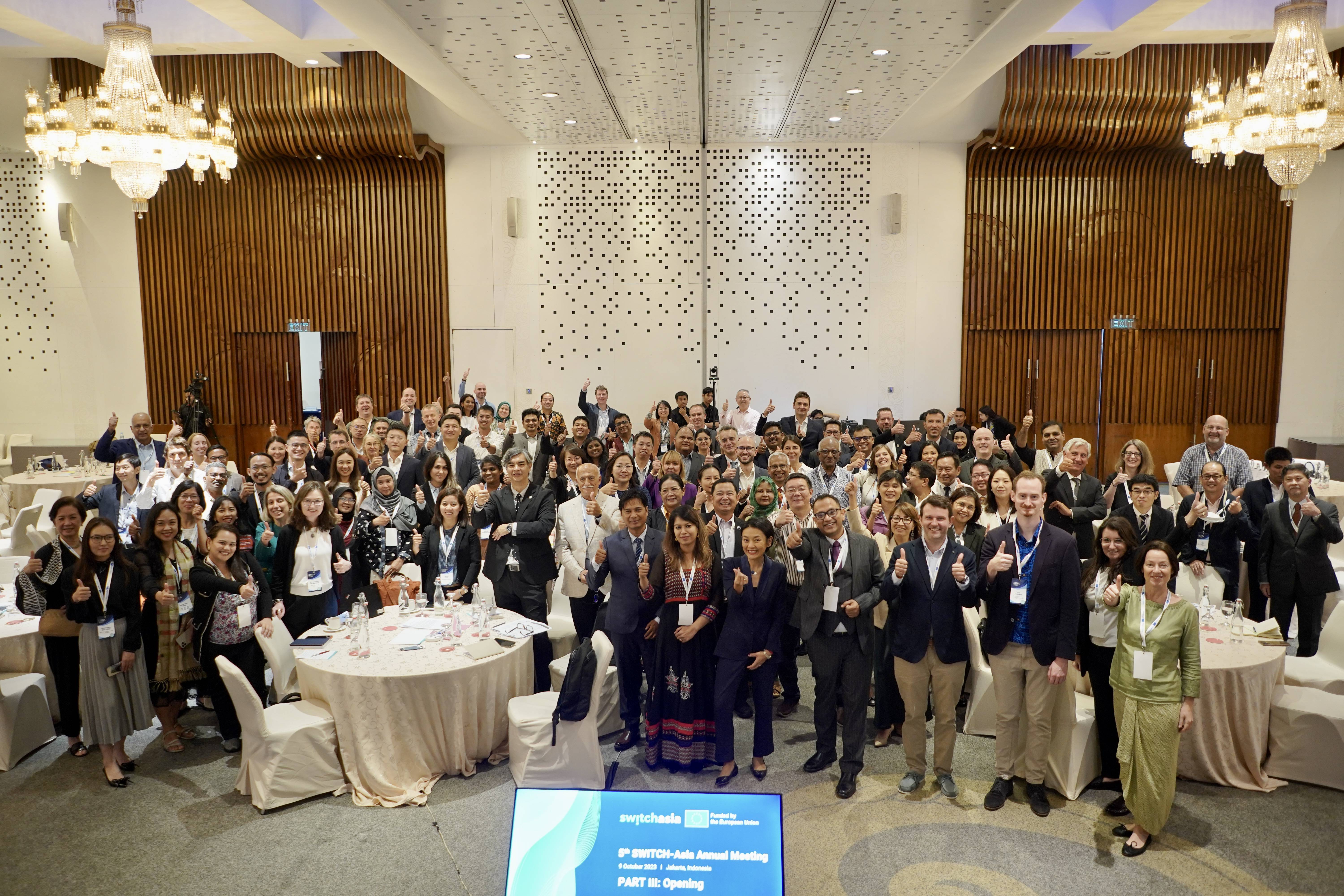 SWITCH-Asia 5th Annual Event
Jakarta, October 11, 2023 – With a 15-year track record of fostering sustainable consumption and production (SCP) in Asia through its SWITCH-Asia programme, the EU aims to drive the transition towards an inclusive green and circular economy, promoting more sustainable consumption and production patterns.
The SWITCH-Asia Programme's Steering Committee Meeting and 5th Annual Conference, organised by the Policy Support Component, took place on October 9th and 10th, 2023, at Le Méridien Hotel in Jakarta, Indonesia. The event convened 140 representatives, both offline and online, from ongoing grant-funded projects in Asia, Central Asia, Mongolia and China, government officials from the 42 eligible countries, and select regional organisations, partners, and experts specialising in SCP across sectors.
The gravity of the unfolding climate, nature and pollution crises calls for greater ambition and strategic actions on Sustainable Consumption and Production (SCP) and a circular economy transition. That is only possible with businesses, governments and other organisations accepting responsibilities and unleashing transformative innovations, said Zinaida Fadeeva, Team Leader, SWITCH-Asia Policy Support Component.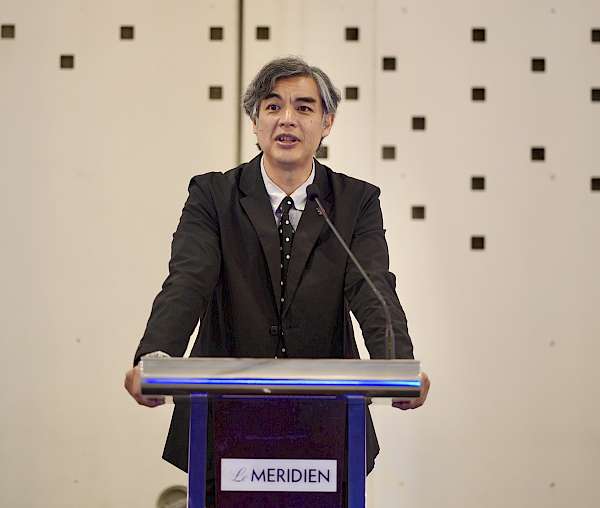 In his welcoming address, H.E. Sujiro SEAM, European Union Ambassador to ASEAN, emphasised the transition of our economies is a challenge that requires a joint response. Through the SWITCH-Asia programme, the EU calls for a larger cooperation of all countries in the region. He also highlighted the extension of the programme to the Middle-East and the Pacific, strengthening the EU commitment to promote the green and digital transition, develop strategic partnerships and leverage private sector investments as part of the Global Gateway.
Distinctive sessions during the event included the SWITCH-Asia Grant Projects Meeting, which delved into understanding the impactful outcomes of grant projects. Discussions centered on catalyzing and supporting a genuine circular economy transition, identifying drivers of success, and strategies for replication.
SWITCH-Asia Experts introduced technical advisories through in-depth sessions covering plastics, SCP investments, market transformation, green public procurement, circular economy knowledge hubs, stakeholder platforms, and SCP-linked Nationally Determined Contributions (NDC). Insights and ideas were exchanged on advancing the implementation of SCP and circular economy policies and strategies in practical contexts.
On October 10th, delegates from Central Asia, South Asia, Southeast Asia, Mongolia, China, and the Pacific collectively explored regional SCP and circular economy trends and priorities. They identified opportunities and strategies for joint initiatives under the Policy Support Component framework, focusing on circular economy transformation in building and construction, resource use, climate change, and agri-food systems.
Building on the success of its 140 projects, with 33 currently in implementation, SWITCH-Asia plans to continue funding consortia comprising EU-Asian organisations. The programme aims to amplify its impact by fostering the replication and scaling-up of project results, alongside facilitating access to finance and public-private investments for green products, services, and technologies in the region.
Live Stream of Day 1 Opening Session
Live Stream of Day 2 Regional Priorities
Live Stream of Day 2 Thematic Priorities
Learn more about this event here