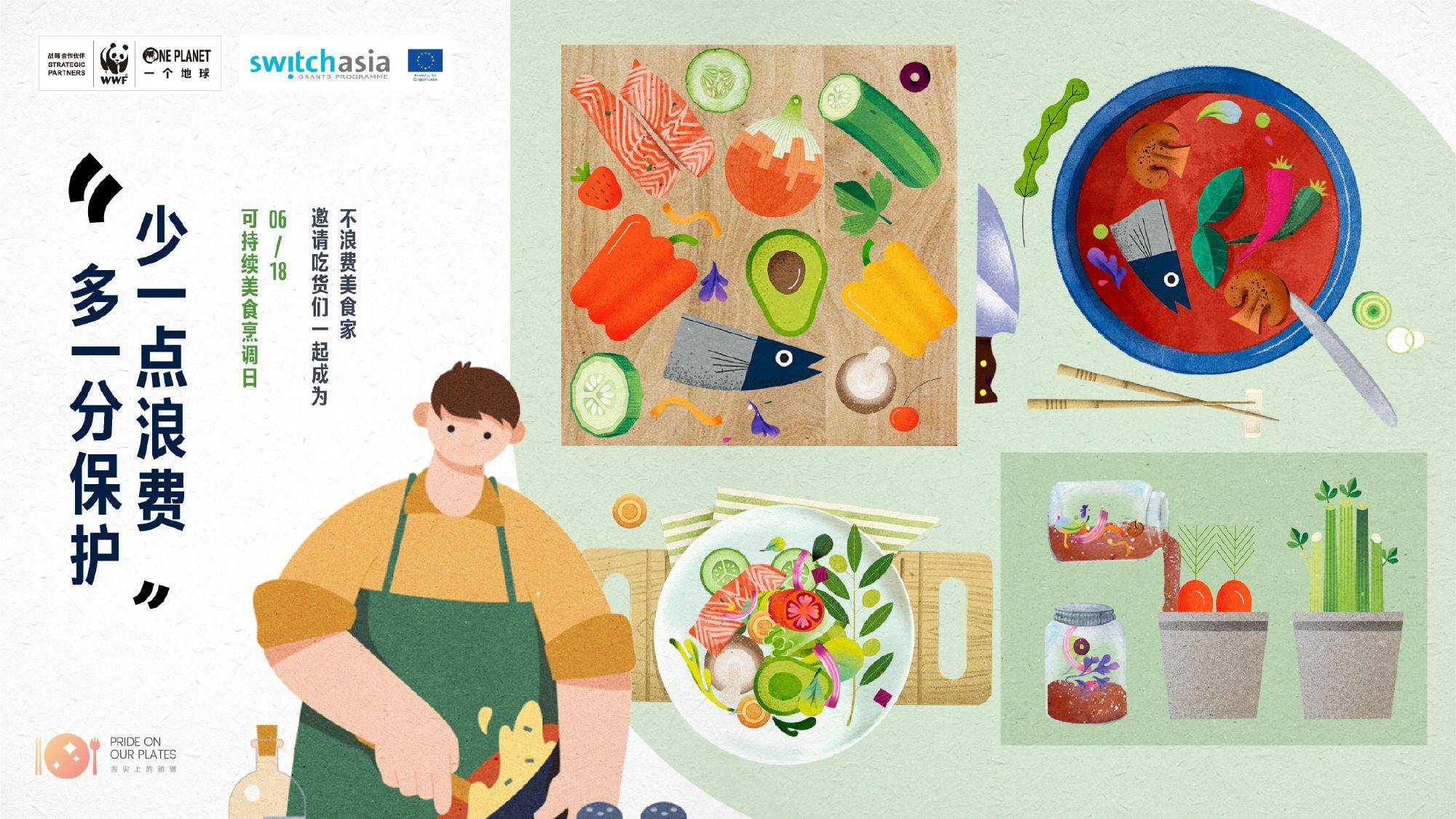 EU SWITCH-Asia Pride on Our Plates
The EU SWITCH-Asia Pride on Our Plates project, led by Shenzhen One Planet Foundation (OPF), World Wide Fund for Nature (WWF) Beijing Office, Rare Europe, and Rare China Center for Behavior as the project's strategic partners, has been carried out successfully for two years and a half since its launch with support from project partners and stakeholders. The project has directly engaged 227 staff from MSMEs through informative workshops and influenced more than 50 million people through public awareness campaigns.
Maintaining a sustainable food supply has become an ambition for countries around the globe. The outbreak of COVID-19 in 2020 acted as another catalyst to bring more attention to food-related issues such as food waste reduction. As a country of 1.4 billion people, the Chinese government swiftly reacted to this matter through passing legislation in 2021, carrying out the nation's first Anti-Food Waste Law that addresses the private sector, including the food service and hospitality sectors, critical industries where systematic measures are needed to tackle food waste issues.
As one of the pioneer projects on food waste reduction in China, EU SWITCH-Asia "Pride on our Plates" announced its launch on September 17, 2020, through a launching event in which representatives from government, associations, academia, and NGOs discussed effective ways to reduce food waste through design tools, cutting-edge concepts and good practices, and how to replicate and promote solutions.
After the project's launch, WWF Beijing office seized the opportunity to influence policy makers by submitting a position on the "Anti-Food Waste Law" at its draft stage. To further engage the catering industry, the project co-developed and released the "Evaluation Specification for Green Catering" with the China Hospitality Association in August 2022. The specification stipulates evaluation principles, strict rating methods, procedures, and management principles for green catering. A significant part of it aims to guide catering enterprises to reduce food waste by putting forward requirements such as actively providing post-meal packaging services and directing customers to consume reasonably and order meals rationally.
During a high-level forum at the Beijing Phoenix Center as part of the 2022 Earth Hour event, representatives and experts from the EU Delegation to China, FAO, UNEP, China Hospitality Association, Alibaba Local Services, and other organizations shared their views and experiences on reducing food waste. The forum was streamed live (replay) and attracted more than 350k live viewers. In the "Food Waste Reduction Casebook" that was released during this event, a survey co-conducted by OPF, WWF, and Eleme, a food delivery platform, shows that companies should incorporate their saving practices into their operations and that the awareness and actions of food waste quantitative monitoring need to be improved; thus, publicity and training of food waste management tools need to be promoted. The project later released the "Food Waste Reduction Practical Guide", which provides catering enterprises with tutorials and references to further carry out on-site food waste reduction projects.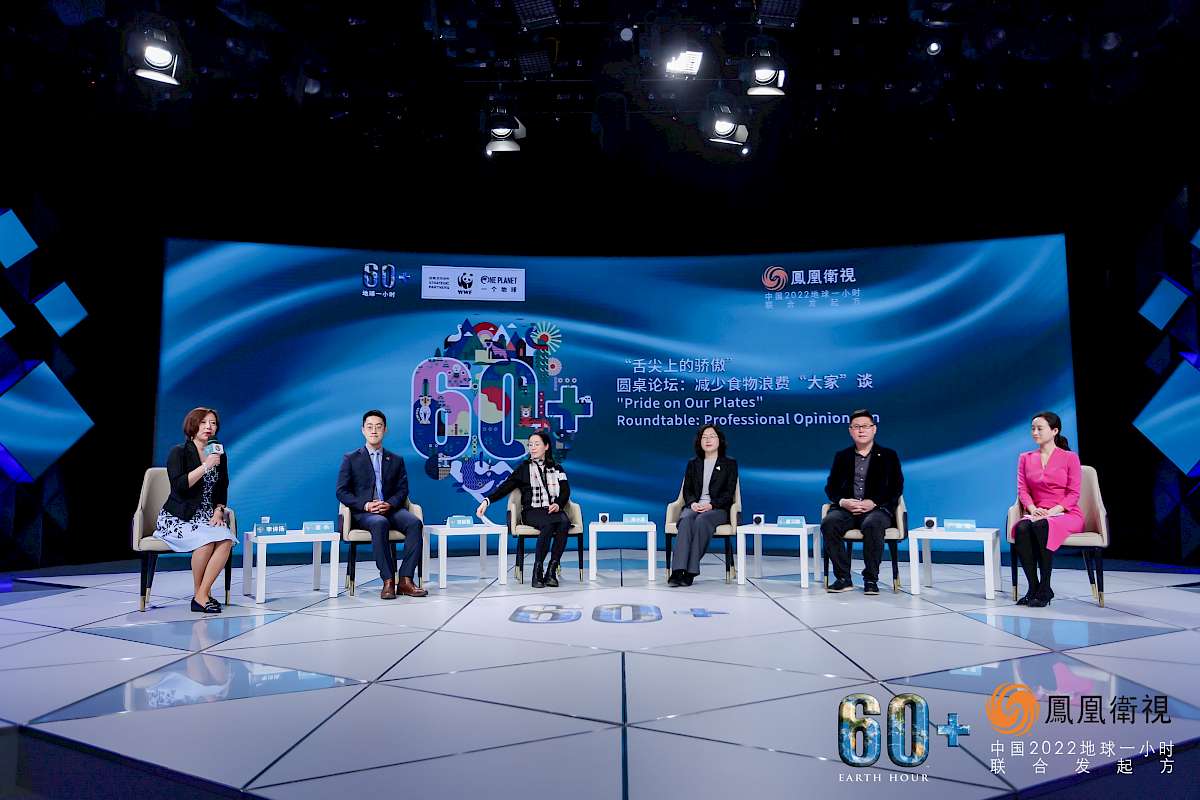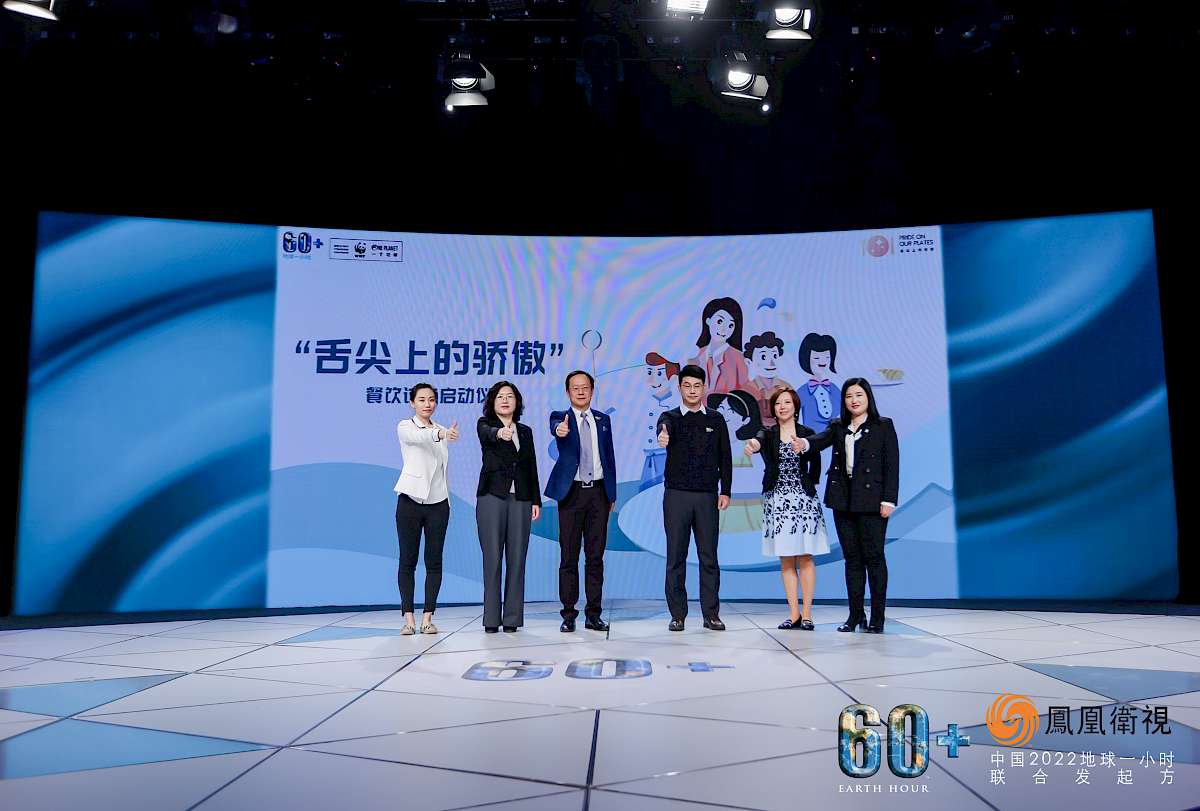 The forum also witnessed the launching of pilot projects in six cities, including Hangzhou, Beijing, Shanghai, Shenzhen, Kunming, and Sanya. Despite strict travel restrictions, five workshops have been implemented in Hangzhou and Kunming, covering 227 staff from catering enterprises, including CEOs, managers, chefs, and waiters/waitresses. These workshops enabled participants to visit local restaurants, work in groups to analyze and discuss the causes of food waste in the critical processes of the supply chain, such as menu design or inventory management, and develop practical solutions accordingly. The feedback survey shows that 92% of the attendees answered the food-waste-related question correctly compared to only 17% before the training. 82% of respondents found the behaviour tools helpful. Encouragingly, 58% of participants expressed their intention to participate further in pilot projects.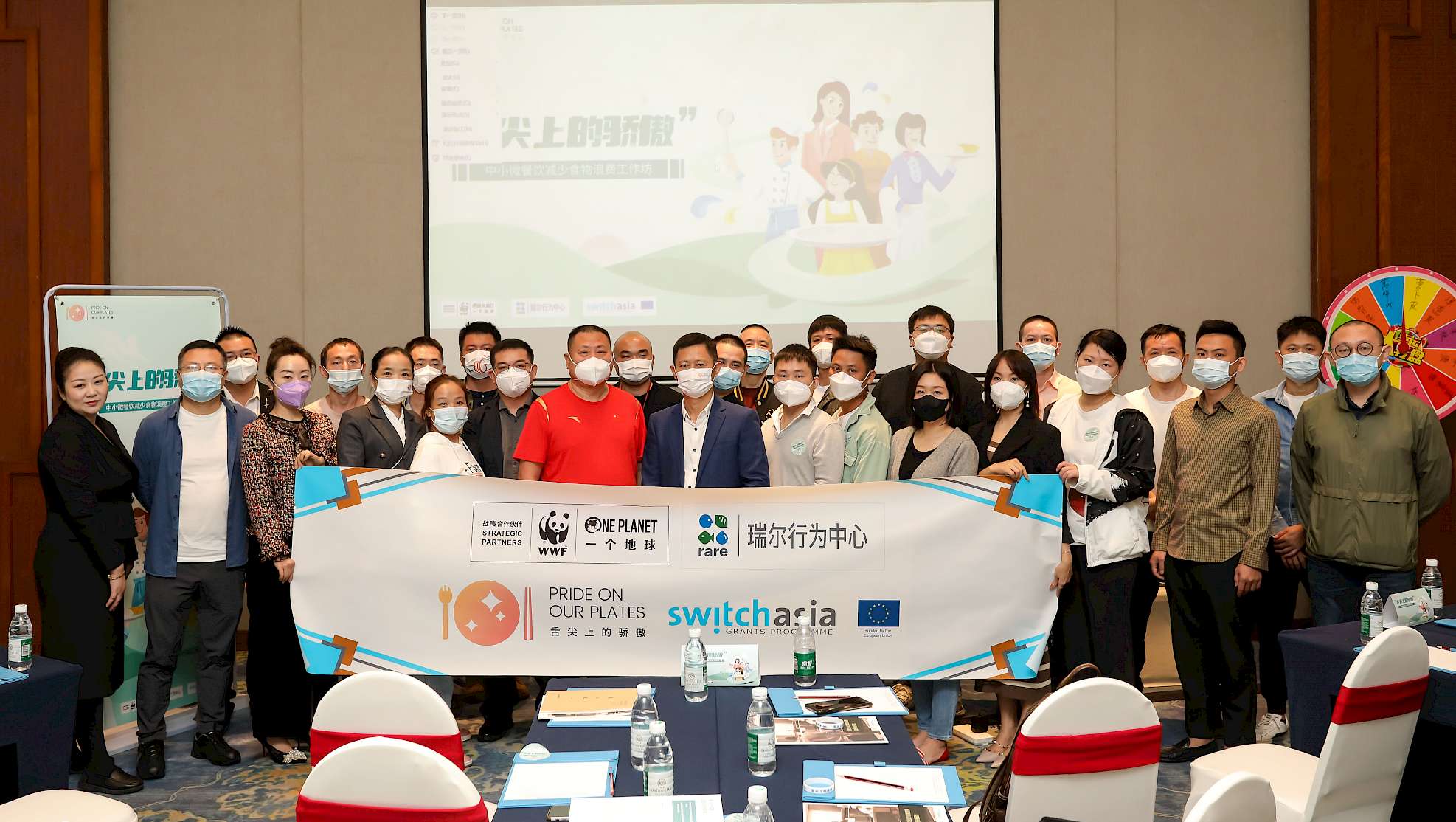 During a workshop in Hangzhou, Mr. Pierre-Yves Lucas, Team Leader of Cooperation Section of the EU Delegation to China, along with other EU delegates, met with local government representatives, experts, and local partners and had in-depth discussions about COVID-19 impacts on local restaurants, as well as the effect of government policies and measures that aimed at promoting green consumption. The local representatives expressed their hope to open a new development path for local catering enterprises through the project and improve employee awareness and capacity in the industry.
To further increase awareness and commitment towards food waste reduction and best-related practices, the project has been introduced to key stakeholders at several high-level conferences and has attracted significant attention. In September 2021, WWF participated in the International Conference on Food Loss and Waste hosted by the Chinese government. During her keynote, representative of the only NGO working in China to be invited, project coordinator Xin Yui ntroduced Pride On Our Plates' effort to engage China's MSMEs to reduce food waste.
In June 2022, the project organized a China-Europe virtual international exchange event focused on reducing food waste in the hospitality industry. Experts and practitioners from international institutions, environmental protection agencies, government departments, universities, and corporates, gathered to share experiences. Feng Mei, Programme Manager of the Cooperation Section, EU Delegation to China, highlighted the focus on strengthening cooperation between Asia and Europe to promote sustainable production and consumption. The Chinese speakers introduced the current policy and research analysis of food waste reduction and called for converged efforts from all stakeholders. European speakers shared insights and learnings from projects or initiatives they had been delivering.
Utilizing the best behavioral insights and design thinking approaches, the project delivered two Behavior-Centered Design workshops, which focused on aligning project partners and stakeholders on the process of Behavior-Centered Design. In addition, a series of surveys and interviews were carried out with key stakeholders who play a part in the overall food waste generated by selected restaurants. One hundred thirty-six survey questionnaires were completed by kitchen staff working within the restaurants. Findings from the interviews and questionnaires were used to develop personas based on restaurant staff.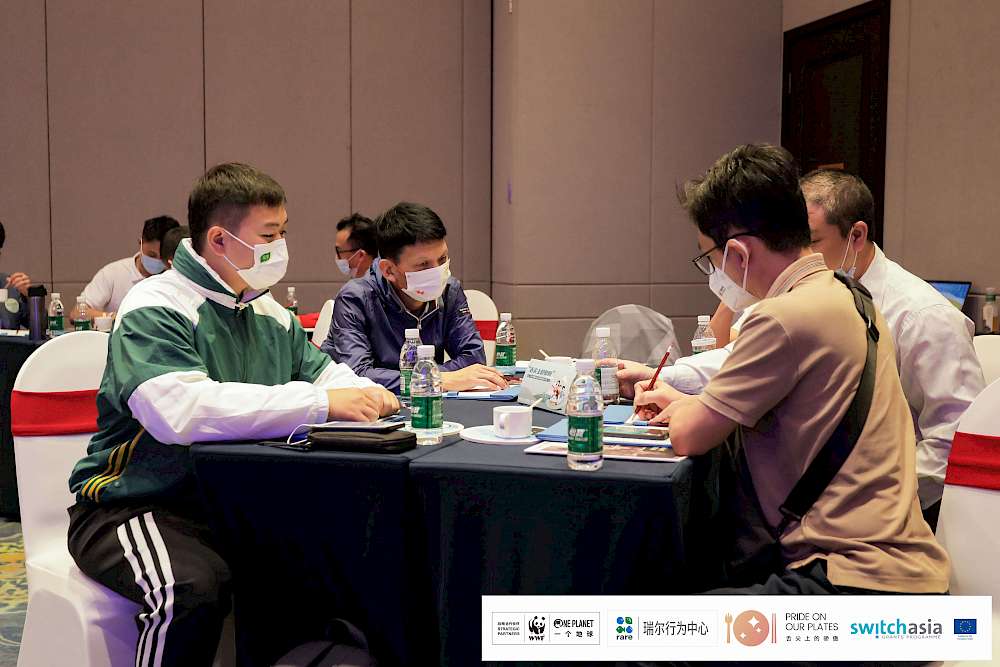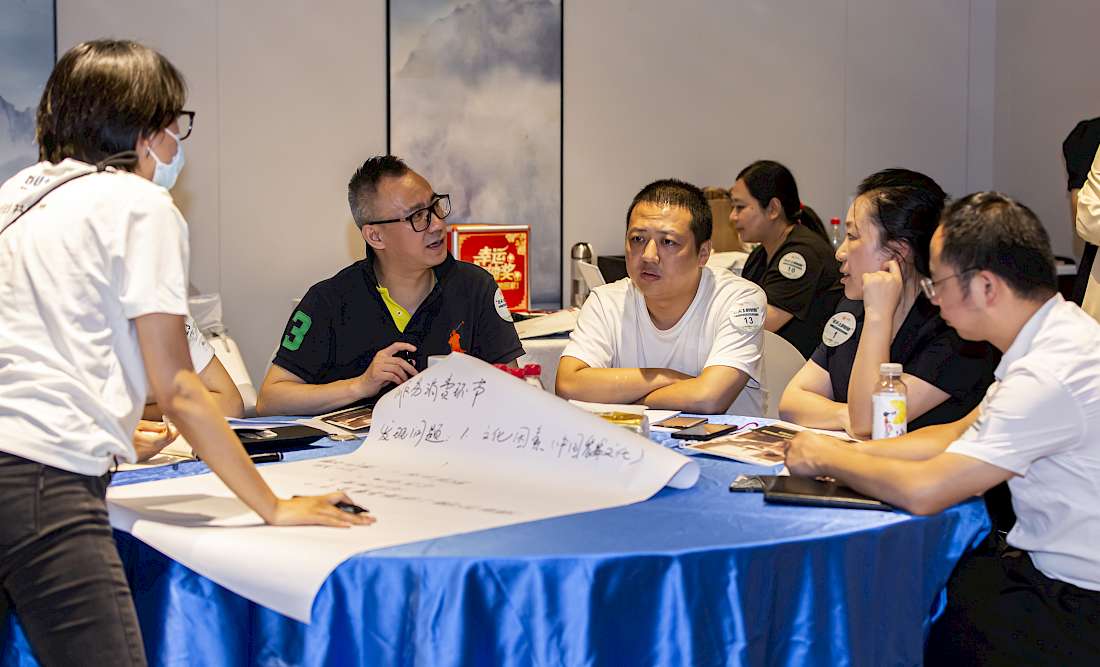 Solving a problem so complicated as food waste reduction can only be successful with the profound engagement of stakeholders. The project has continued to seek cooperation with multiple stakeholders such as the China Hospitality Association, the Chinese Academy of Sciences, among others. For instance, in collaboration with the China Hospitality Association, the project launched a short video contest of "Zero Food Waste Cooking" in 2022. The competition encourages chefs all over the country to create their own unique "zero-waste menu" by making good use of food ingredients and filming short videos to share their menu. Professional judges then select the TOP 15 excellent works for the finals from three categories: Chinese cooking hot dishes, Chinese cooking cold dishes, and fermented food. The contest has attracted over 150 entries, and a final contest will be held in 2023. 
As part of its public awareness activities, Pride On Our Plates has also successfully launched a series of public communication campaigns. The project's content has reached approximately 56 million user views on the Chinese social media platform. Digital assets, such as WeChat(Weixin) emojis, videos and posters, have also been developed to more effectively communicate with target audiences. 
Mr. Ding Gan, Secretary General of Shenzhen One Planet Foundation, expressed expectations for the next two years' project activities: 
Looking forward, the project team will continue to carry out training workshops in pilot cities and promote other project activities, provide MSMEs with the latest management tools to reduce the loss and waste of food, and exert influence in the industry and government departments. More importantly, it will embrace more enterprises from catering, internet, tourism, hotels, and other sectors to join this sustainable action.
Photo credits: SWITCH-Asia Pride On Our Plates