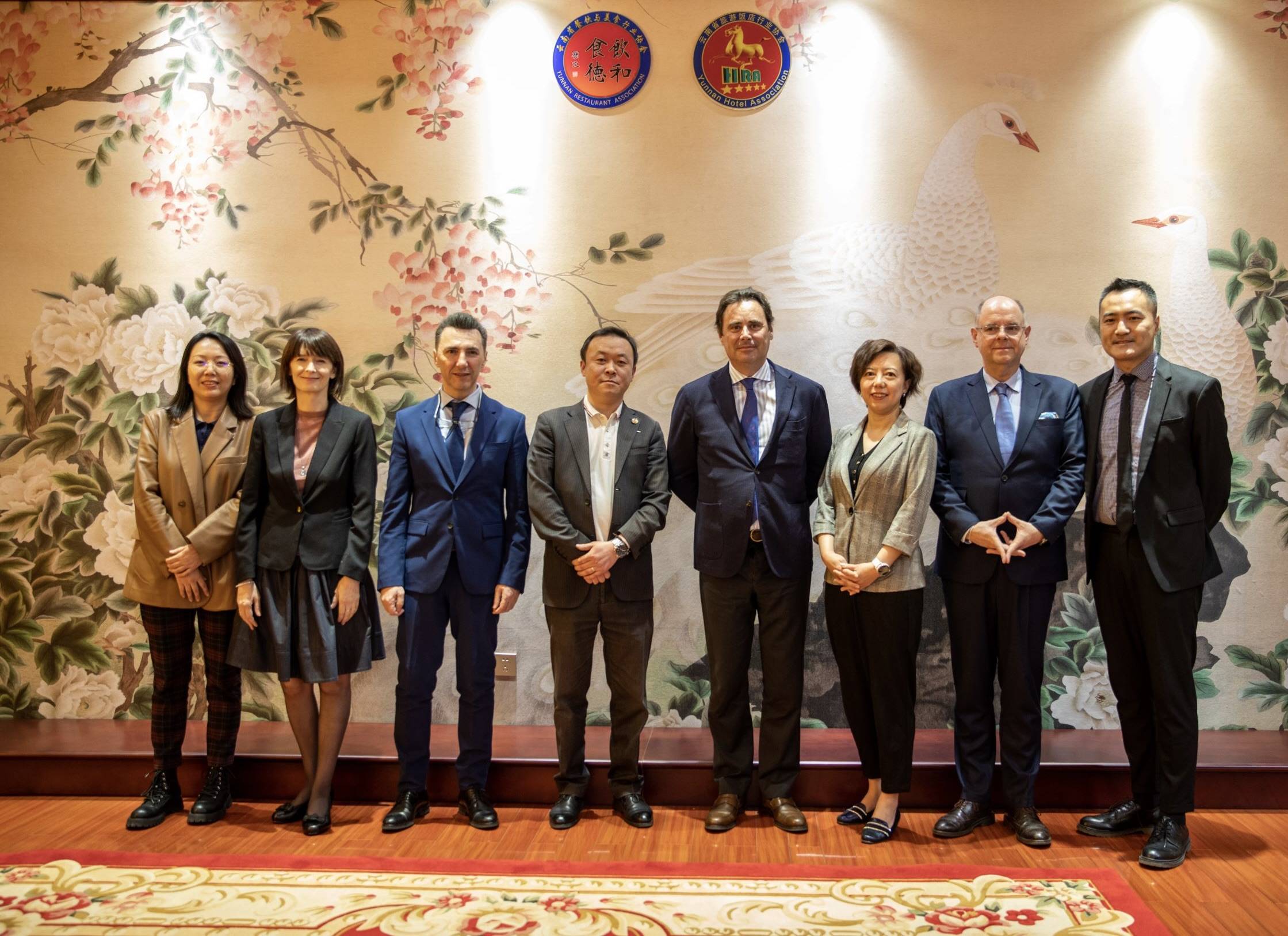 Supporting China's MSMEs to reduce food waste
On 22 March 2023,  EU Ambassador to China H.E. Jorge Toledo, headed the EU Delegation visit in Kunming to witness the progress achieved under the EU funded SWITCH-Asia Pride on our Plates project.
Implemented by Shenzhen One Planet Foundation (OPF), World Wide Fund for Nature (WWF) Beijing Office, Rare Europe, and Rare China Center for Behavior, this 4-year project aims at helping China's MSME's reduce food waste. After two-years of implementation, Pride on our Plates has directly engaged 227 staff from MSMEs through informative workshops and influenced more than 50 million people through public awareness campaigns.
During their visit, the EU Delegation was able to meet supporting partners in the region, including the Yunnan Food-Beverage & Delicacy Trade Association (YFTA) and the Yun'an Huidu hotel.
At YFTA, General Secretary Li Weijie invited guests to attend a Yunnan delicacy culture exhibition. The exhibition explored the history of Yunnan's indigenous foods and the diverse cuisine of ethnic minority groups from across the province.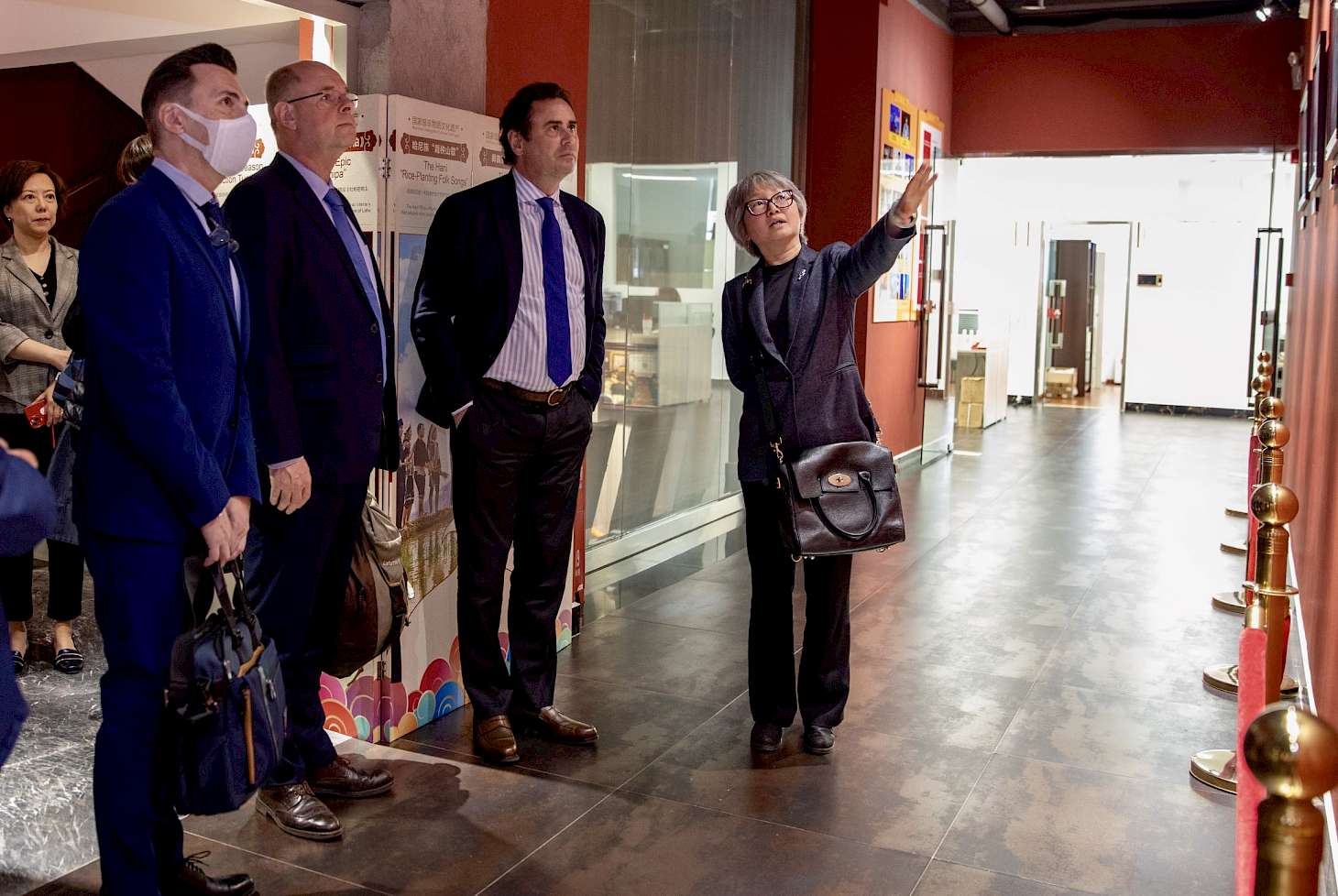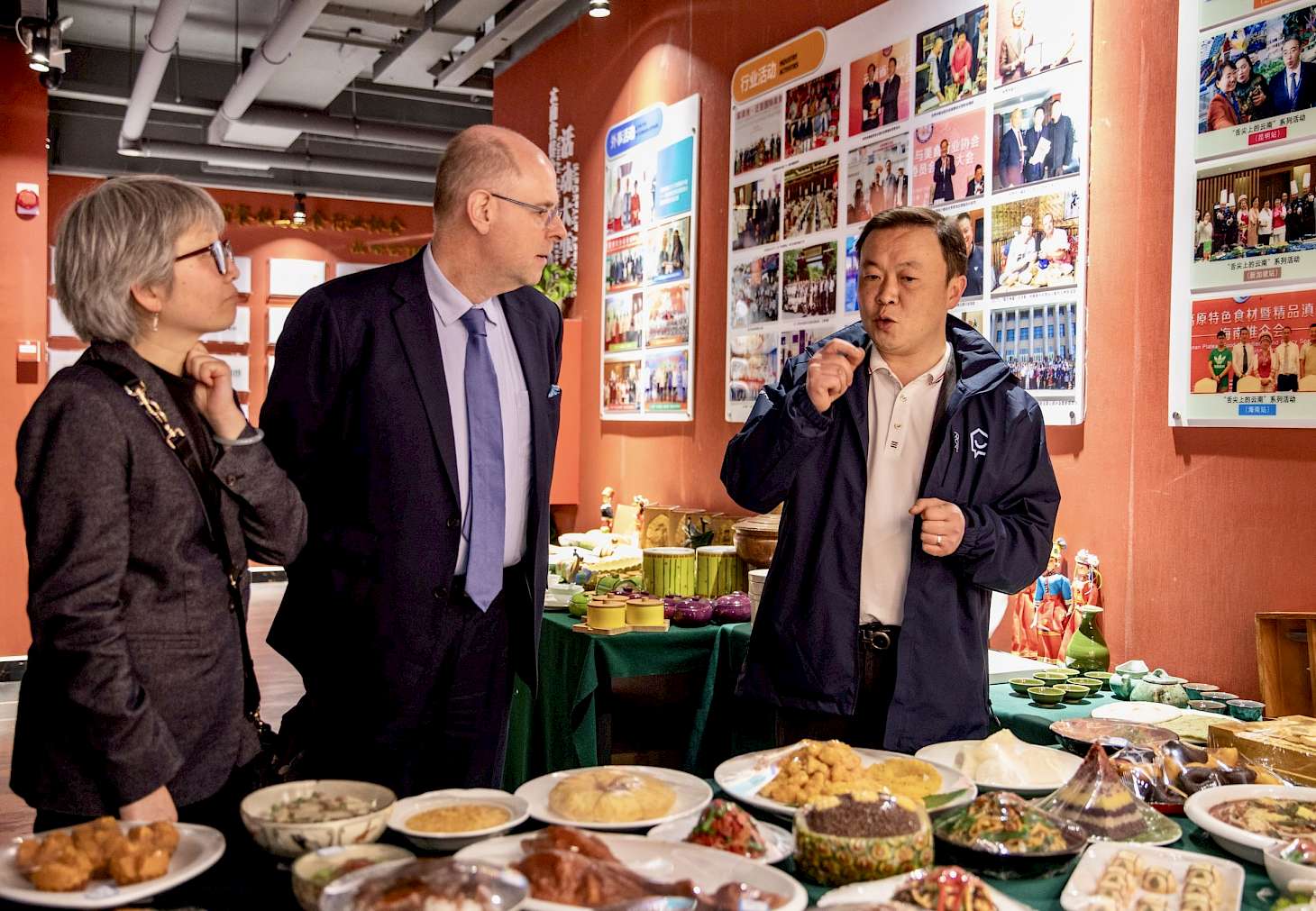 The visit continued to the Yun'an Huidu Hotel, a venue that has supported Pride on our Plates through hosting a series of food waste reduction trainings aimed specifically at MSMEs. Hotel Deputy General Manager, Mr. Li Xiangkun and Executive Chef Li Haoran, welcomed the guests into their kitchen and conducted a tour to showcase food waste reduction practice in actions.
Deputy General Manager of Yun'an Huidu, Mr. Xiangkun LI (left), explained how the use of lines on containers provide a simple visual way to aid with the stock control of ingredients.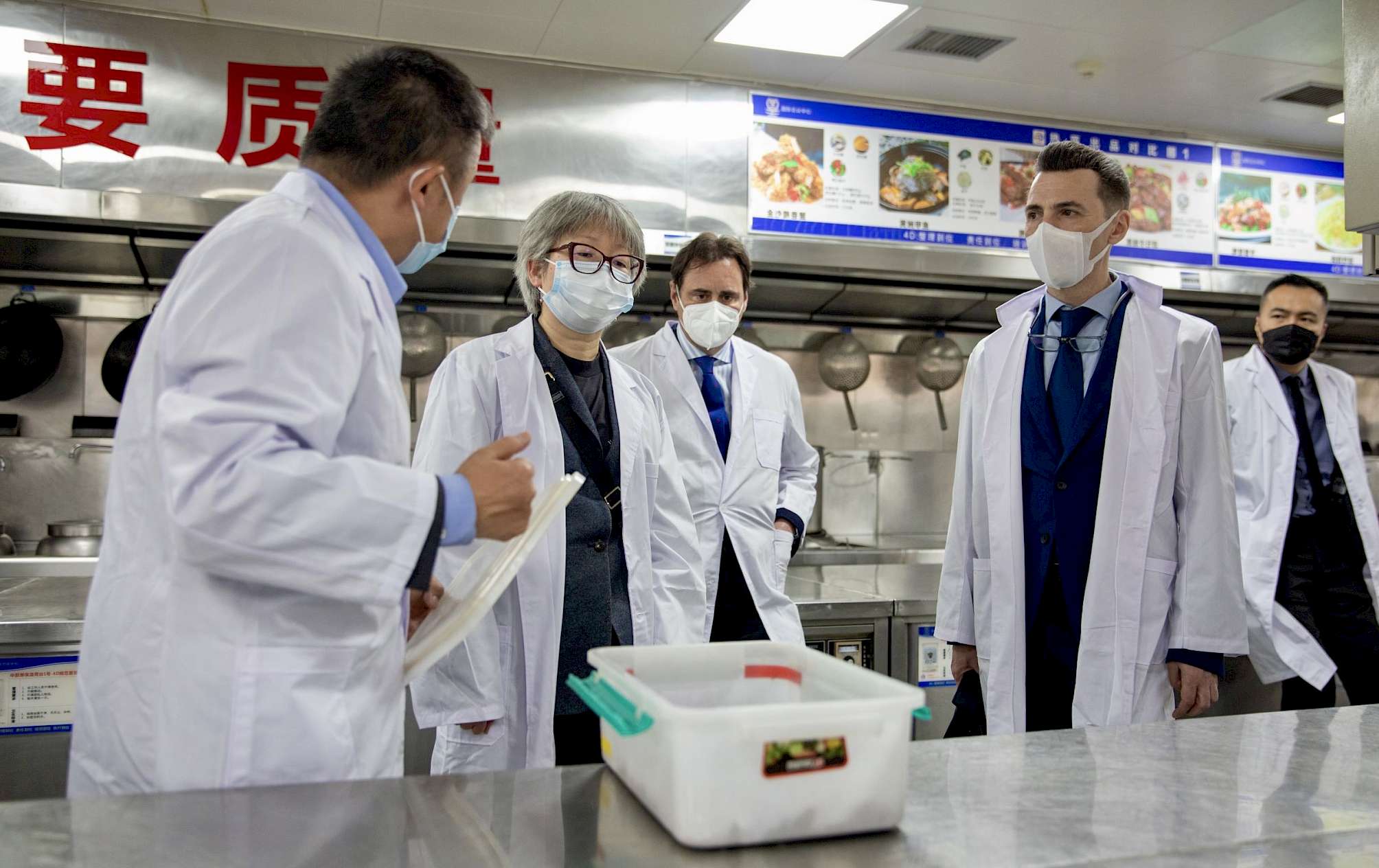 Executive Chef of Yun'an Huidu, Mr. Haoran LI (right), explained the vegetable processing techniques adopted by the hotel to ensure minimum waste of raw materials.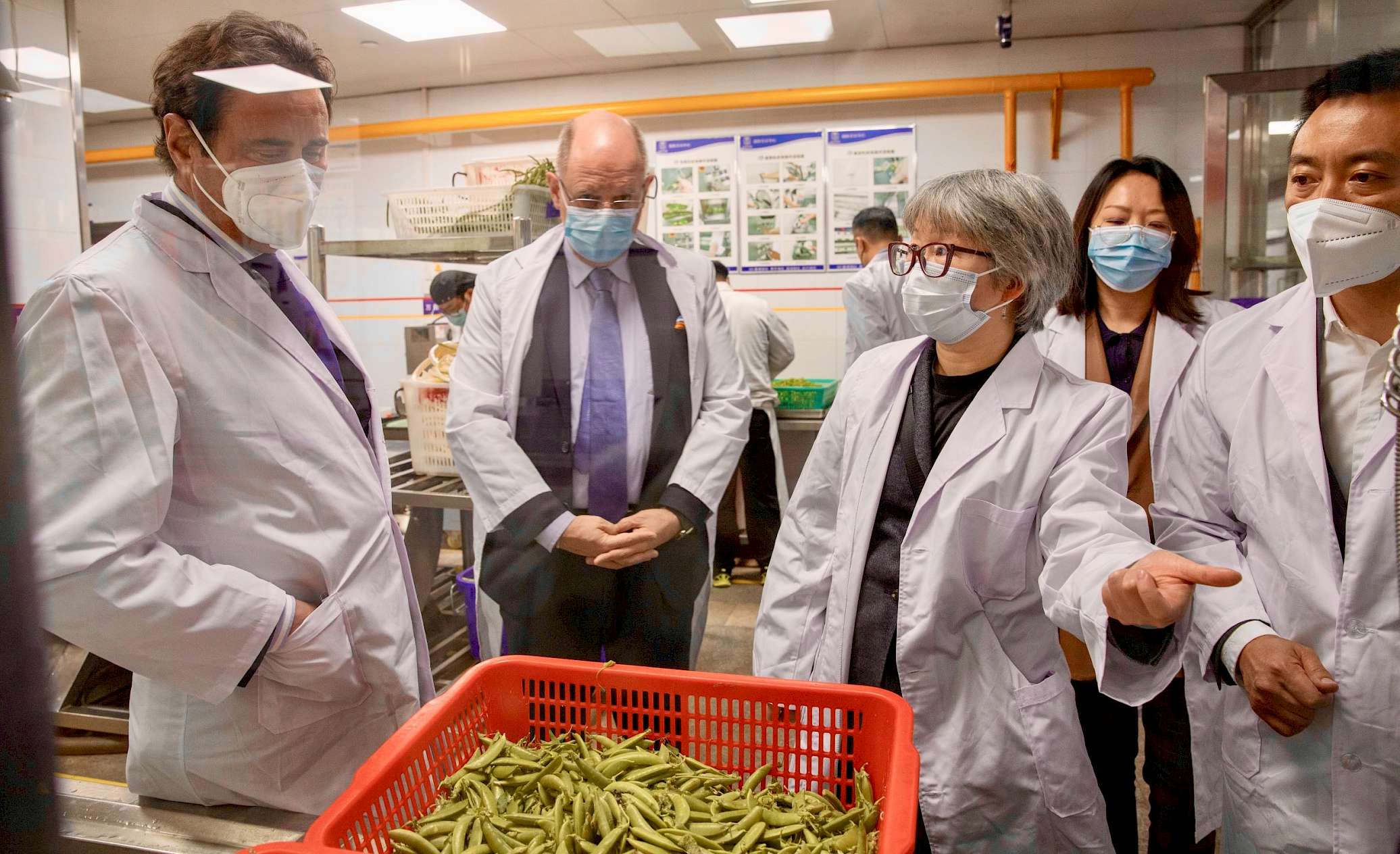 As a result of the support provided by Pride on our Plates, the hotel kitchen has embedded behavior insights into daily kitchen management, making it easier to improve efficiency, reduce food waste and green overall operations. Simple waste reduction measures such as ensuring sinks all have a maximum water level mark, ingredient containers are clearly labelled, and assigning specific resources to designated staff (such as labelled towels) are key to reduce waste.
Throughout the visit, the group exchanged insights relating to food waste reduction practices in both Europe and China, noting that food waste is a global issue that needs to be tackled collaboratively and by all stakeholders.
In China, the Central Government has put great emphasis on the need to reduce food waste.  The Law of the People's Republic of China on Food Waste has been adopted on April 29, 2021, and the State Administration for Market Regulation has recently launched a nationwide campaign to reduce food waste, requiring food and beverage businesses to specify the weight of takeout food they sell online.
The Pride on our Plates project supports national efforts aiming at preventing food waste, saving resources, protecting the environment, and promoting sustainable economic and social development. Through the Rare China Center for Behavior, a number of innovative solutions informed by behavior research have been created and will be adopted by restaurants joining a pilot programme designed to help MSMEs reduce food waste. The pilot programme builds on research, trainings and support materials created by the wider consortium of project partners.