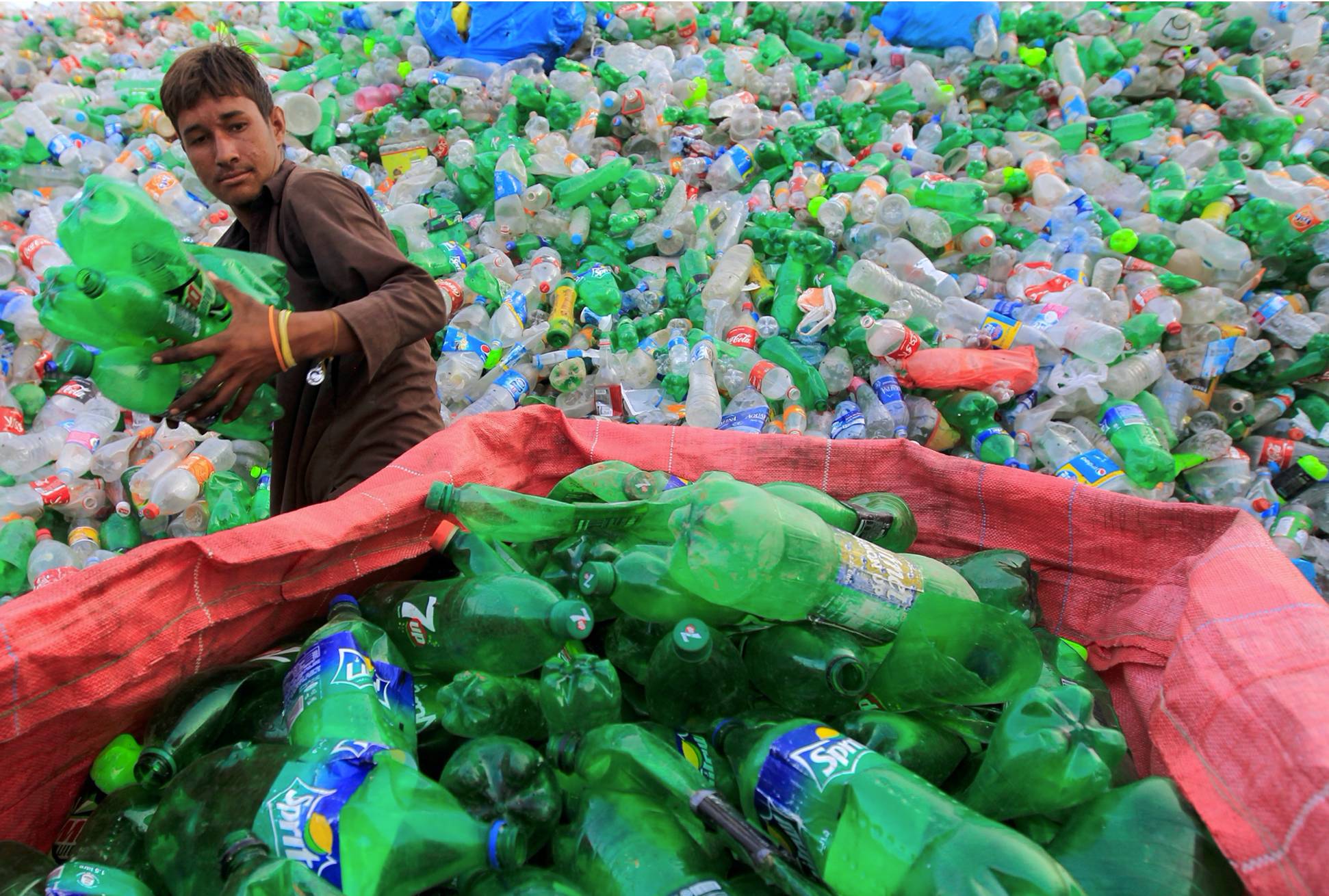 Type: Workshop
Location: Pakistan
Organizer: SCP Facility
Workshop
WHEN:  31 May 2021   I   TIME:  9:30 - 16:45    I   Register here
Pakistan generates about 20 million tonnes of waste annually. With more than 3.3 million tonnes wasted each year, it has the highest percentage of mismanaged plastic in South Asia. Half of the plastic products in Pakistan are made for single use and much of it ends up in unmanaged dumps and heaps, as well as in water bodies across the country. 
In cooperation with the SWITCH-Asia SCP Facility, an advisory project was developed with the Ministry of Climate Change (MoCC) that addresses Pakistan's waste and plastics challenge. The assignment strengthens policies that promote resource efficiency through a clean and recycling-based economy, particularly regarding waste management and plastics. Inter alia, it conducted an impact assessment of existing legislation on plastic waste management in Pakistan, including the ban on plastic bags in the city of Islamabad, and identified current processes and lessons learnt from the EU and EU member states on policies addressing plastics and packaging waste collection, recycling and minimization, including the overarching EU plastics strategy. 
The project´s final multi-stakeholder workshop on 31st May, 2021, aims to present the findings and identify barriers and loopholes for the adoption of sustainable practices in waste management, especially for packaging waste/plastics. Stakeholders are requested to provide valuable input and suggest policy enablers and actions that could translate SCP into projects on the ground in line with the project´s policy recommendations.