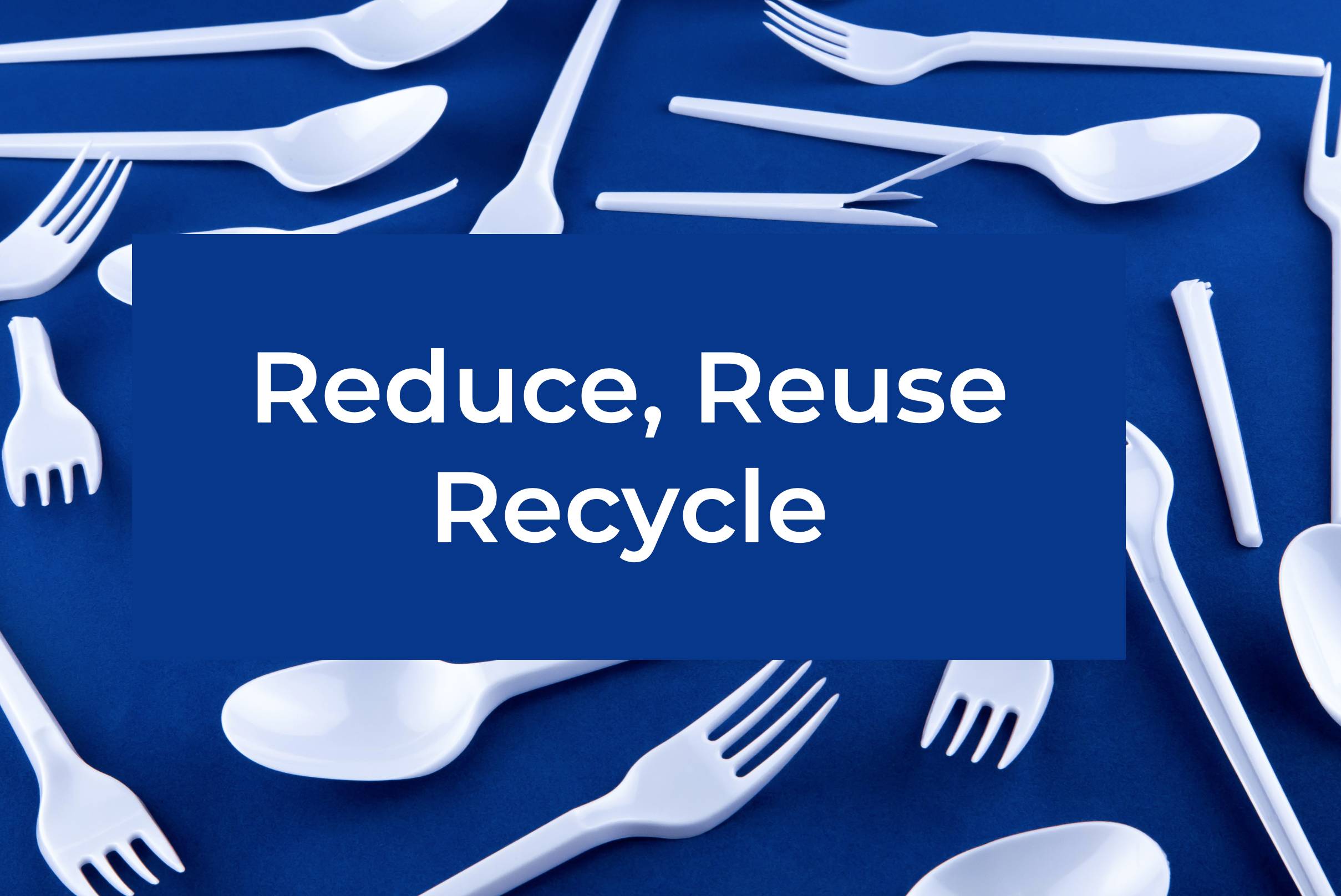 Location: Online
Organizer: Rethinking Plastics Project
Europe and East & Southeast Asia Experiences
Single-use plastic consumption is increasing. Recently, plastics in food delivery, takeaway and online commerce saw an additional rise due to COVID-19 related closures and distancing measures. The webinar highlights current developments and efforts with a focus on single-use plastics in food delivery and takeaway, introduces examples and best practices and invites for further exchange.
The international community, many countries and more and more companies and businesses strive towards a reduction of single-use plastics to prevent plastic waste ending up in the environment and the ocean. For example in Europe: The "EU Directive on the reduction of the impact of certain plastic products on the environment" entered into force in June 2019 and the EU member states have one year left to transpose it into national laws and regulations. Amongst others the directive restricts certain single-use plastic items relevant for food delivery and takeaway such as straws, beverage stirrers, plates, cutlery and polysterene food containers and cups.
Countries in East and Southeast Asia also adopted policies and action plans on addressing single-use plastics. For instance, China has just issued the "Opinion on Further Strengthening the Control of Plastic Pollution" to reduce the production, sale and use of certain single-use plastic products. Thailand's "Roadmap on Plastic Waste Management 2018-2030" foresees to avoid single-use plastic bags, cups, straws, Styrofoam boxes, cap seals of water bottles, oxo-degradable plastics and plastic microbeads.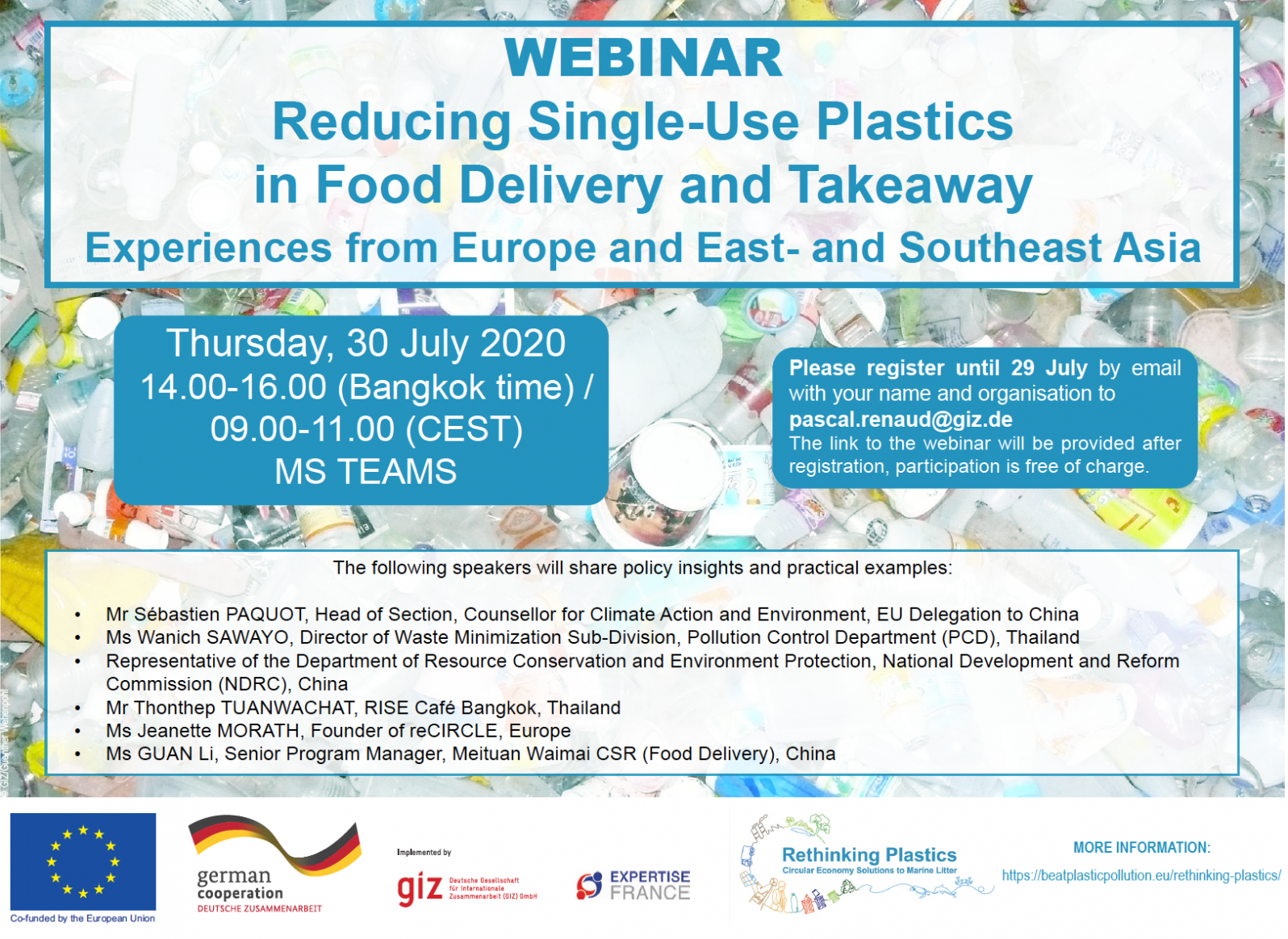 Representatives from the EU, China and Thailand will share policy insights.
Practical examples will showcase:
How a restaurant in Bangkok promotes reusable Thai pintos and lotus leaves for home delivery;
How a start-up introduced a voluntary deposit-return scheme for reusable boxes, cups and cutlery in over 1,000 restaurants and takeaways in Europe;
How a food delivery platform in China is working to reduce plastic waste.
The webinar is organised by the project "Rethinking Plastics – Circular Economy Solutions to Marine Litter", which is funded by the European Union (EU) and the German Federal Ministry for Economic Cooperation and Development (BMZ) and implemented by GIZ and Expertise France. The webinar will be held in English on the platform MS Teams.