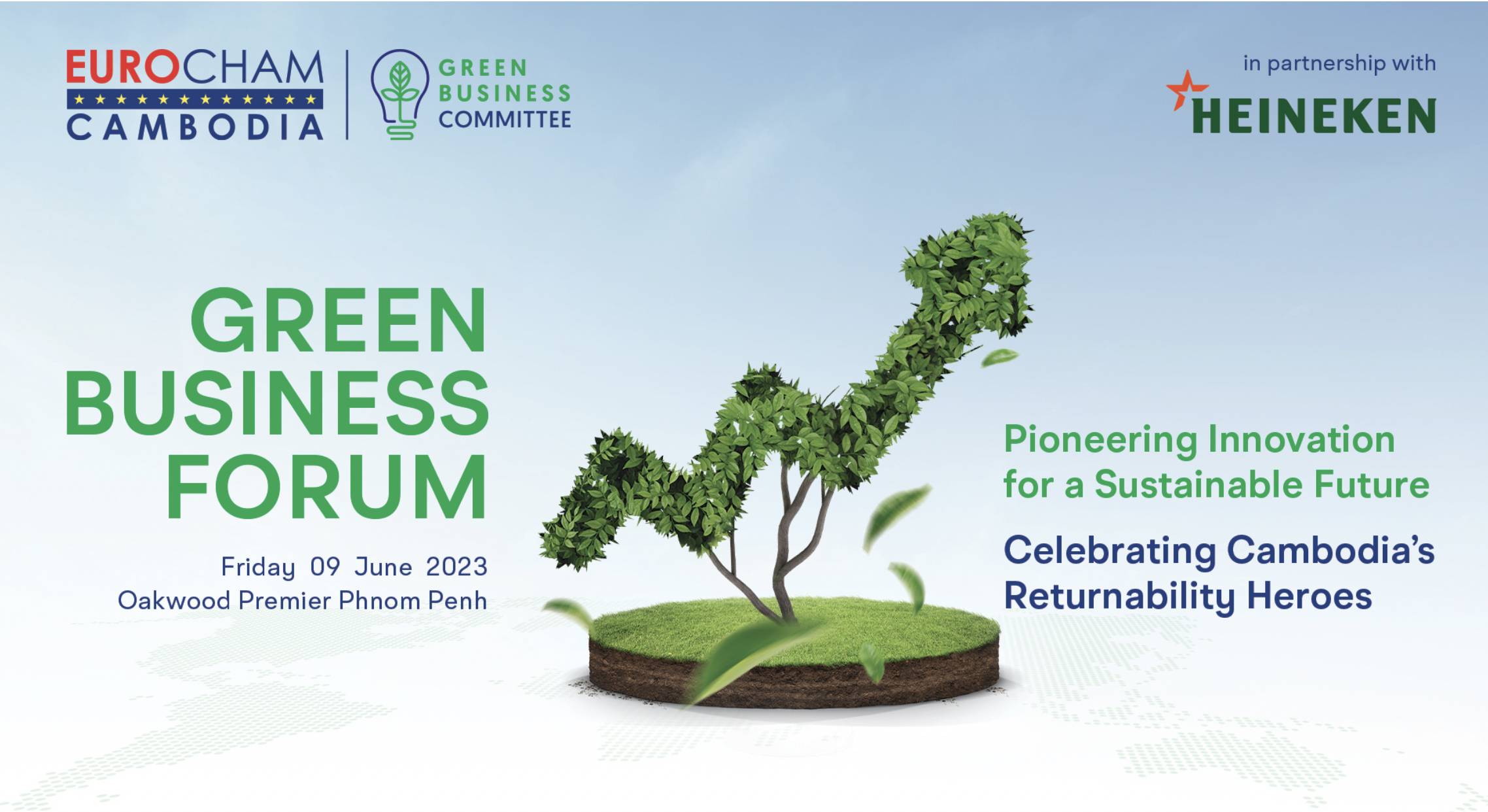 Type: Conference
Location: Phnom Penh, Cam...
Organizer: EUROCHAM CAMBODIA
Celebrating Cambodia's Returnability Heroes
Date:  9 June 2023     I     Time:  08:00 - 17:00 (GMT+7)    I  Agenda   I   Khmer Times news
Background
Sustainability is no longer an option, but a necessity, and it is crucial to consider how to create economic growth while protecting the planet for future generations.
Join us on Friday, 9 June, at the annual Green Business Forum as we stand together to support Cambodia's commitment towards Green Growth. The forum aims to bring together industry leaders, businesses, initiators, and policymakers to discuss how to accelerate the Kingdom's progress towards meeting the important targets set by its various green-economy initiatives, including the National Strategic Plan on Green Growth 2013-2030 and Long-Term Strategy for Carbon Neutrality (LTS4CN).
The goal of the forum, organized by the Green Business Committee of the EuroCham, is to identify and exchange examples of green value chains, responsible business practices, and concrete green financing solutions in the Kingdom. These sections are interconnected by one important "fil rouge": innovative and sustainable ways of doing business.
The forum will also mark the roll-out for a new bottle return program in Cambodia, as pioneered by local F&B and hospitality businesses. Join the forum to receive first-hand updates on this program, which is being implemented first in Phnom Penh, with the ambition to expand nationwide. At the end of the forum, we will celebrate local heroes who are driving this returnability movement (starting with bottles) – let's cheers to these heroes and many others, so we can inspire more to join this returnability movement and take action for Cambodia's environment together.
Highlights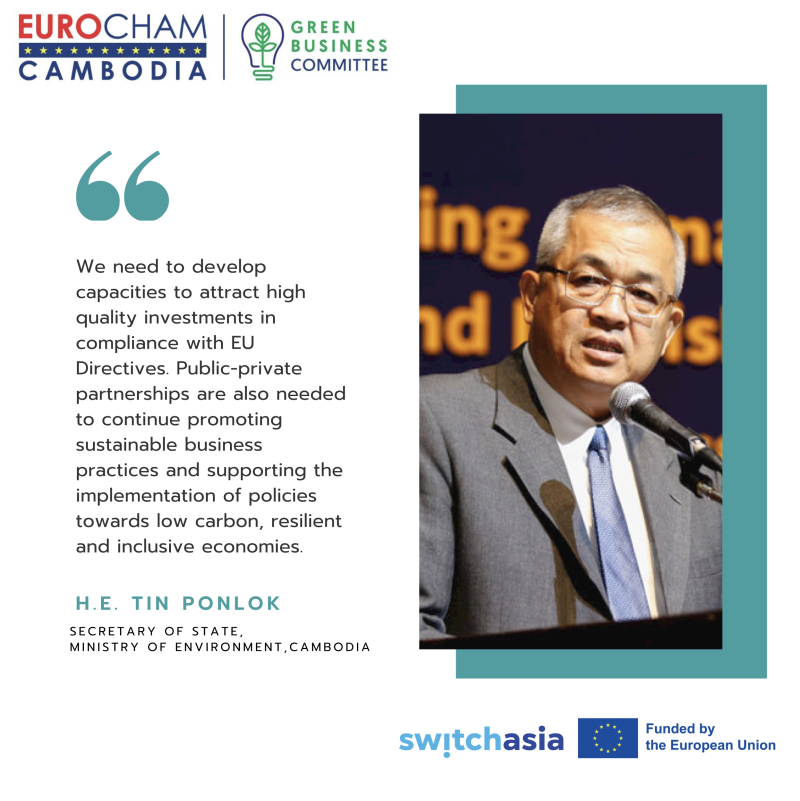 Speakers