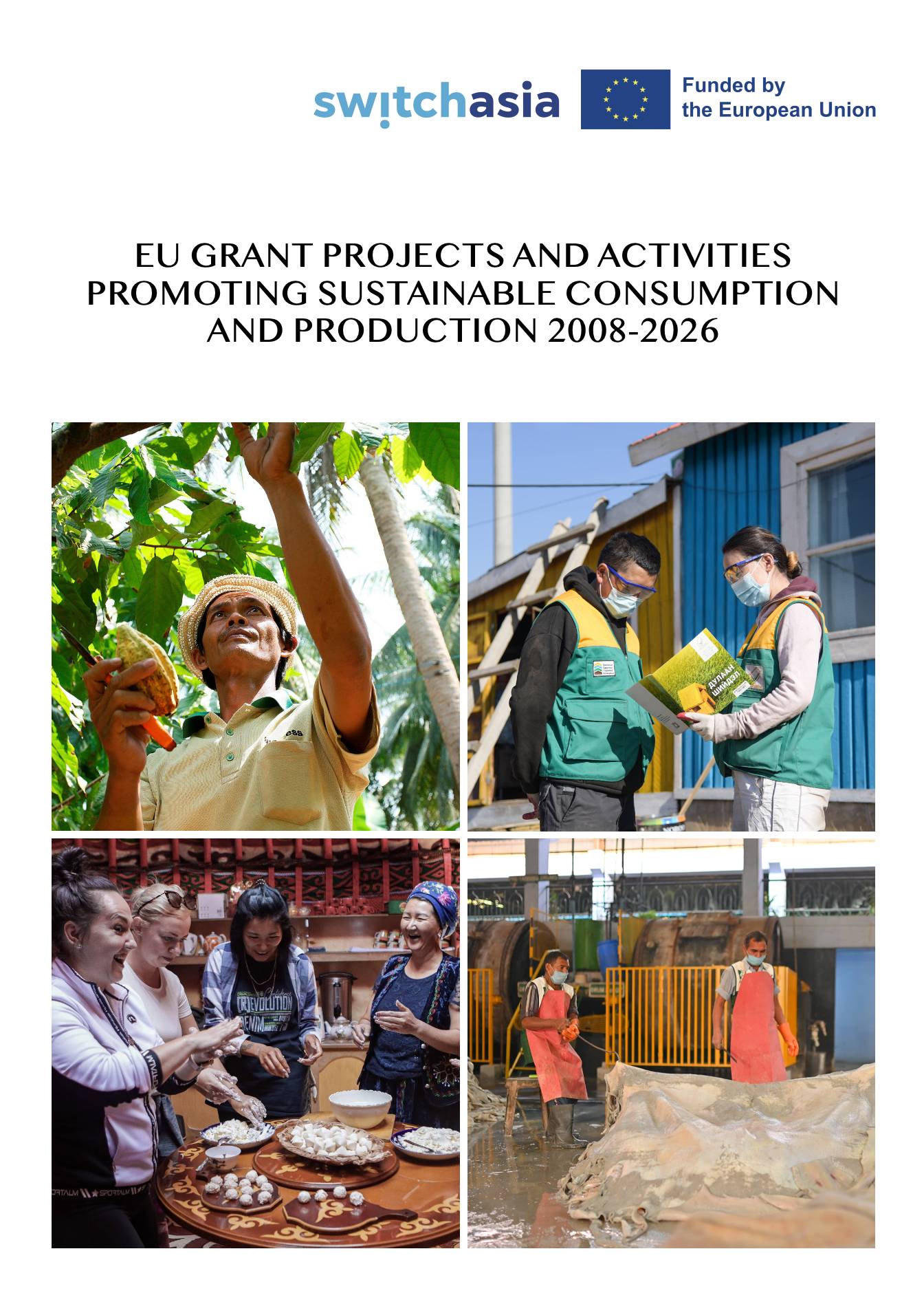 Promoting SCP 2008-2026
This book provides practical knowledge and concrete information about the vast number of EU SWITCH-Asia funded projects that have been implemented in Asia for going on 15 years now, and furnishes insights about their impact in the region as well. A total of 143 ongoing and completed projects are clustered under overarching thematic issues in line with the EU Green Deal priorities: Agri-food, Textiles and Leather, Sustainable Housing and Building, Waste Management, Tourism, Plastics, Transport and Logistics, Cook Stove, and Electrical and Electronics.
Since its inception, the SWITCH-Asia Programme has been following trends common to Europe and Asia, two regions increasingly interconnected through global value chains. Important lessons learnt and experiences from Asia can inform and support the implementation of the EU Green Deal's external framework, while incorporating SCP to support a country's policy changes towards a green and circular economy, environmental justice and equality.