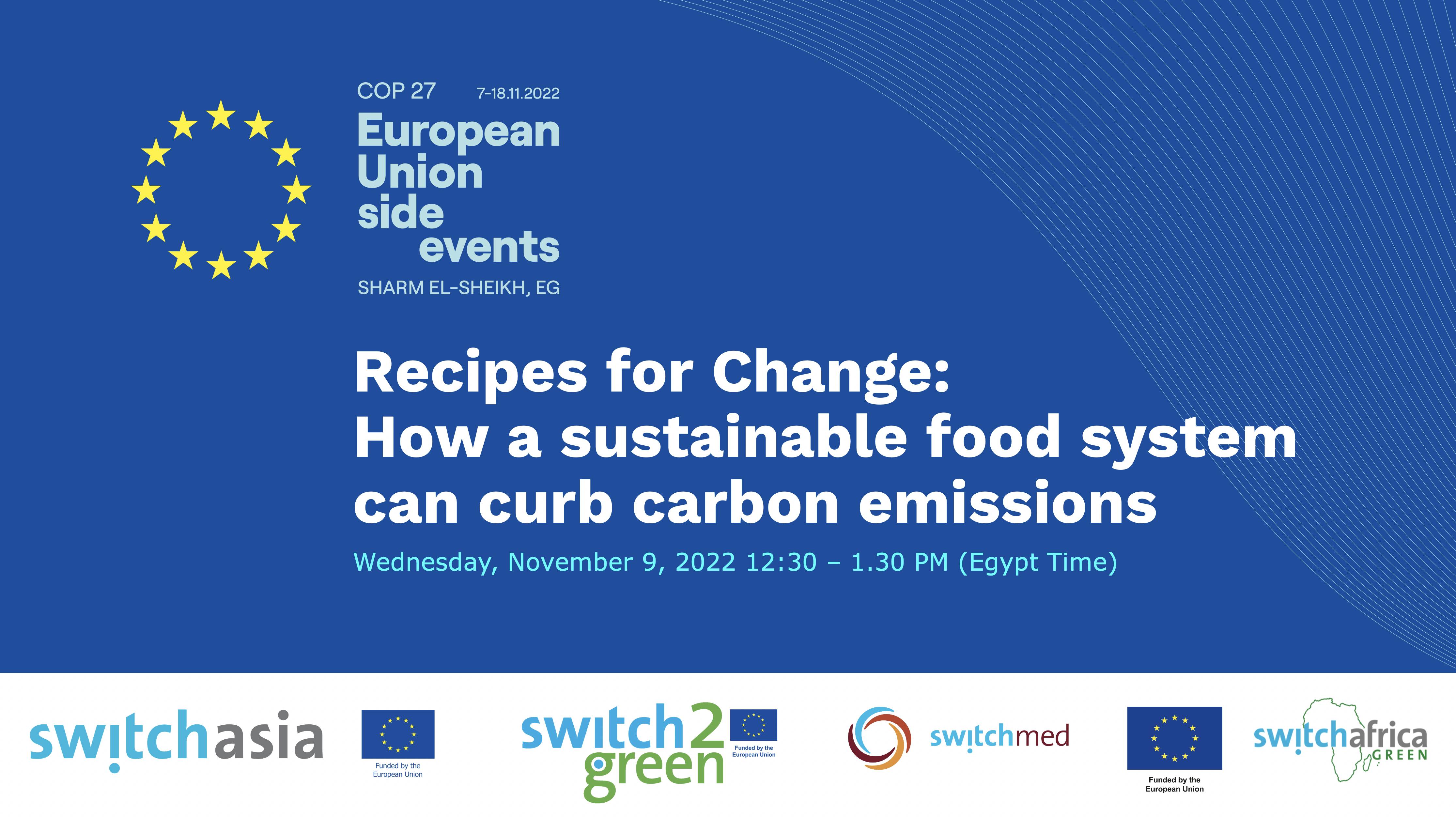 Location: Sharm-El-Sheikh...
European Union Side Events
When: 9 November 2022    I    Where:  Sharm-El-Sheikh, Egypt   / Hybrid      I     WATCH THE SESSION HERE     I   Featured in  Vietnam Business Forum (English)   I  congthuong.vn
Background
The agri-food sector accounts for 30% of global emissions. Current food systems consume large amounts of natural resources and contribute to biodiversity loss. Without significant shifts in consumer's behaviour and food production, it is unlikely to achieve targets under the Paris Agreement and the SDGs. The event will showcase how the EU has been supporting this transition in partner countries underpinning goals of the EU Circular Economy Action Plan and the Farm to Fork Strategy.
With the adoption of the European Green Deal in 2019, the EU set an ambitious roadmap towards a climate-neutral circular economy, where economic growth is decoupled from resource use. The European Green Deal is underpinned by an ambitious goal to halt and reverse biodiversity loss by transforming our food systems, forest, land, water and sea use, as well as energy, urban and industrial systems. It also highlights the critical importance of tackling climate change and biodiversity together. The EU Circular Economy Action Plan (2020) and the EU Farm to Fork Strategy (2020) enhance waste policy in support of waste prevention and circularity and put the European food systems on a sustainable path bringing new opportunities for operators in the food value-chain. 
Moderator and Speakers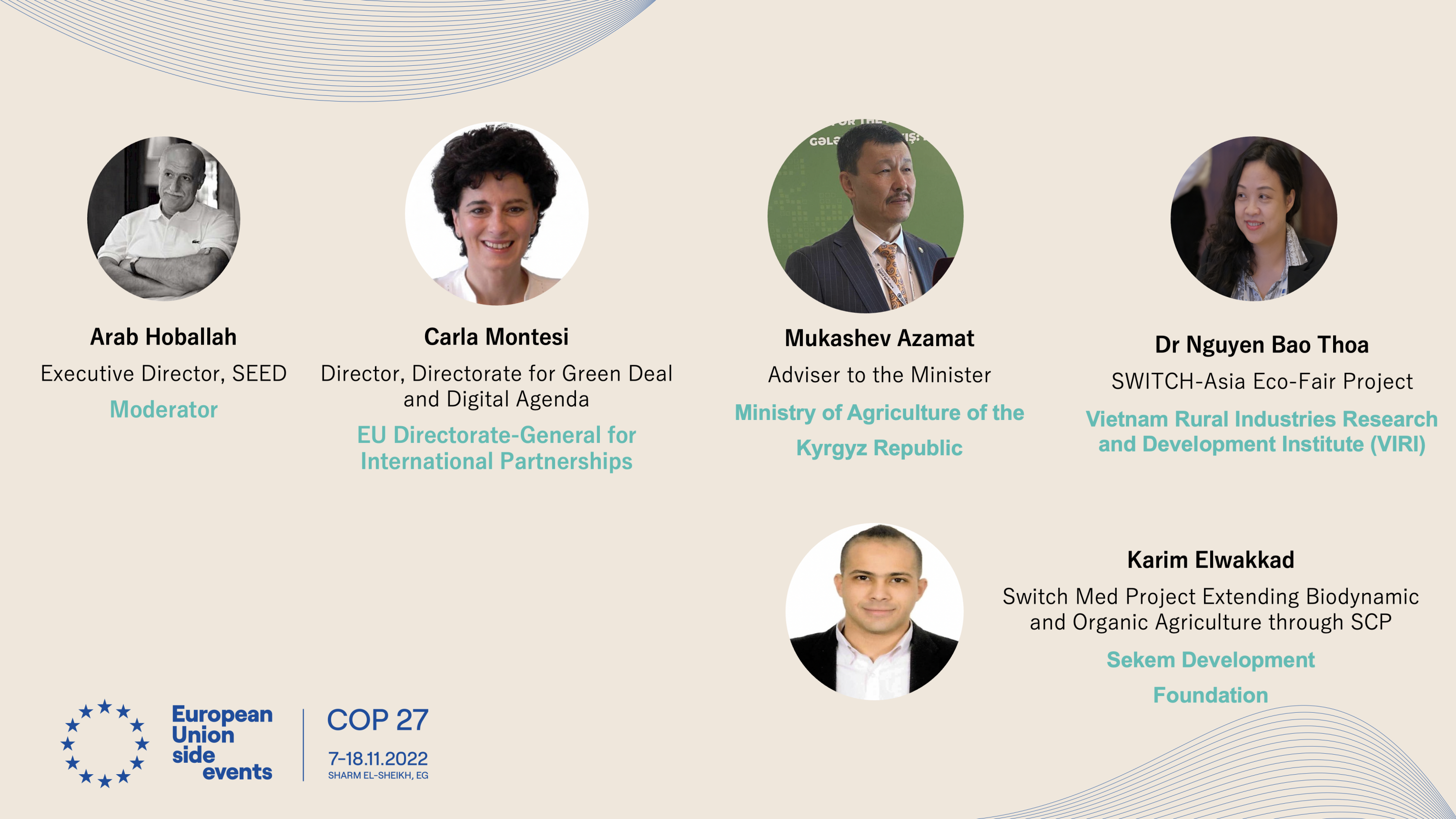 WATCH THE SESSION HERE